Flying with kids, may be rewarding
It's incredible how traveling with toddlers can be challenging.  However, some kids can be a delight to travel with and Mateu Javier is one of them.   He is fun and adventurous.  
Wait…wait, wait, wait, wait a minute, hold that thought, I take some of that back.  Let me be more clear, he was a delight during our flights to Dominican Republic, because he slept both directions and us as parents were traumatized that he did not get to see the aerial views.  We tried to wake him up so many times during both flights and thinking back and reflecting now.  Thanks to our universe, he slept both ways, because if he did not, this article would be much different.
Honestly, I'm a first time mom and learning a few things myself.  And what I want to share with parents traveling with children is one thing, enjoy the moment, if your child falls asleep during a flight, let it be, be happy and grateful.  You see, as parents we want our children to experience happy moments, but that is also being selfish, because children do grow and eventually, sooner than later, our children will realize what flights are about and will want to explore, investigate and run around that plane.  Soooo…. be patient, our children will get to enjoy the aerial views sooner than later.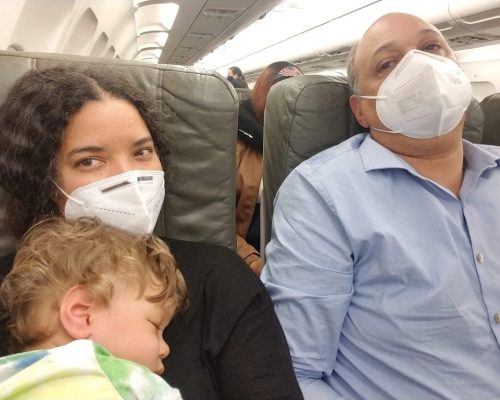 Leaving Newark Airport, New Jersey, USA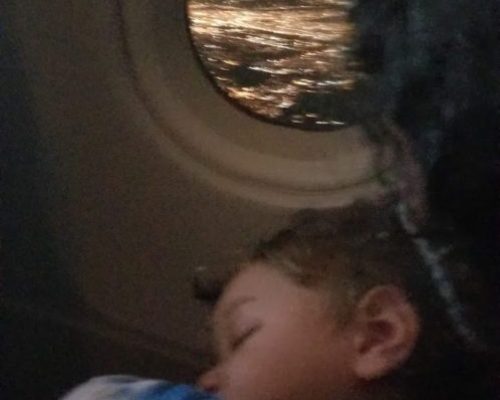 Sleeping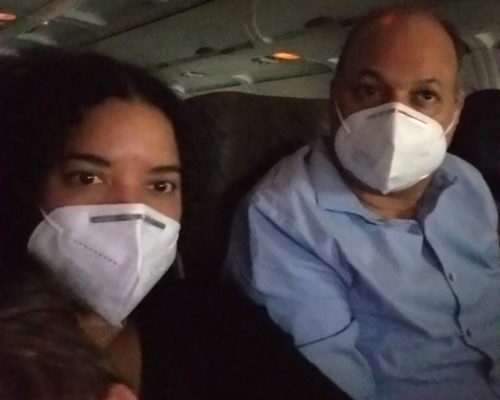 What a blessing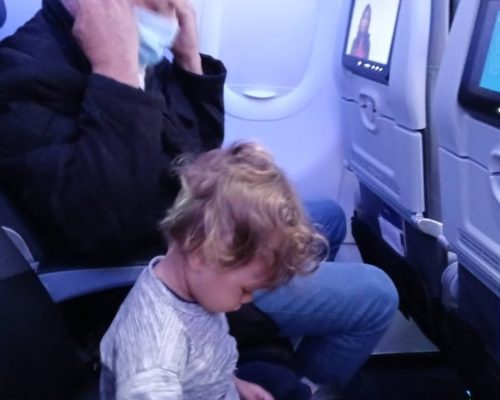 Leaving Santiago Airport, Santiago, Dominican Republic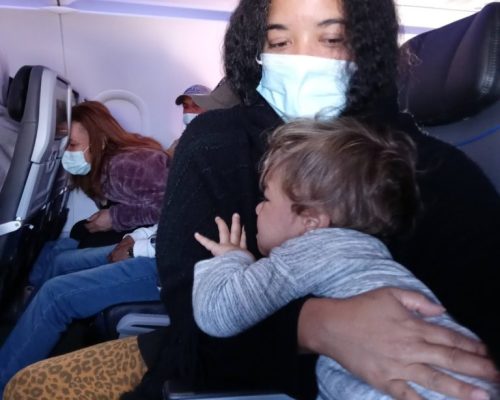 Waking up on descending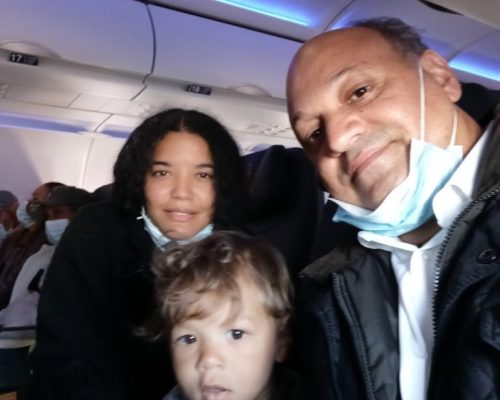 Happy to make it home safe!
On the other hand, the amount of work Mateu Javier gave us throughout our trip was insane and that is another story to share.    All in all, the most fulfilling feeling is watching our son enjoying new sceneries, experiencing new cultures, trying new foods and making new friends.  
Kids that sleep an entire flight is a blessing!  
The only change we will make next time, is giving him his separate seat both ways, our bodies were super tired from carrying him the entire time.