We Cross Paths Respectfully
We Accept Our Differences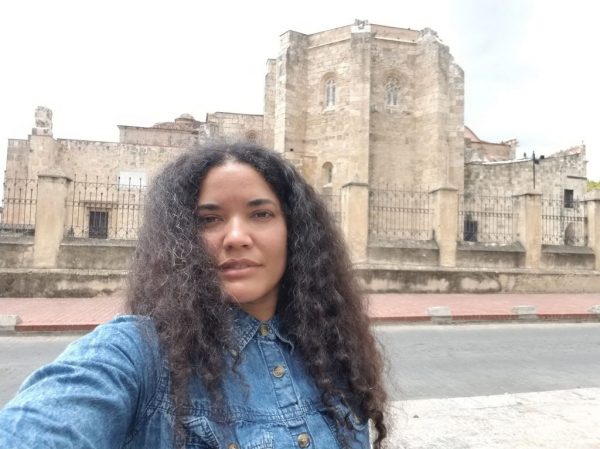 "Hello friends, it's me Giselle Trujillo, welcome to WATWP, I hope you enjoy all my hard work and authentic writings.   I work super hard to bring you quality content.  Content for a baby to infinite ages, it's safe and positive.  If you find my content interesting, please don't forget to subscribe it's free and helps us grow with your kind support.  
"It took me over 10 years of planning, research, studying and strategizing to come up with this Shangri-La.   What started as an enlightenment from a greater source, it is now a reality.   I wanted to create something beautiful, something that honors all beings through unity in our worlds.  Innovative education through cultural exchange.  This is my philanthropic project to our world and the unknown." – Giselle Trujillo 
We Are A Family Oriented Publication
We Are Revolutionary - Education Through Real Life Experiences
Our main goal is to empower all ages with powerful education information that is factual through our documented interactions experiences with cultures around the world.    Education is power and we want to prove that education can be enjoyable to increase the chances of happiness, healthy lifestyle and success in ones life.  We combine interactive learning through real life experiences and we share knowledge through modern day digital outlets.  We believe learning has no limits, interacting and experiencing different cultures is extremely valuable, because we all learn something from each other and that is what makes life wonderful.   
We do not accept money for advertising in our magazine.  We function solely on gifts from those who care.  And, we are not a not-profit organization.  Whomever wishes to gift anything to us is purely because they love and appreciate what we do.  Gifting should be unconditional withot expecting a tax write-off.   The same way we give back.   Companies, products, individuals and brands that make it in our magazine is because we love and believe in them.   All creative offers welcome.  – Giselle Trujillo
WE ARE THE WORLD PROJECT a/k/a WATWP is a private company and a brand founded and managed by Giselle Trujillo.  We are a weekly electronic magazine, curated and delivered through our dedicated web portal of wearetheworldproject.com.    We operate 24/7.
We explore, travel, live and share positive content from our personal experiences, while promoting respect, unity amongst all beings, cultures and beliefs.   Yearly, we choose to give to those in need around the world, through our Missions and  support of our supporters.
We cater to all ages who enjoy quality content, have a global mentality appreciating cultures.   Even a toddler can enjoy browsing our magazine, we are also a safe heaven for children, public figures, staying away from gossip, negativity, bullying and political movements of any type.   
We concentrate on education of history, ancient sites, people, cultures, travel, food, the arts and lifestyle related topics.
Our content manifests through images, written articles, slides, voice overs, presentations, audio and videos.
All content is exclusively Giselle Trujillo's for WATWP.   We don't buy content, images, videos or articles and only publish through our dedicated site. 
We give forward in unique situations in need after carefully studying each case.  We are not a non-profit organization, but we still give without limitations in collaboration with our supporters.
"Unity through respect and acceptance, leaving our fears behind and living through real human interaction for a healthy tomorrow during the AI & VR era.  Go live."  – Giselle Trujillo
WHAT DIFFERS US FROM THE REST
WE ARE THE WORLD PROJECT aka WATAP is a digital Publication.  It is 100% free for anyone to read anywhere in our universe.   All content, including all images are exclusively ours, not borrowed or bought from royalty free stock images or stock footage providers, all content owned by Giselle Trujillo and WATWP, unlike many other publications, where many times articles may not be exactly the authentic experienced and promoting, behind the scenes is another world.  We are transparent.
For us, if we experienced it, we share it, all the content is authentic to that specific experience.  Our readers can rest assure that every image and content is exclusively ours and found only on our site.  We do this to control our hard work from being diluted, copied and replicated elsewhere. 
WE ARE THE MOST UNIQUE PROJECT EVER!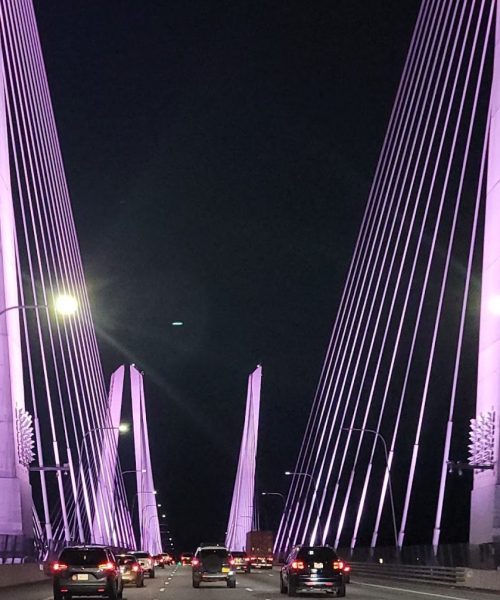 At WE ARE THE WORLD PROJECT aka WATAP, we take pride in our work to bring our diverse readers outstanding content.   We strive on exclusivity.  Not all of experiences make it on our magazine, just because we've been to your establishment or tried your products does not guarantee a future in our magazine.  Our standards are very high, for example if we visit a restaurant, that is glamorous, 5 stars excellent services, but the most important feature is the food and the food was not good, that experience is not going to make it in WATWP magazine, no matter how spectacular the dishes presentation are.  Our strict standards help navigate through the internets clutter of mixed and false reviews.  All content is written and managed by one source only, Giselle Trujillo.  
Our social responsibility is to be a reliable digital source for world cultures.   When we visit a destination, we explore everything that country has to offer in depth, providing our audience with reliable and accurate information.  
 The world is experiencing a lack of knowledge and education, because most have become obsessed with social medias.  For Example, USA is not about New York, Florida and California, there is way more than most promote, it's a country full of natural beauty and cultures from every corner of our world.    "we are going to Nevada" and some say, "oh Las Vegas" and honestly Nevada is an amazing state that offers so much more than the Las Vegas strip or when I say "Georgia", most people say "oh, Atlanta is a great place", however, an aware person will ask, "which Georgia are you referring to?"  Could be the country of Georgia or the state of Georgia in the USA.
During my research, studies, experiences and observations, the world has become more about quick travels, taking photos everywhere just to post on social medias and lacking in rich history, geography and cultures.  There is a lot being ignored and not being cared for.  That is why we believe in responsibly providing correct information directly from exploring a country in efforts of promoting global interests to spend more time in a country to learn the authentic history and culture.  
Part of our social responsibility is to make world education as fun, interesting and accurate as possible to empower global intelligence.  Humanity is quickly becoming desensitized of reality during the virtual era transitioning and what matters the most is the ability to experience countries and its cultures and that real human interaction.
That is why we have positioned ourselves as a valuable content publication.  Unity through respect and acceptance.
Giselle Trujillo and We Are The World Project, LLC owns the rights to all the content on this site, including images, articles, presentations, videos and audios, otherwise noted.   We found that videos are interesting to watch, but we want to get our audience excited through the power of images and words, to go explore, watching too many videos may result in feeling comfortable and satisfied enough to not go explore, because they've had the satisfying virtual experience.  Our content promotes learning through world facts, documentation, exploring and unity.  Our content is not open source and cannot be created or modified by our site visitors.  We are responsible for our content and only managed by one person.  We are a modern and simple real life experience guide. 
While we love networking, we still prefer real life interactions, we are also very cautious where we could socialize in the near future.  Many popular social media platforms have taken a very unhealthy direction, too much bullying, negativity, gossiping, nudity, profanity, unhealthy human lifestyles and monetizing.   Unfortunately, the competition and lack of authenticity in many social media platforms are promoting unrealistic and unhealthy societies, our children and adults are being brainwashed and put in both mental and physically unhealthy compromising situations.  We found, that for our purpose, no platforms are suitable for us at the moment.
SOCIAL MEDIA PLATFORMS WE ARE ENTERTAINING FUTURE USE:  
LinkedIn & Youtube 
Advertisement is expensive on any level, that is how major publications and social medias survive.   The advertising industry is worth about $345 billion dollars and will increase with the virtual reality movement.    Times have changed, readers have changed, people reading less and images are everything in marketing and advertisement with minimal writing.   
WE DO NOT SELL ADVERTISEMENT IN OUR MAGAZINE.
WE DON'T WANT YOUR ADVERTISEMENT MONEY.
WE ARE THE WORLD PROJECT IS ABOUT RESPECT AND UNITY, NOT LIVING OFF OF OTHERS. 
WE BARTER & TRADE WITHIN OUR MAGAZINE.
YOU OFFER US A CREATIVE BARTER OR TRADE, IN FAIR EXCHANGE WE GIVE YOU ADVERTISEMENT IN OUR MAGAZINE. 
WE LOVE KIND & GENEROUS DONATIONS OR GIFTS.
OUR SINCERE APOLOGIES, BUT, WE ONLY ACCEPT WHAT WE NEED, NOT ALL OFFERS WILL BE ACCEPTED, WE HAVE TO LOVE AND BELIVE IN YOUR PRODUCT OR SERVICES.
WE ARE NOT AN NON-PROFIT ORGANIZATION, WE ARE A PRIVATE ENTITY DOING GREAT FOR OUR WORLD, OUR BEINGS AND OUR FUTURE.  THIS IS AN UNCONDITIONAL PHILANTHROPIC PROJECT.  
GIVE, DONATE AND GIFT TO US BECAUSE YOU LOVE WHAT WE DO, YOU LOVE OUR MOVEMENT, YOU BELIVE IN US, ENJOY OUR WORK AND WANT TO BE PART OF SOMETHING AMAZING, A BEAUTIFUL SYNERGY AND NOT BECAUSE YOU CAN WRITE YOUR DONATIONS AND GIFTS TO US AS A TAX WRITE OFF.
OUR PROJECT IS FOR LIKEMINDED PEOPLE.
SO…HOW DO WE SURVIVE?
THERE ARE TONS OF EXPENSES AND A LOT OF TIME INVESTED TO MAINTAIN AND OPERATE THIS MAGAZINE, I, GISELLE TRUJILLO FUND IT ALL THROUGH MY EVERY PENNY SAVED.  SOMETIMES IT'S NICE TO RECEIVE A LITTLE FUND TO PUT TOWARDS ALL MY EXPENSES BECAUSE I'VE DECIDED NOT TO CHARGE FOR ADVERTISEMENT.  DONATIONS AND COLLABORATIONS ARE ALWAYS EXTREMELY HELPFUL.
WE DON'T EVEN CHARGE FOR LINKS.  REGARDLESS OF WORK INVOLVED AND SENDING OUR READERS TO OTHER SITES.  THIS IS A FAIR WAY OF BOTH COMPANIES BENEFITING.  WE BARTER FOR LINKS AS WELL.  
BENEFITS OF COLLABORATING WITH US?
Nothing more fulfilling in ones life than being part of something amazing, it feels wonderful when we do good things and give to others, it's the good in all of us and the valuable key to life.  
GOOD INTENTIONS IS PRIORITY FOR US.
Besides collaborating with a company that brings value to all beings, offers a platform that is free of any negativity, gossip and bullying and does not charge for advertisement, the greatest benefit of collaborating with us is the unconditional unity we promote across cultures, lands, beings and entities, a valuable opportunity to be part of a movement that disarms greed.
That we are confident and aware of our beautiful and valuable worldly project, we have integrity, morals and a social responsibility towards our readers and everyone who collaborates with us.
While this following comment is truthful and painful, the reality is that we are aware that many whom we've shared our project with, have tried going behind our backs to gain financial benefits.   We have zero control of this.  But, we do have full control about our content, how we operate, manage our projects, our good intentions and confidence in our work and will simply move forward.  We have powerful formulas no one can touch.   WE ARE THE WORLD PROJECT is here to have a positive impact in our world.  Our project is not only beautiful, it is wonderful and very special.  Anyone approaching to copy our plans behind our backs will lack greatly.
Many don't respect intellectual property, plans, ideas or designs. If only one can imagine all the hard work, dedication, ivestment  and time it takes to create value, no such greed would exist.   Hence, we take so much pride in our work and everything we do.  We may not be financially powerful, but we keep our good intentions and synergy movement intact and that is powerful.
All we can ask is for, is respect.
We do not share our internal data, meaning our emails and shop data.  We keep our data to us, we do not sell our subscribers list or shop data to anyone or any third party companies.  
  All of our co-branding, collaborations and joint efforts are posted here on our site only, always check with us.  
We do not use certain social medias paltforms for many obvious reasons. We are working on our own community platform to ensure safety and respect.
We do not charge anyone for accessing our digital magazine, it is free for all to enjoy reading and learning from.
Again, we do not charge or accept any money currency for advertising.  We rely on donations, collaborations, gifts, trades and bartering.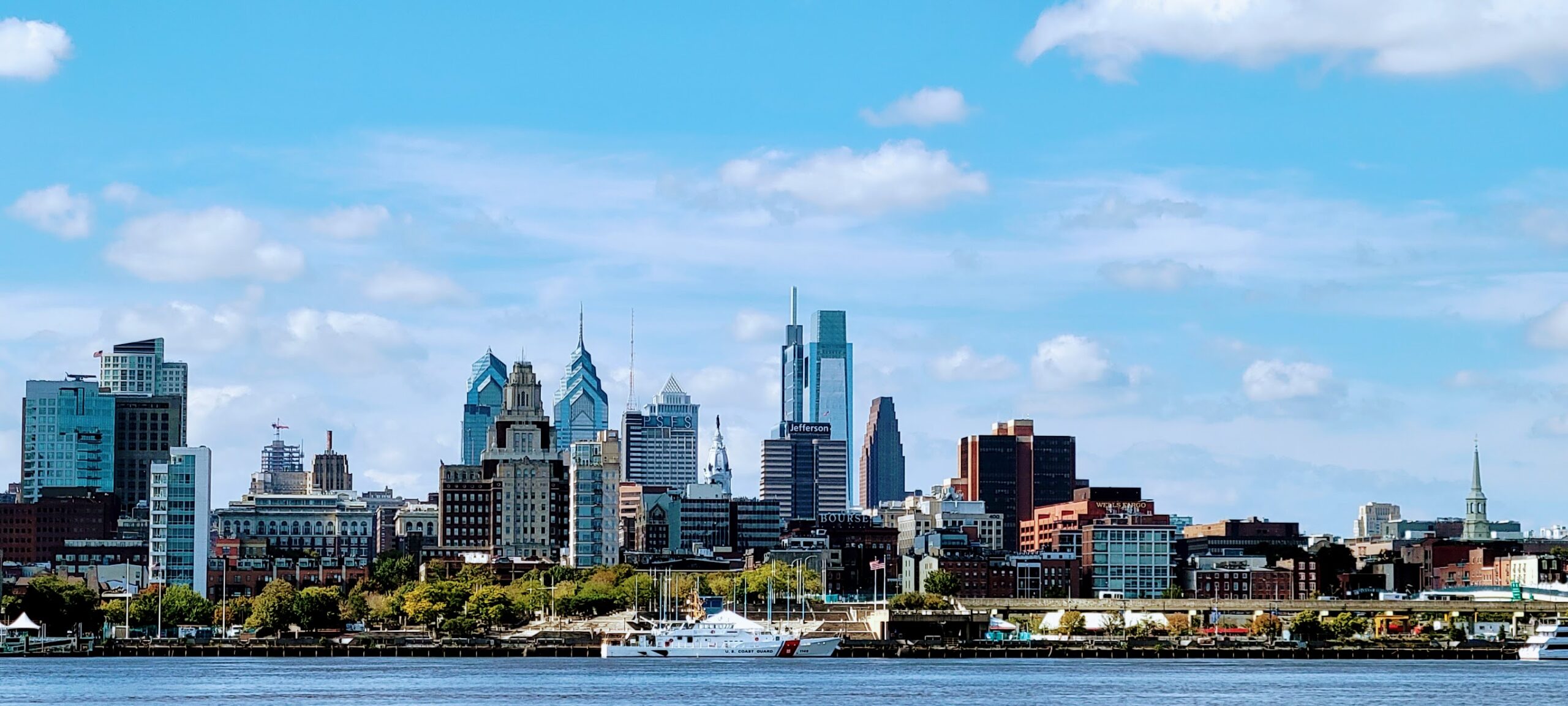 Our goal is to spread our visions, missions and positive synergy across the world through valuable content, respect and acceptance to empower our future.  
We want to be recognize for sharing the most honest,  authentic, reliable and valuable content on the internet.
WE ARE THE WORLD PROJECT will be the most reliable project ever, supported by documented facts, truth and reality through respect and unity.
KEY POINTS TO REMEMBER US BY
WE ARE THE WORLD PROJECT WILL BE THE MOST UNITED, PEACEFUL, CREDIBLE, VALUABLE, LONGEST MODERN COMPLETE COLLECTION OF WORLD CULTURES DOCUMENTATION SOURCE THROUGH OUR REAL LIFE EXPERIENCES.
AT WE ARE THE WORLD PROJECT MAGAZINE PUBLICATION WE PROMOTE AND ENCOURAGE WORLD UNITY.
WE ARE FREE DIGITAL PUBLICATION FOR ALL TO READ ANYTIME.
OUR CONTENT, IMAGES, VIDEOS, GRAPHICS, LITERATURE AND AUDIOS ARE TRULY OURS, DONE IN HOUSE.
WE ARE THE WORLD PROJECT IS FREE FROM ANY GOSSIP, NEGATIVITY, BULLYING, POLITICS & ANYTHING EVIL.
AT WE ARE THE WORLD PROJECT MAGAZINE, WE DO NOT CHARGE FOR ADVERTISEMENT, WE TRADE AND BARTER TO HELP US SURVIVE.
AT WE ARE THE WORLD PROJECT WE DO NOT SHARE OUR EMAILS DATA.
OUR CORE CONCENTRATION IS IN KNOWLEDGE SHARING THROUGH FACTS AND REAL LIFE DOCUMENTATION.
WE LOVE CREATIVE COLLABORATIONS AND LIKE MINDED ENTITIES.
WE ARE THE WORLD PROJECT PLANS TO HAVE AT OFFICES AND SHOPS AROUND THE WORLD THROUGH CREATIVE COLLABORATIONS WITH INVESTORS, TOURISM AND TRADE ORGANIZATIONS IN EFFORTS TO EMPOWER  AND UNITE THAT COUNTRY WITH GLOBAL TRADE OPPORTUNITIES.
WE ARE THE WORLD PROJECT IS FOUNDED AND MANAGED BY ONE PERSON ONLY, GISELLE TRUJILLO.  "I, DESIGN AND MANAGE THIS SITE, WRITE ALL THE ARTICLES AND ALL IT'S CONTENT INCLUDING IMAGES, GRAPHICS, AUDIO AND VIDEOS, FOR THE MOMENT.  PLEASE RESPECT MY WORK.  SEND ME AN EMAIL IF INTERESTED IN ANY COLLABORATIONS".  
WE PLAN ON GROWING STEADILY AND WELCOME ALL CREATIVE MINDS TO HELP US GROW AND ESTABLISH A LONGTERM TEAM.
TECHNOLOGY IS MOVING SO FAST THAT IT'S CONNECTING US VIRTUALLY 24 HOURS A DAY, WHILE PHYSICAL HUMAN INTERACTION IS SLOWLY DYING.  THROUGH THIS TRANSITIONING, WE MUST NOT FORGET ABOUT HUMAN INTERACTION, WE MUST STAY UNITED, WE ARE THE WORLD PROJECT IS ABOUT PRESERVING OUR WORLD BEINGS, UNITED THROUGH REAL PHYSICAL INTERACTION.
LET'S LEAVE ALL FEARS BEHIND AND EMPOWER OUR CURRENT AND NEAR FUTURE. 
LET'S UNITE, WORK TOGETHER TOWARDS PAVING A HEALTHIER ROAD FOR OUR NEAR PEACEFUL FUTURE.
Promoting unity through respect and acceptance, leaving our fears behind and living through  real life human interaction for a healthier tomorrow.
This publication and all its missions are my philanthropic way of showing love and gratitude for towards our world.  Sure, I may be running this as an non-for-profit organization, but it's not.   I have a theory that giving and receiving should have no limitations as long as the purpose stems from good and positive intentions.   I am not a millionaire, yet I have figured way of having a positive impact in our world and giving back.  
When I was in the footwear industry, I received tons of shoe samples from our overseas manufacturers, in order to approve my designs for production.  That is called the "sampling stage", a very critical stage before investing in any production.   The industry norm is to receive half pairs  and so we had boxes of half pairs.  I had the bright idea of donating them to a veteran organizations in New York City, I called a few and the results were very sad.  They would not accept our beautiful shoes for obvious reasons.  I later put and ad on Craigslist searching for victims of mines and veterans with one foot.  One gentleman responded, we met with him and let him choose all the half pairs that worked for him.  That was a happy moment for me and till this day, I still have boxes of half pairs.  
That feeling of being able to give and not allowed to give is what fueled my passion for giving back without limitations.  And I always wondered, just how many organizations refuse kind donations and how many victims are being deprived of on the receiving end.    For that reason, I decided that in order to give, I did not have to be an organization with a tax write-off, and I am so happy to give back in however way I can, because at the end of the day, in my heart, I know one person will appreciate it.
Life is to let go of our comforts and live life through meaningful worldly experiences, handle challenges with a wise mindset and respect.  Acceptance just because societies teaches and promote one way of living is being crazy,  but being different, progressive and unconventional is heathy, good and powerful.  Our most genius minds are unconventional.  Each one of us, is unique, have a life to live and nothing in existence is more important that being true to oneself and respect yourself enough to purse and accomplish anything you want, do things with passion, so you can do them well.    The purpose of our missions and expedition is to create awareness, share, give and bring moments of happiness.
Our 1st Mission for 2023 is called ROAD TO UNITY, we will travel to as many places around the world, promoting unity through physical human interaction, cultural exchanges and education during the beginning stages of the virtually era.    Our goal promotes that humanity does not forget to physically interact with others, due top the very fast paced technologies, empowering virtually everything, keeping humans  away from reality  and human physical interaction.  Our purpose is to explore new places, meet with others, learn from all, experience and share with accuracy and facts.    Part of our journey is to document our daily adventures and share our minimally edited content, every week.     Part of our goal is to achieve collaborations/sponsorships with companies we love, believe in, that understand our movement , loves, appreciates and believes in what we are doing.    Sharing our project and being in good company is most important to us.  Let's do big things, together, in unity for all in our world and our near healthy future.   
Feel Free To Contact Us Anytime With Your Creative Collaboration Proposals.  All Creative Proposal Welcome!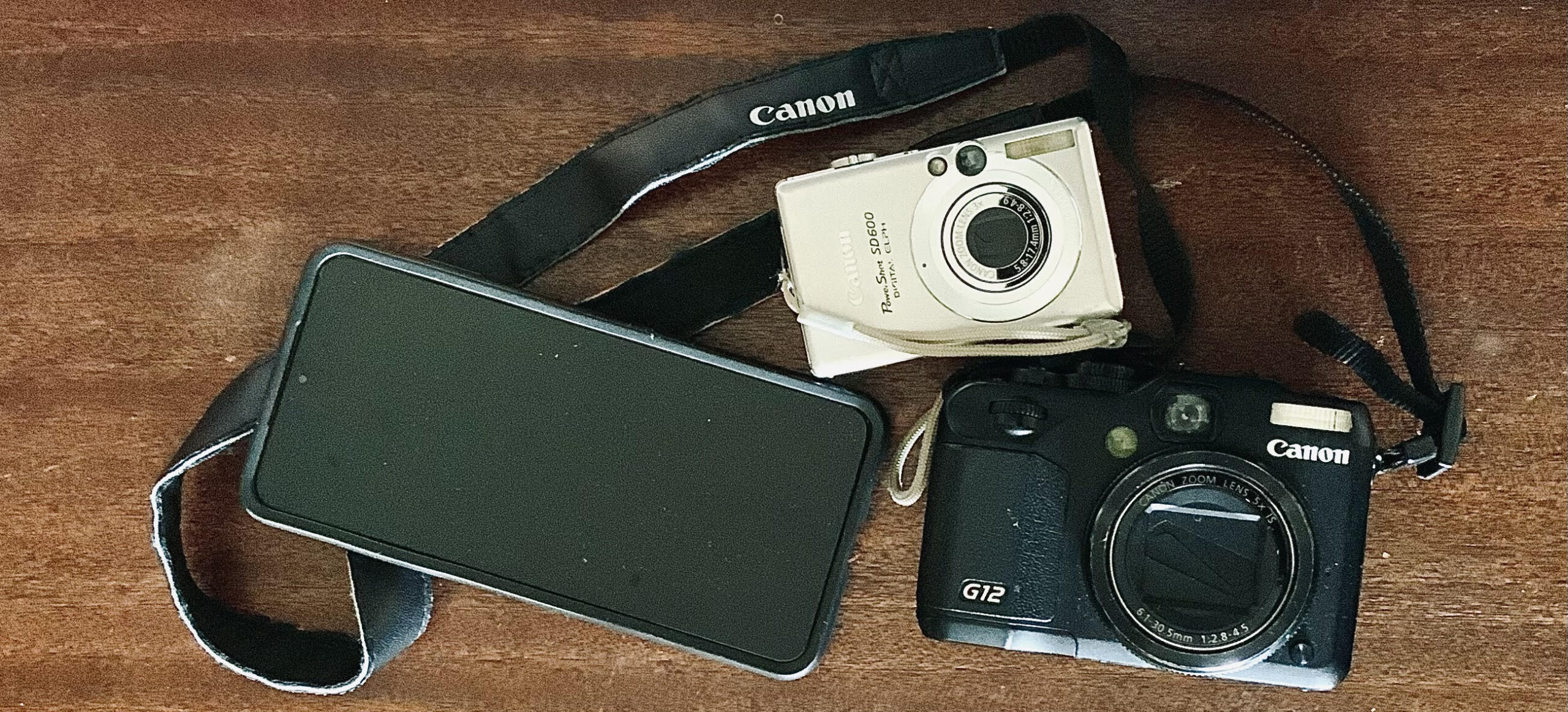 PHOTOGRAPHY EQUIPTMENT
1988 – 1998 – My favorite grandmother Berta gifted me, for one of my birthdays something I really wanted, a camera, a Vivitar 35mm, that camera went to Spain, Nevada, Dominican Republic, Canada, Switzerland, Italy and Austria.  That camera changed my life.
2001 –  2005 We purchased our first professional camera, a Nikon Coolpix which we used for professional photography for taking photos of diamonds, jewelry and fashion accessories. 
2002 – Canon Powershot another great gift given to me for the holidays.  This was my portable everyday, nifty, great little camera that brought my photography to another level because it was digital.   That camera traveled to New York, Arizona, New Jersey, Dominican Republic, West Virginia, UAE, Maui, Iowa, Minnesota, California, Florida and many other places.  
2006 – 2020 – Been using my favorite camera of all times which I invested in, a Canon G12, this is amazing camera, one that I still use for certain projects, fashion shoots, landscapes, architecture, flowers, nature, traveling and industry events.   This camera is malfunctioning, I've reached out to Canon and they refuse to fix it, I've reached out to other photo shops and they said to buy a new one.  I'm in the market for a new one.
2017 – 2021 – Samsung S8 – In my opinion a fantastic phone camera, served me very well, my everyday camera, outside of professional jobs.  
2021 – Have been using the Samsung S21+ which in my opinion not a positive upgrade. 
2022 – I'm in the market for a professional digital camera for traveling and documenting. 
2023 – Currently using the fabulous Samsung S23 Ultra, very close to my Canon G12 quality.
COMPUTERS & SOFTWARE
I work from two Apple MacBook Pros and Apple tablet. I love Apple products, they are extremely reliable. I use their software as well as Adobe software, which I find essential for graphics and editing.
When in a hurry, and when I have to edit images I use Samsung Gallery and Apple Photos, which are excellent quick choices for me.
We are real, organic and authentic.
REACH OUT TO US ANYTIME.
We'll respond ASAP. 
Visiting and using this Site constitutes that you accept our Terms Of Use & Private Policy (effective 01/01/2023). Visitors and users, any and all material on this site cannot, may not and should not be replicated, copied, negotiated, spiritually harmed, distributed, reproduced, attacked, hacked, used or cached unless you have prior written approval permission of Giselle Trujillo with We Are The World Project, LLC.  Be a good human and respect others hard work.  Thank you for your mutual respect.  Site  owned, operated, managed and designed by Giselle Trujillo.  Enjoy!
© 2018–2023 We Are The World Project, LLC. Giselle Trujillo