Humanity first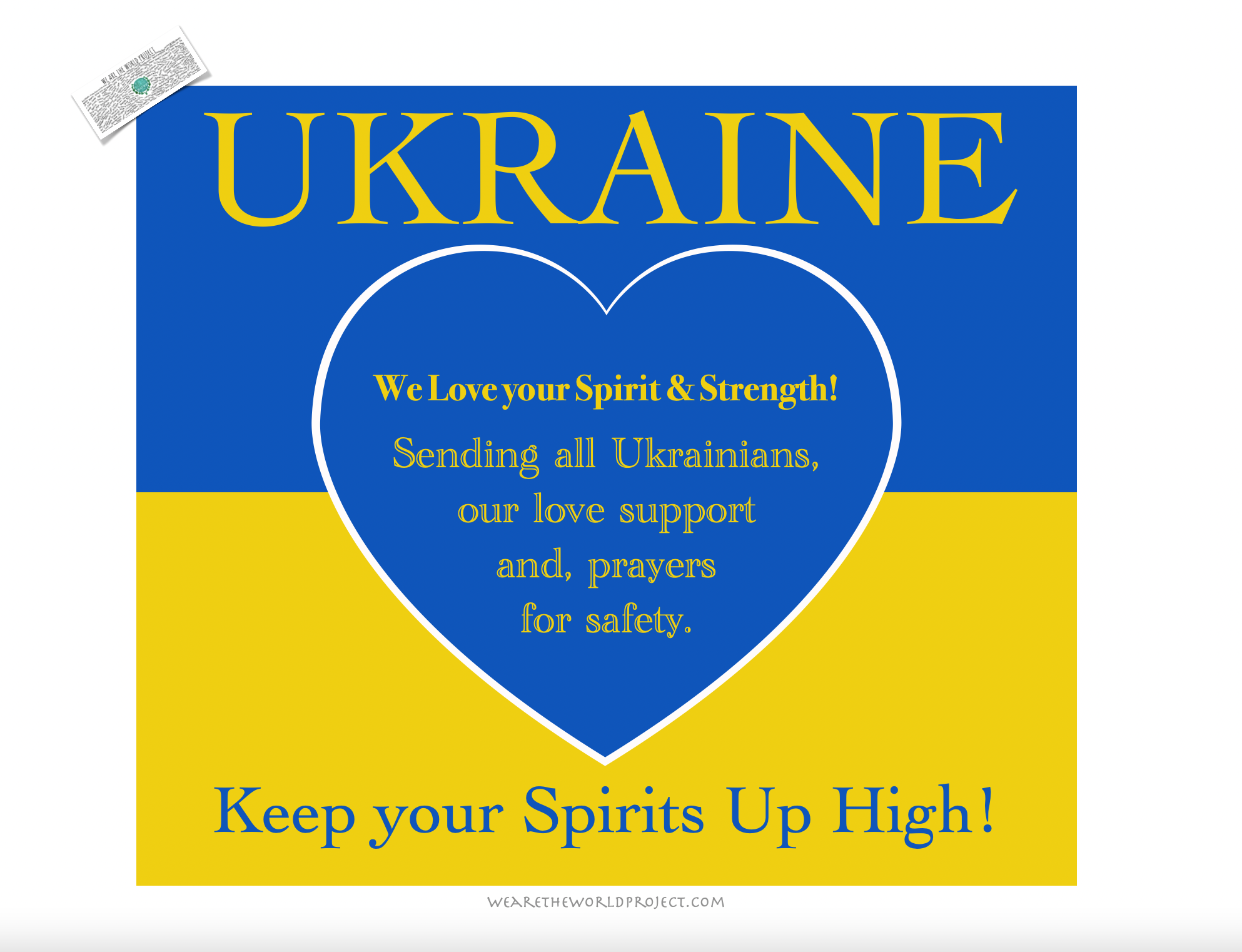 OUR LOVE & PRAYERS FOR SAFETY FOR UKRAINE
At We Are The World Project, our policy is to avoid negativity, bullying and gossiping.  However, we are humans first and our digital publication is about peace, unity and respect towards humanity.   This is a very important and special situation and we would be heartless not to address this matter.
With that said, we are deeply saddened and deeply heartbroken for the Russian invasion in Ukraine.   We are supporting Ukraine all the way and sending our love and prayers for safety.   
We feel helpless, of course, and we are extending whatever we can to help anyone in Ukraine.  We are offering some available commercial industrial space to Ukranian companies in need of warehousing in New jersey, USA in order to keep their businesses operating.   We wish to give more, but this is all we have to give. 
Keeping our prayers up for Ukraine and our deepest condolences to all Ukrainian families who have lost a loved one. 
Giselle Trujillo