Country:  England, United Kingdom
Longitude & Latitude  52.3555° N, 1.1743° W
Major Bodies of Water: English Channel, North Sea, Irish Sea and the Atlantic Ocean.
population:  As of 2021 56.191 million
Head of State: Queen Elizabeth II
Climate:  2 Seasons, overall dry, humid and hot
Currency:  Pound Sterling
Main Religion:  Christianity
Estimated Population: 55,977,178
Dress Code:  No dress code
Official Website:   gov.uk
Traditional Music:  English Folk
Military: Royal Navy, Royal Marines, British Army,  Royal Air Force
Cultural Dance:  Morris dancing
Hospitals:  In UK Approximately 1,978
Schools:  Approximately 24,413
Mosques:  Approximetaly 1,700
Churches:  Approximately 12,500
Bridges:  Approximately 358
Main Export:  Machinery, Electrical equipment, precious stones
Main Import: Gold, broadcasting equipment, crude petrol, packaged medicament
Electrical Outlet:  Type G 
Radio Stations:  About 59
Hotels:  Approximately 15,000
Drive Steering Wheel:  Right
Date Format:  day/month/year
Work Week:  Starts on Monday
Architecture:  Roman, Victorian, Anglo-Saxon, Norman, Gothic, Vernacular, Tudor, Stuart, Georgian and some Modern.
UNESCO World Heritage Sites:  18 in England
THINGS TO DO  & MUST VISIT
In 2007, I visited England for the first time in my life, we stayed for a week in London.  And it was an amazing trip!   I never imagined how diverged London is.  It is truly a beautiful city, large pockets of busy in the shopping areas.   Two things that really shocked me were  the freedom of speech allowance on Sundays in Hyde park for 2 hours of ranting and raging.  The event was quite spectacular.  And the other was just large the Arabic and Islamic community is.   Other than that, London reminded me a lot of Manhattan, New York, USA, much cleaner and orderly.   The architecture is absolutely stunning and not just one type, but many styles.  London is a very fun place and I am planning on going back, the synergy between royals, historical sites and modern day is absolutely a contrast an in between and historically fulfilling.
- 1 -
BUCKINGHAM PALACE – Something royal about being so close to the Royal family, you can look but don't touch.  The massive residence of the Queen is located in the middle of the palace gardens.   You may pass by anytime, it's an elegant structure, gated with high level intelligence personal, who can both be friendly and not allowed to be friendly, all very well secured.   MAKE sure you get the times when the guards switch, because it is major daily even and entertaining to experience.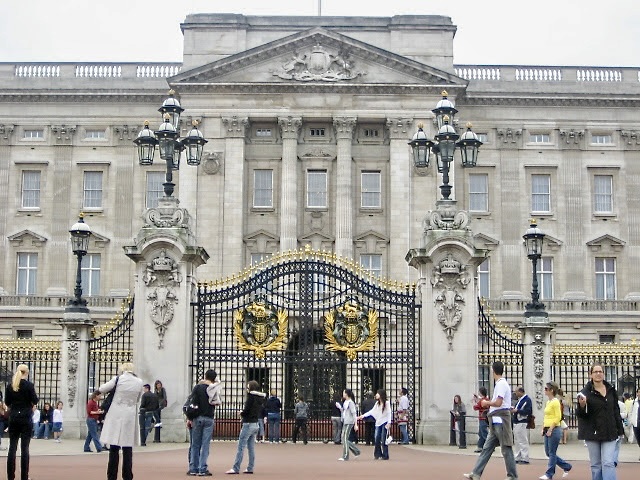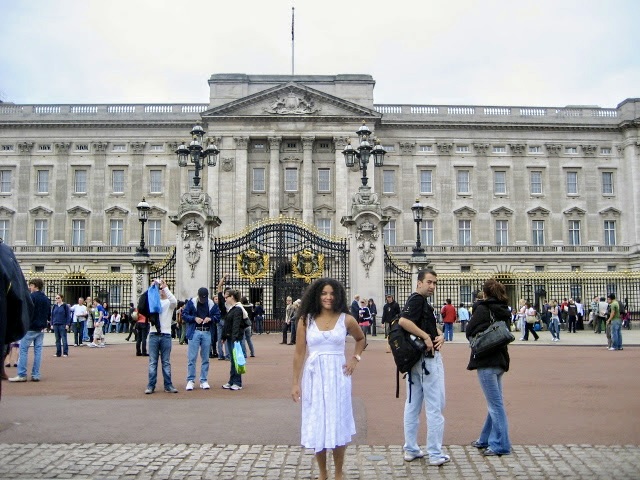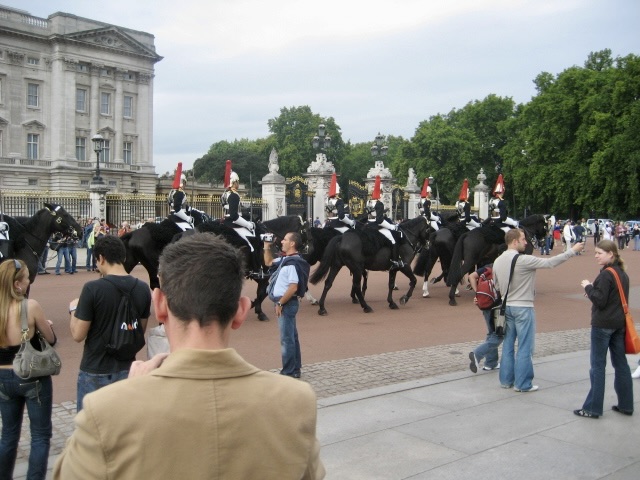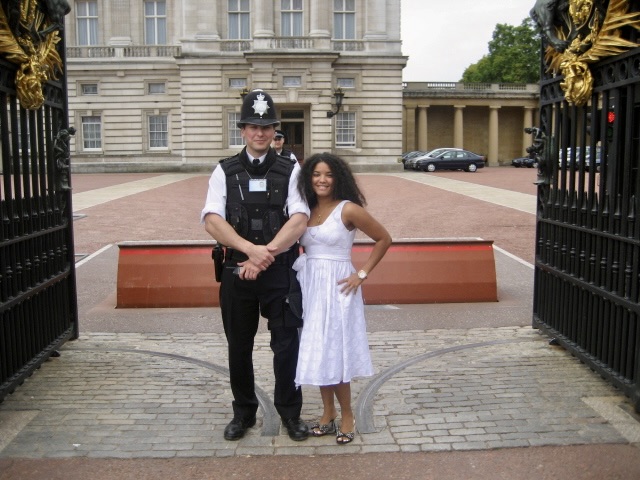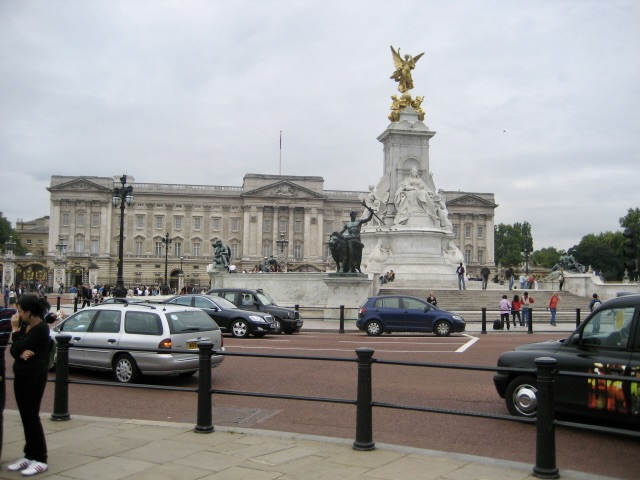 - 2 -
THE BIG BEN – The Clock – Located at the Palace of Westminster also known as the Houses of Parliament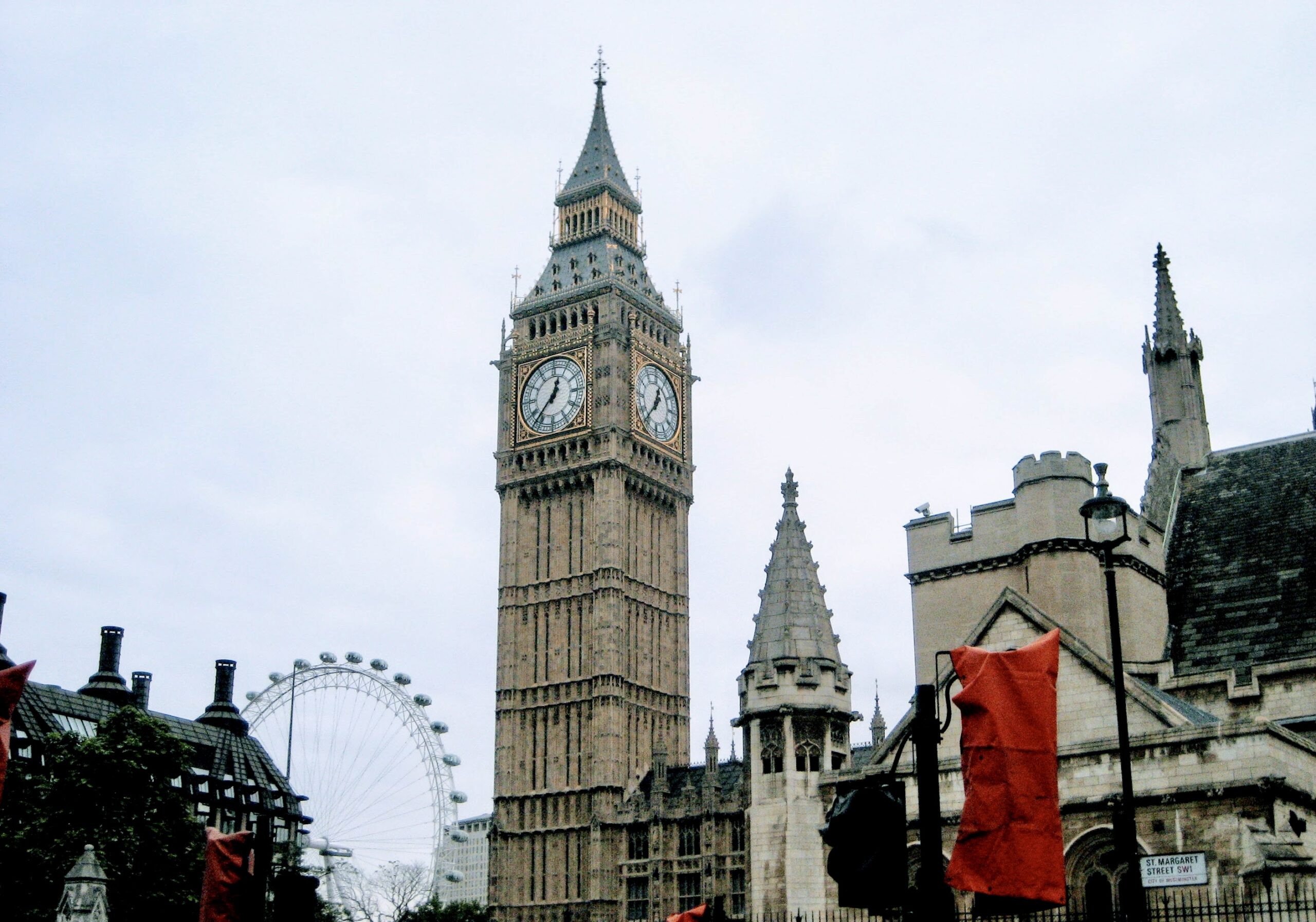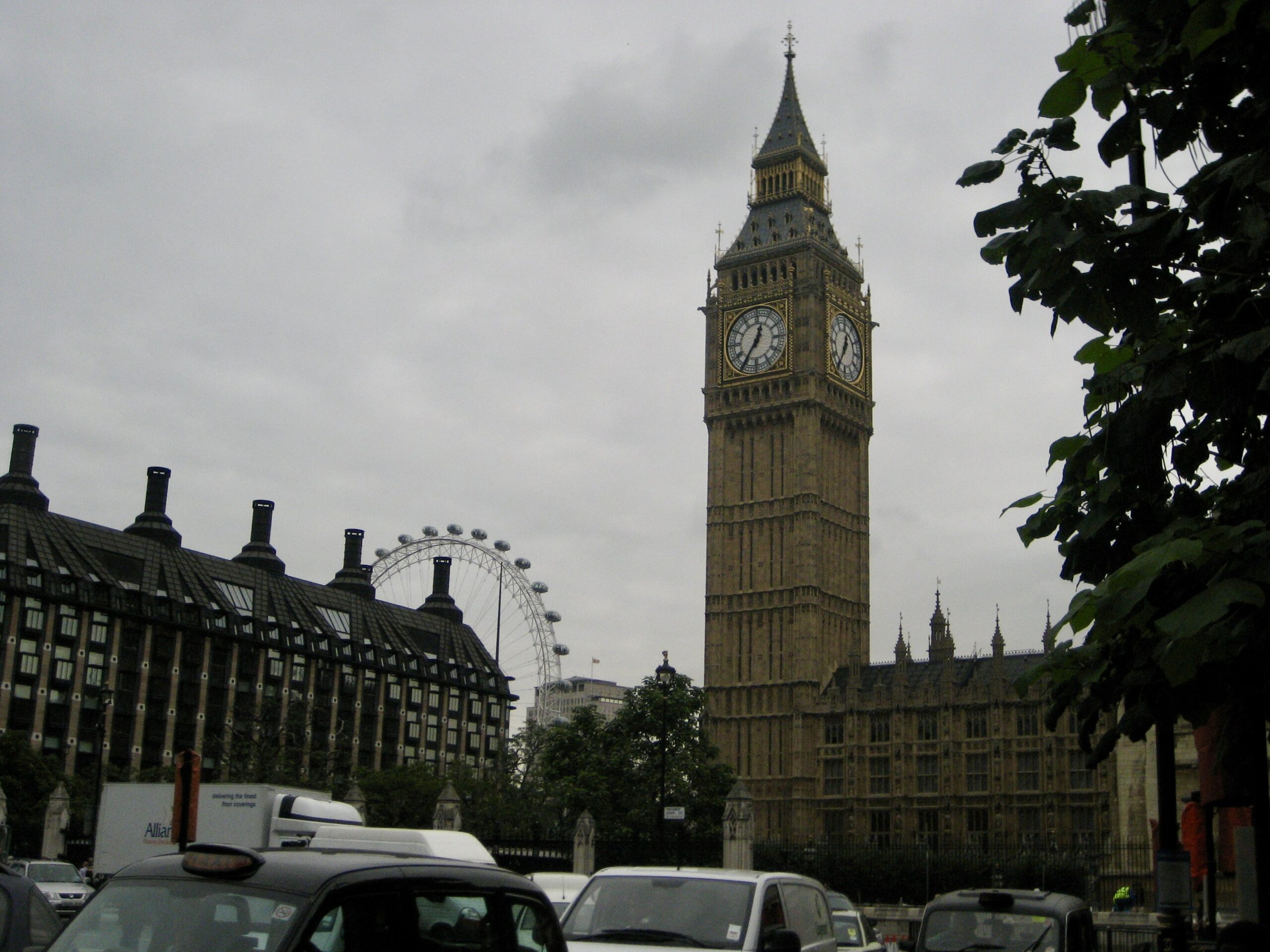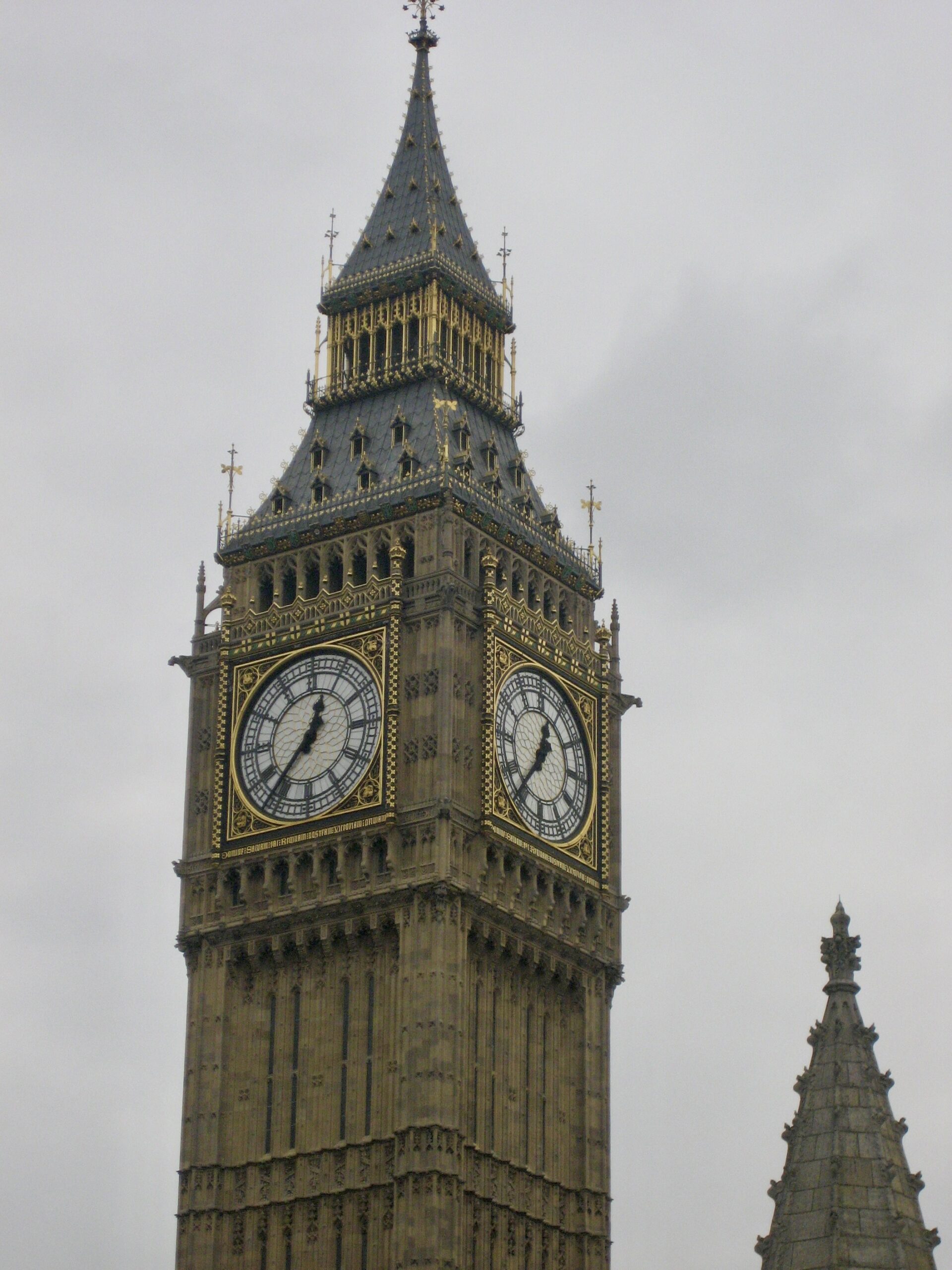 - 3 -
WESTMINSTER ABBEY –   A UNESCO WORLD HERITAGE SITE – Located in London, it's the most notable gothic architecture church in United Kingdom.  This church is where Princess Diana married Prince Charles, the event was highly televised around the planet.  I went inside the Church and it was stunning, I began takin photos until stopped and told no photos were allowed, I stopped of course.  The site had a very mysterious energy to it, the dimmed lighting, the aromas, the echos and how silent we were all to be.    I got to see the thrones, seats of all the kings and royals that sat in them.  We walked through some hidden doors and passages.   Do not miss out on visiting this site!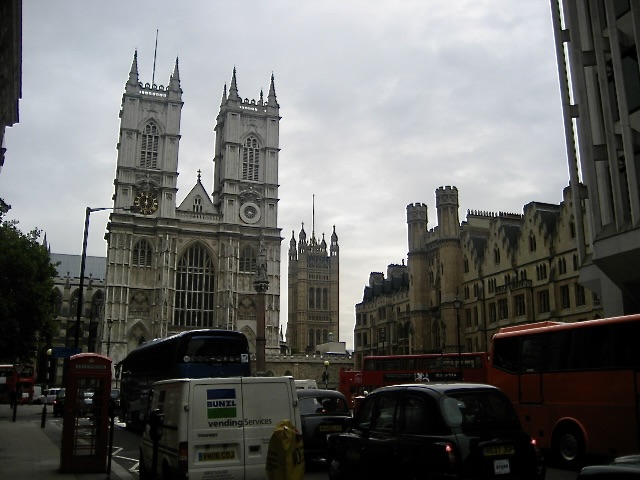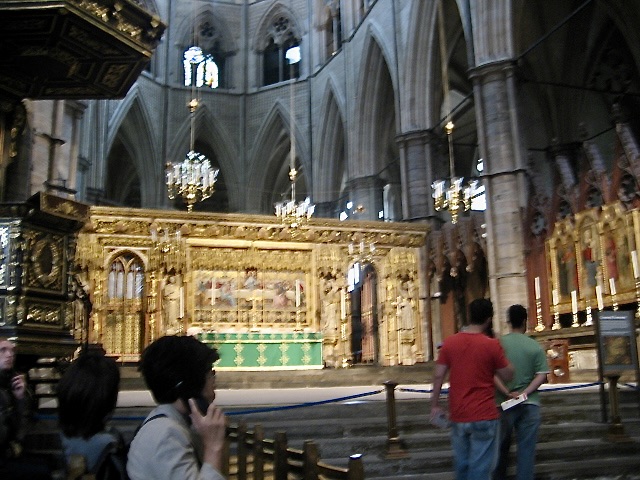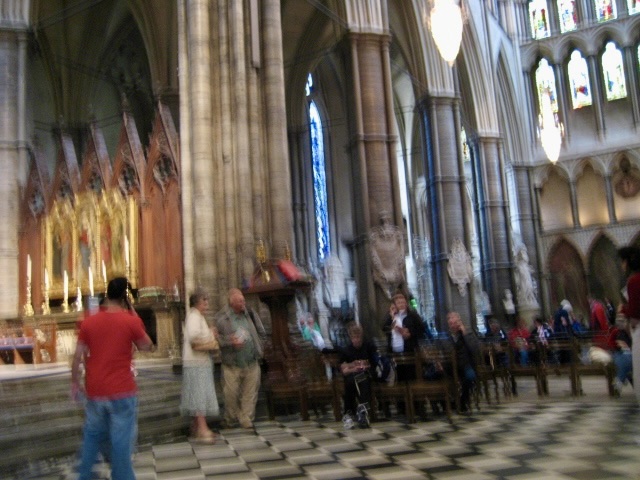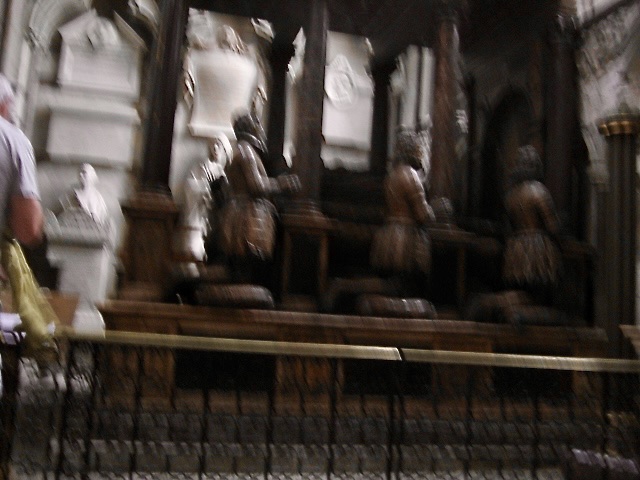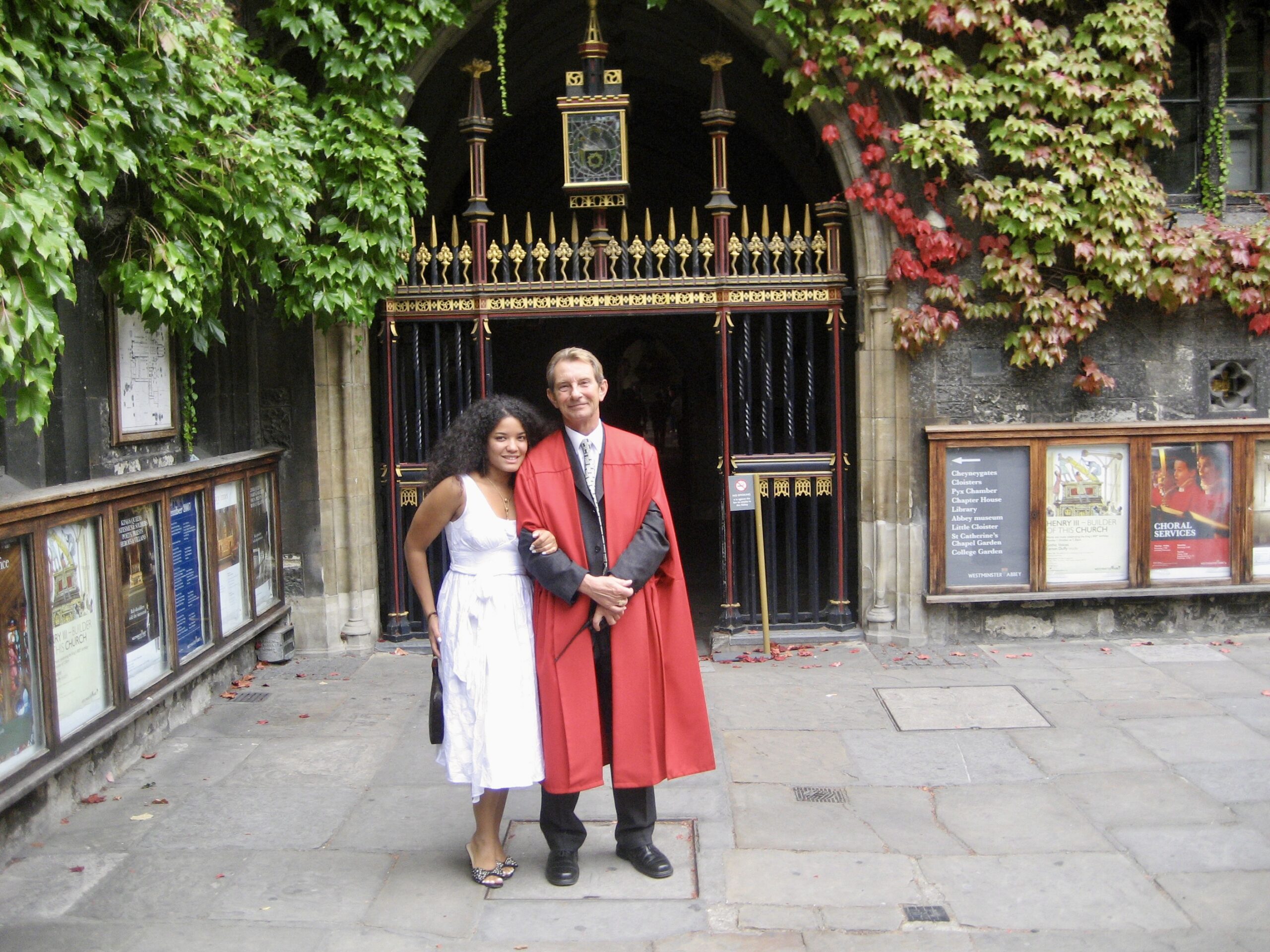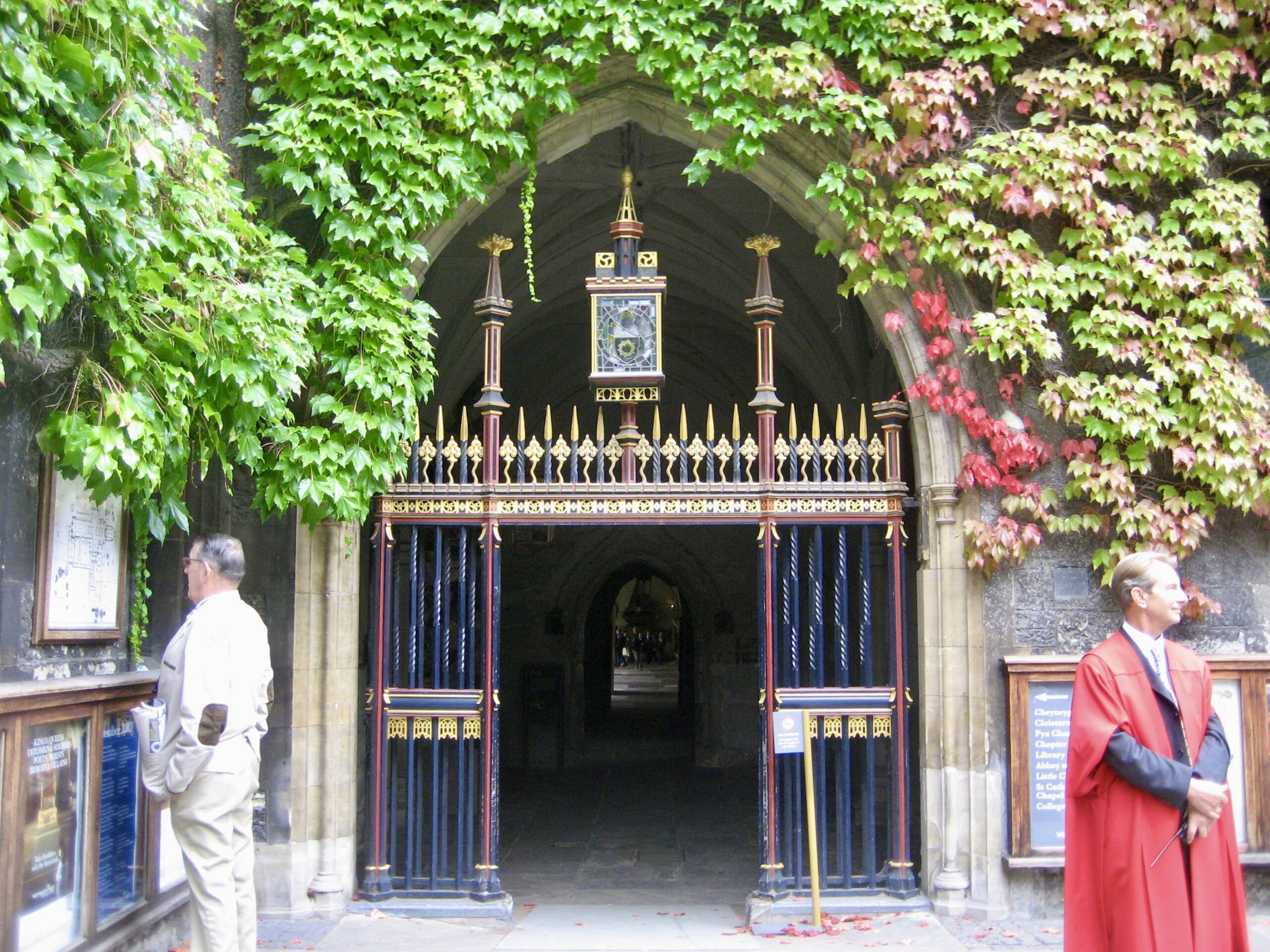 - 4 -
THE TOWER BRIDGE –  London, England it's Englands most iconic and beautiful bridge, it's a Neo-gothic architectural masterpiece.  This bridge is stunning, I walked from one end to another, a five minute walked turned into an hour on the suspension.   I wish I had a better camera to capture it's true architectural beauty and I will next time.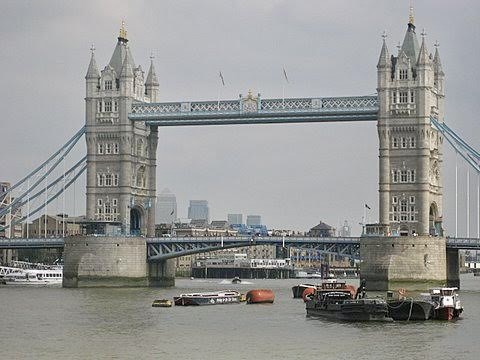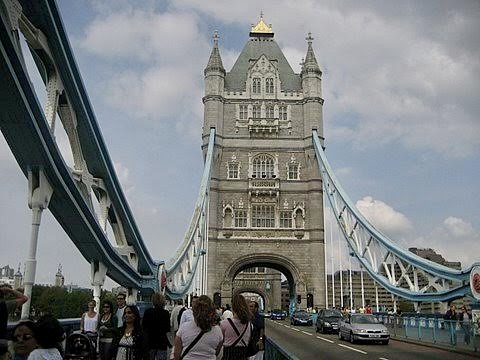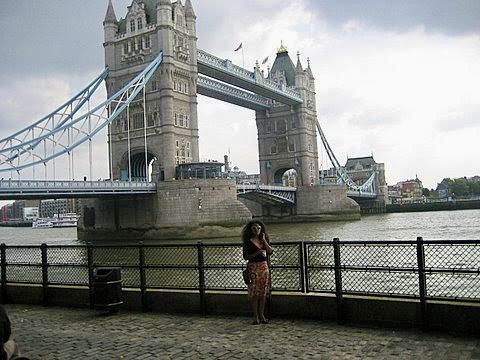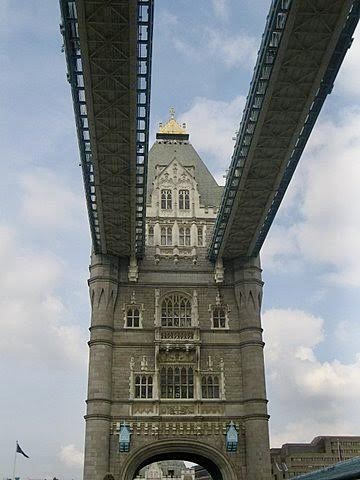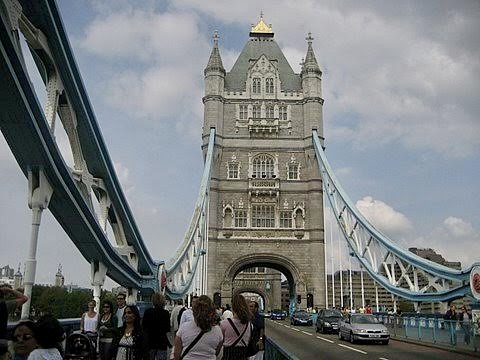 - 5 -
THE TOWER OF LONDON –   A UNESCO WORLD HERITAGE SITE – Located next to the Tower Bridge, on River Thames.  This place has a dark history, a royal residence and a prison for criminals who were executed and tortured.  I remember seeing something that looked like a monkey and sure enough it was raven, the story goes, that they guard the site, plus they are well taken care of, so don't think you're loosing your mind, there are 6 ravens on site.  Plan to spend the day in this area.   I spent a lot of time looking at the Crown Jewels, I've never seen so many beautiful precious stones art pieces, the best of the best for the Royals, most donated from India.  Besides the Crown Jewels, make sure to experience the fortress, the hidden areas, this place is packed with great history, one fun fact is that this site was besieged several times, a very important site in English history.   If you want to photograph the Tower Bridge, this site is the best view.   I am missing tons of photos from this site, pardon me.
- 6 -
POTTERS FIELD PARK –  London, England and located underneath the Tower Bridge.  Potters Field is a public park where you can sit, walk around, eat ice cream or other snacks, during the summers, it's so beautiful to hover over the brick walls of the river ravine, look at the river, the Tower Bridge and all the surroundings which is quite relaxing, romantic and fun for all it's arts, crafts and music activities.  A place to relax after all the sightseeing.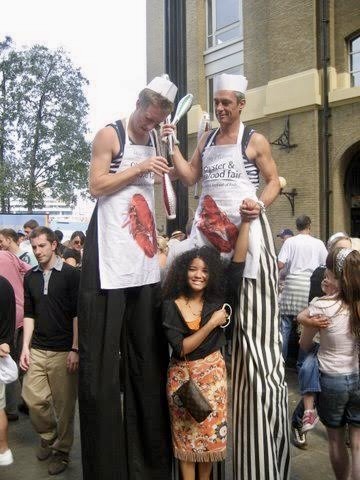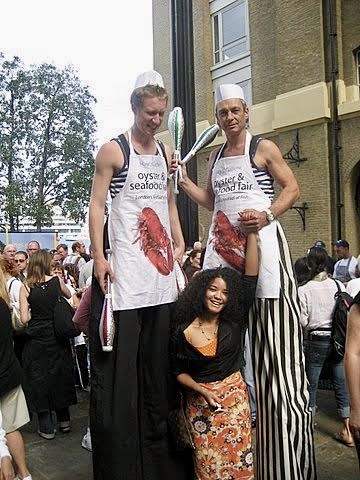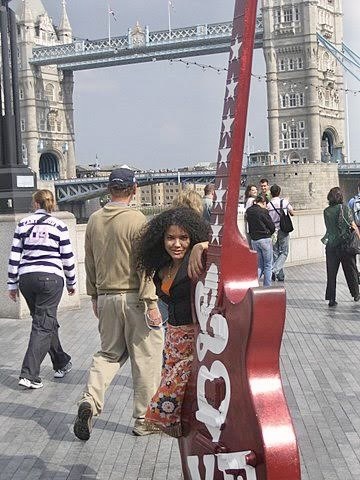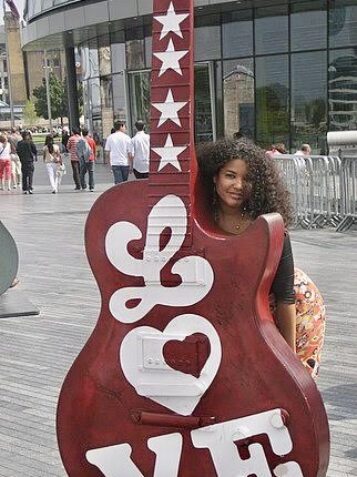 - 7 -
TAKE THE RAIL – go explore outside of London, see the smaller towns and cities, it is quite a different scene.  We did just that and I felt I was in a totally different county, of course more relaxed, less crowded and the vibe is totally different.   Exploring outside the main cities is always a treat.   The rail system is quite organized, clean and very nice.   We bought first class tickets and that was great.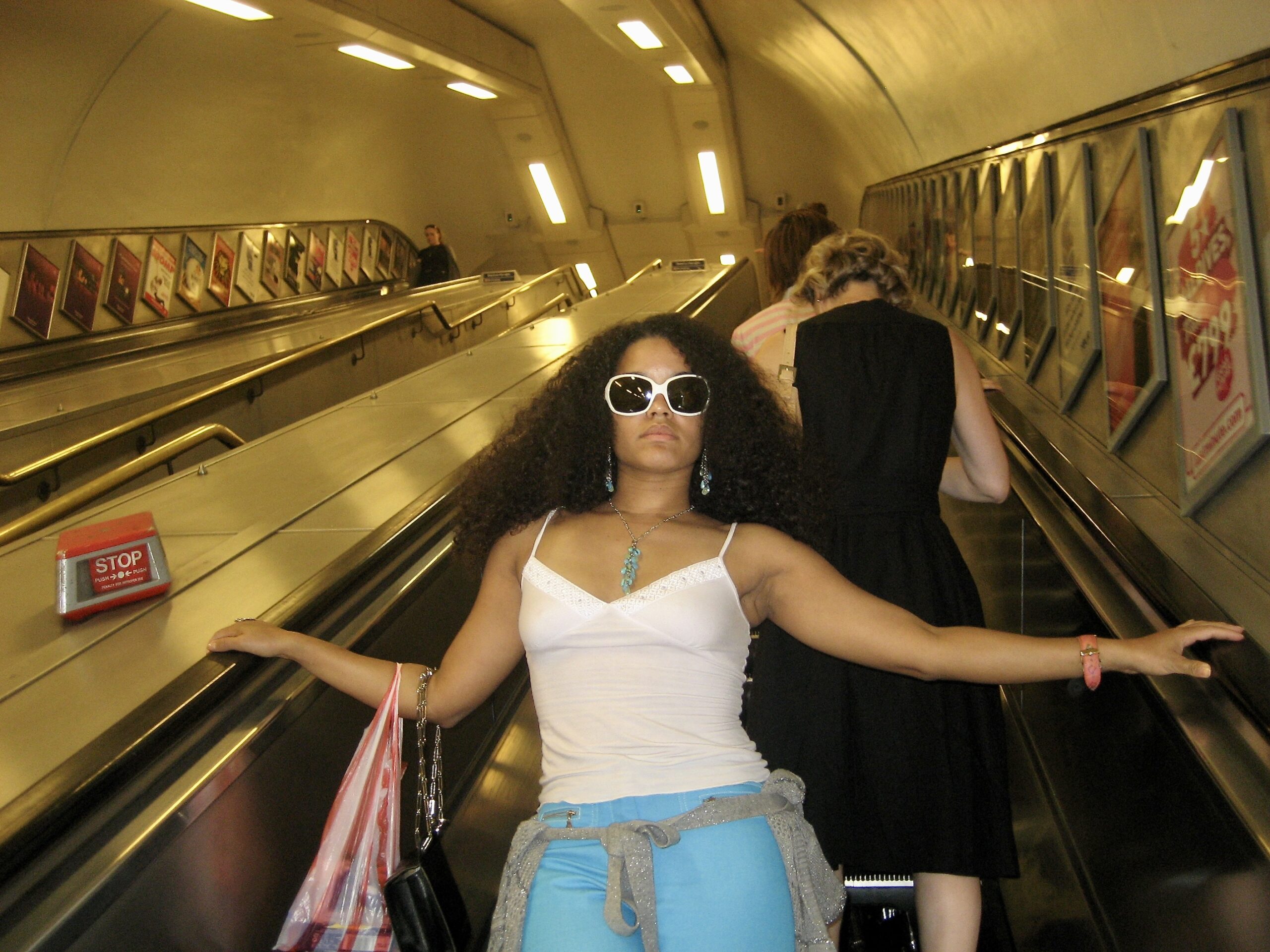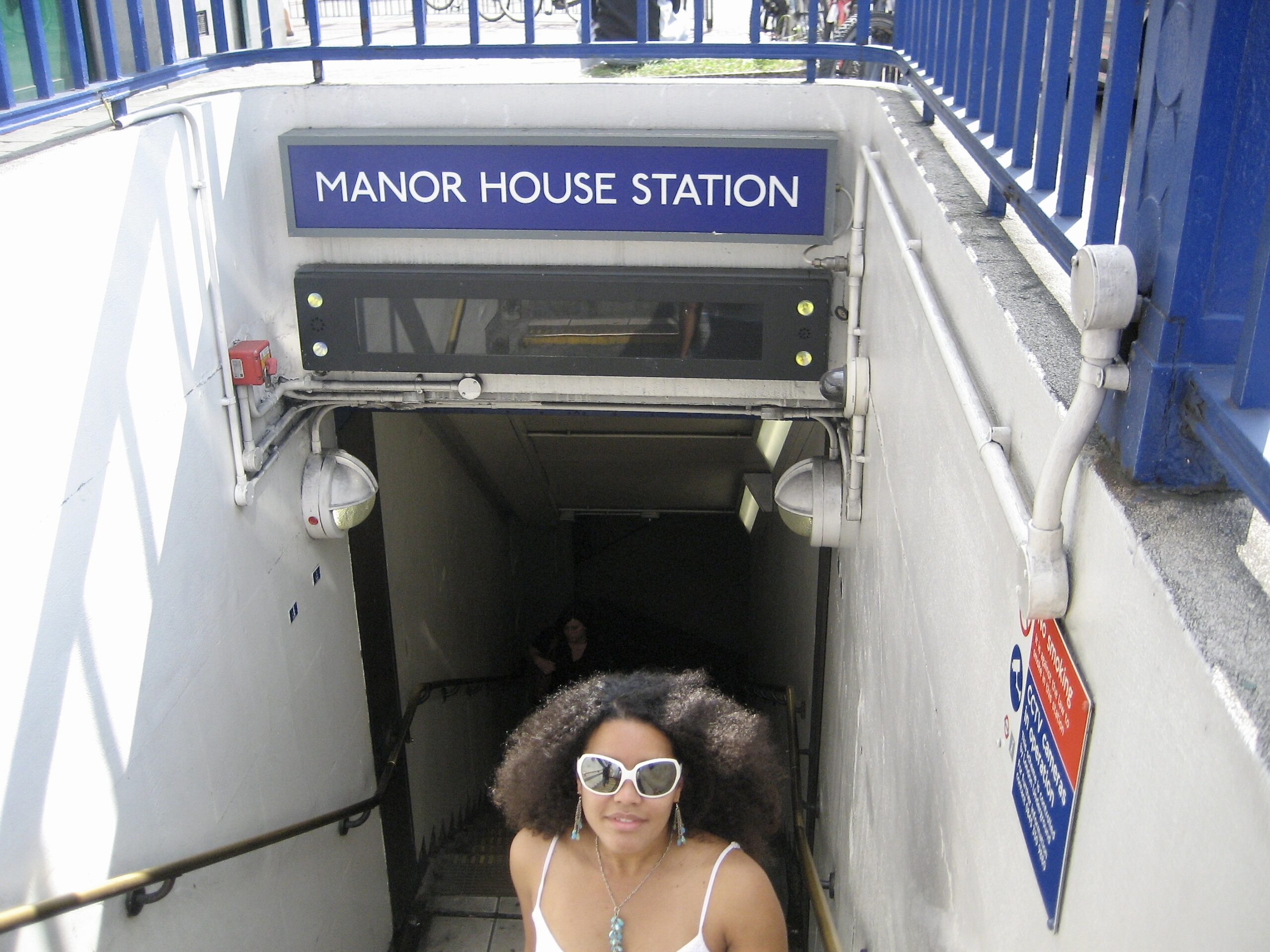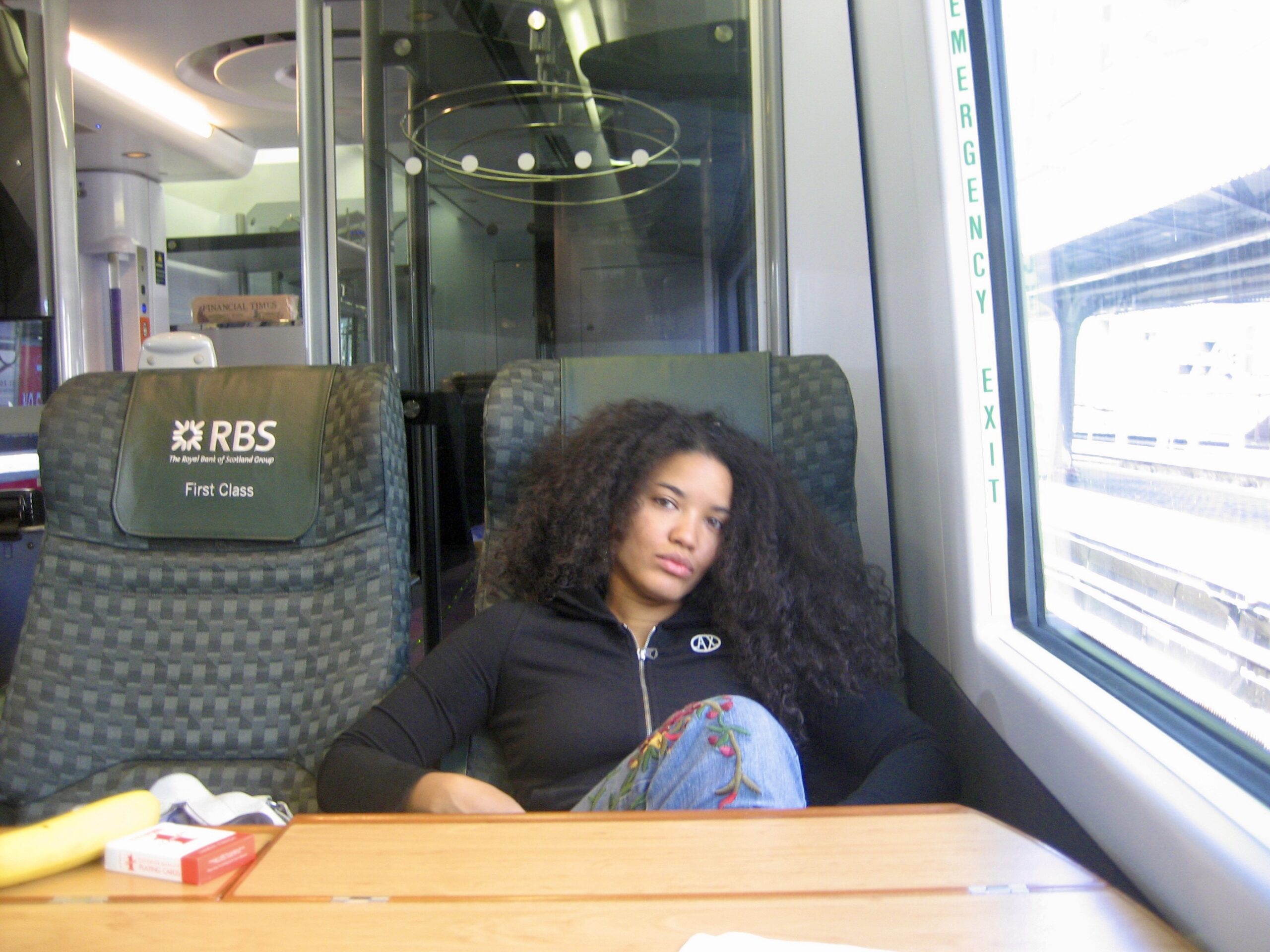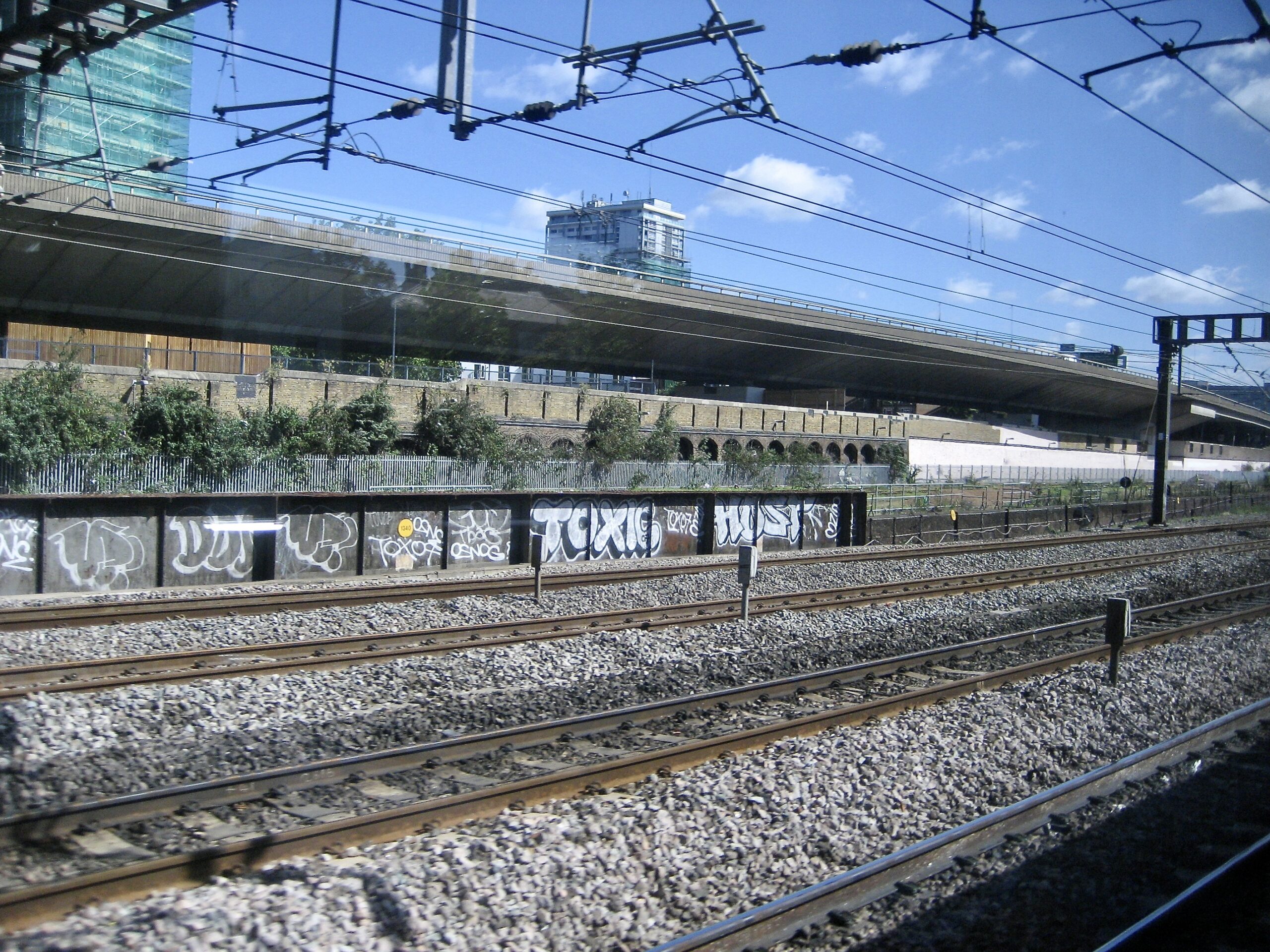 - 8 -
DOUBLE-DECK BUS – This was a fun little experience, to get on, pay and find seating was very cool.  However, don't get on a crowded bus, because we did not make it to the top level.  Next time I go, I want to go on a city bus tour and I want to sit on top and I want to be a long ride around the city.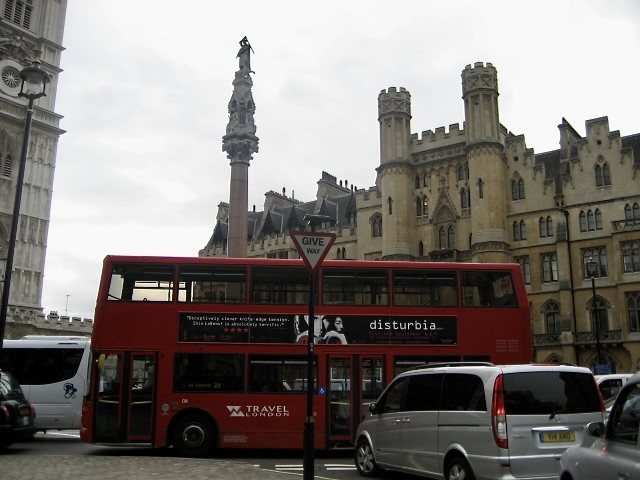 - 9 -
OXFORD STREET – London, England, this is the iconic shopping street district in England, all major shops in stunning architectural buildings, very crowded and a place for fun shopping.  This is where I found Top Shop and became a customer, I spent 4 hours in this store shopping and returned tot he states with styles that did not hit the market till 6 years later.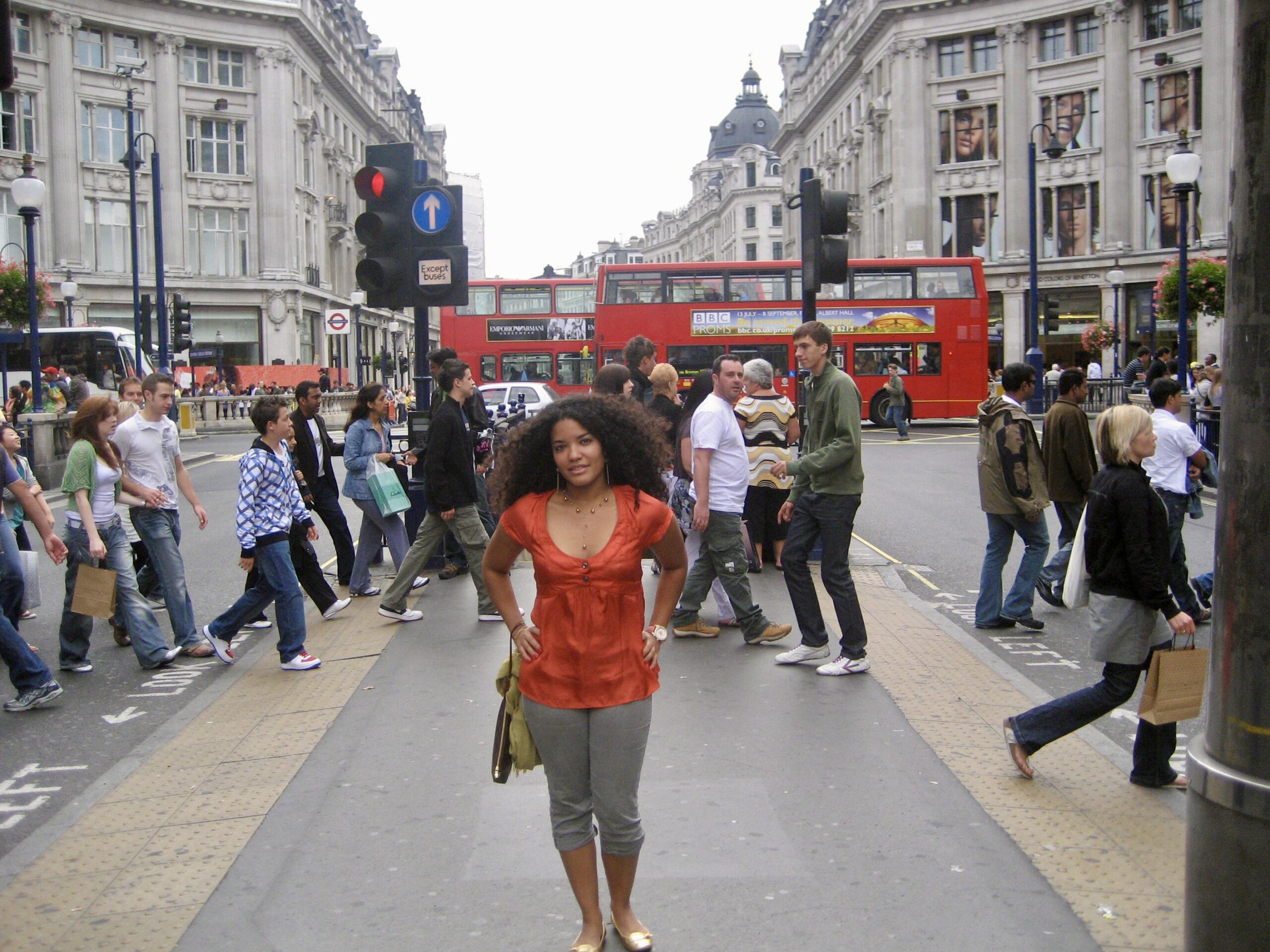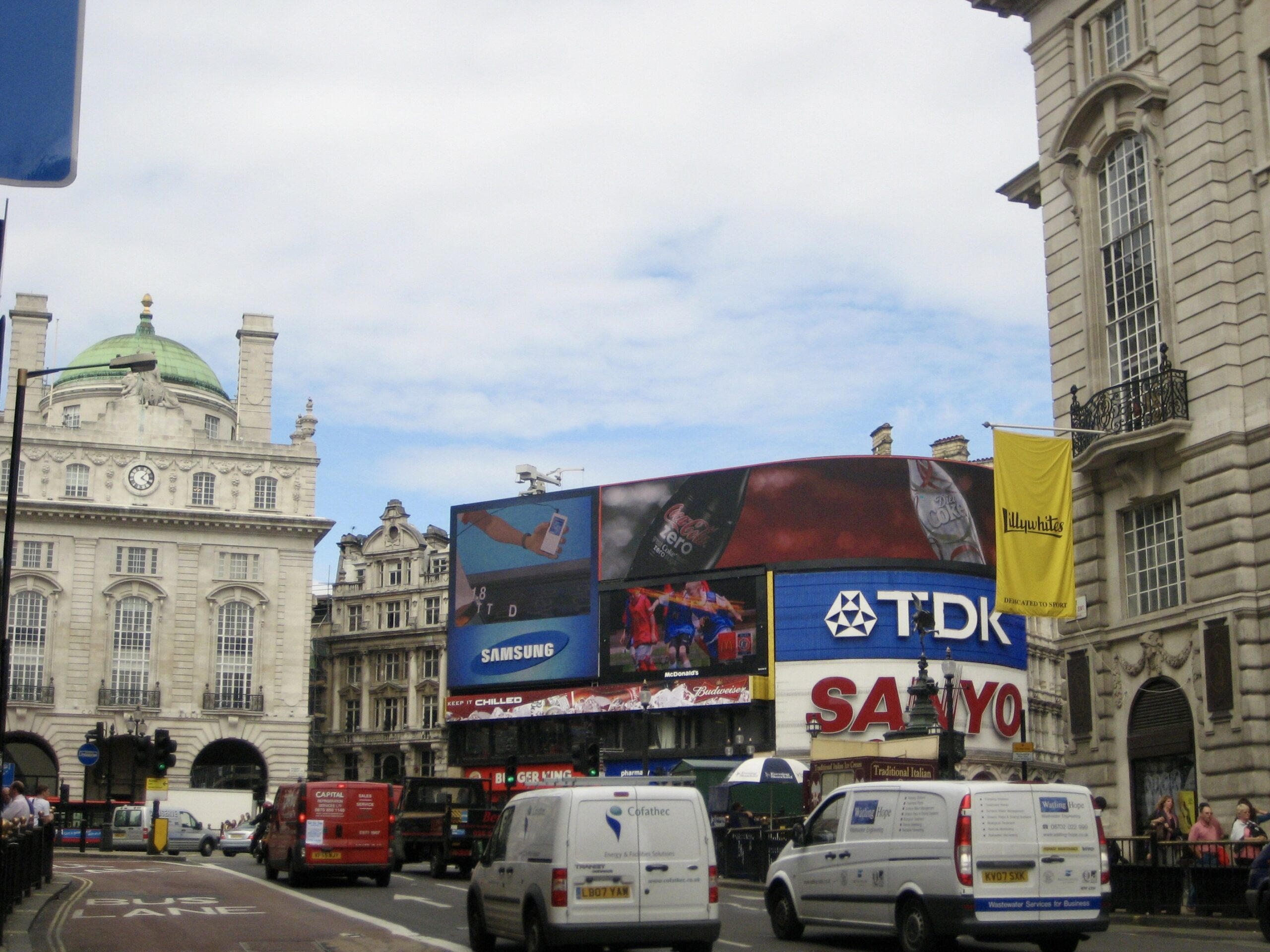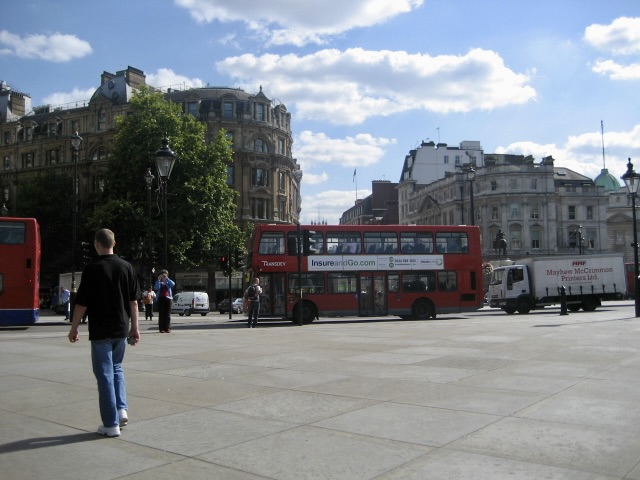 - 10 -
OLD BOND STREET – London, England located at the West End.  This is a well know street for luxury boutiques, fine jewelry and everything extremely expensive.  This is were we visited the Dolce & Gabbana, the two floors shop where we bought me my gorgeous 600 pounds D&G dress, knee high stockings that cost over 100 pounds a pair, 2 pairs of D&G sunglasses that cost over 300 pounds each.   I still own these pieces.    We had a delicious light lunch at the DKNY store restaurant by the entrance.    Then we walked around to see what other good we could buy.  I entered a store that displayed very cool custom made jeans, when we went inside to purchase the pants, and I saw the price, I simply couldn't get them, it would be a sin, the jeans had a price tag of almost 4 thousand pounds, which my bf at that time insisted on buying them and I simply couldn't do it, it was over the top expensive, so opted for a handcrafted with locally sourced yarns a beautiful knitted poncho that cost a little over 400 pounds.  I also still own that piece.  But, so many cool goods, keep in mind that BOND STREET is  the most expensive street in London, be a ready to put a dent in your wallet. 
- 11 -
CARNABY STREET – Soho, London, England, next to Oxford Street.  This is a fun, crowed pedestrian only shopping street.   This is where I visited my first Miss Sixty store, and I bought a few pieces, I found a pair of black heeled open toe sandals that are very sexy, yet elegant, they number was mine and we got them, they fit like a glove and I get nothing but compliments on my shoes, they are extremely comfortable and elegant, I still own them.  We visited a few other stores.   Carnaby Street is fun, you find great high end brands, prices are as expected.   This shopping street is loaded with street entertainment, unique products and a happening happy scene, very similar to the SOHO in Manhattan, New York, USA., but better because no vehicles allowed.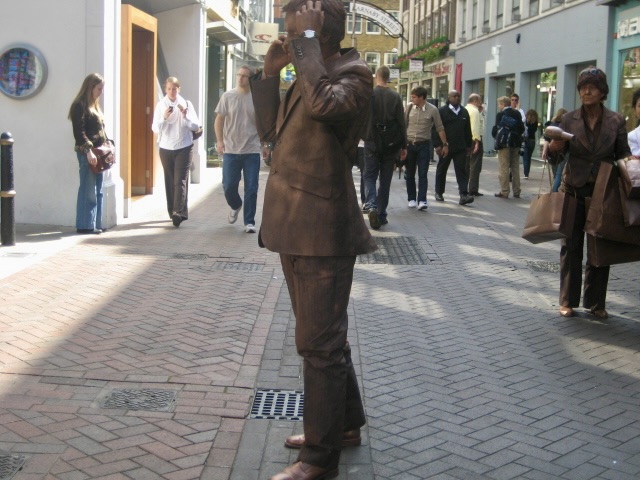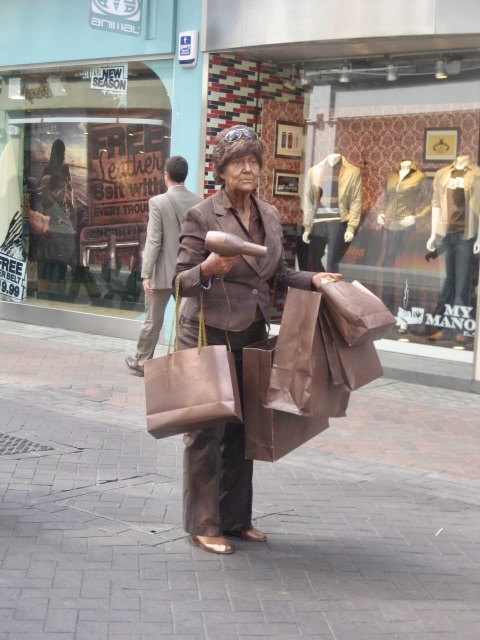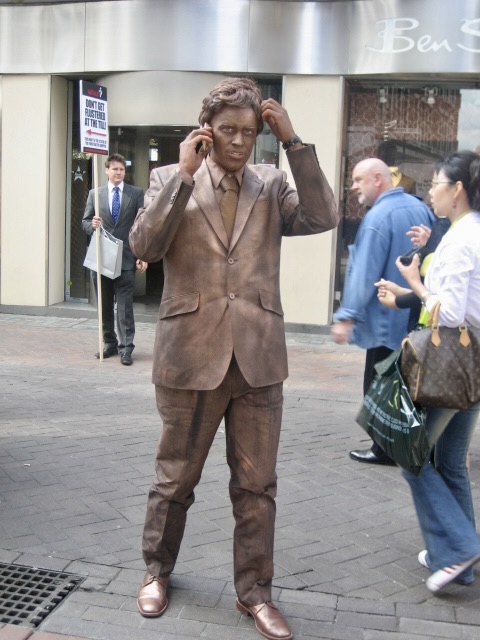 - 12 -
HARROD'S – London, England, I have to say it was my 2nd favorite store, for many reasons, the department store is a fun, it's luxury and the best thing I loved was not so much the shopping, but the food halls and it's restaurants, we had lunch then ice cream, the place is massive, you shop then eat, very similar to Nordstrom or Macy's.  Sad to say, I found nothing in the shopping are of interests, but this is a must experience, it's like having  a Zabar's Manhattan, NYC, a Ben&Jerry's and a Nordstrom and Bergdorf Goodman all in one store.  I loved it and wish could have bought all the goodies I saw, plus I loved their themed areas and all I could come back home is a little Harrod's bag and a few gifts we bought for friends and family.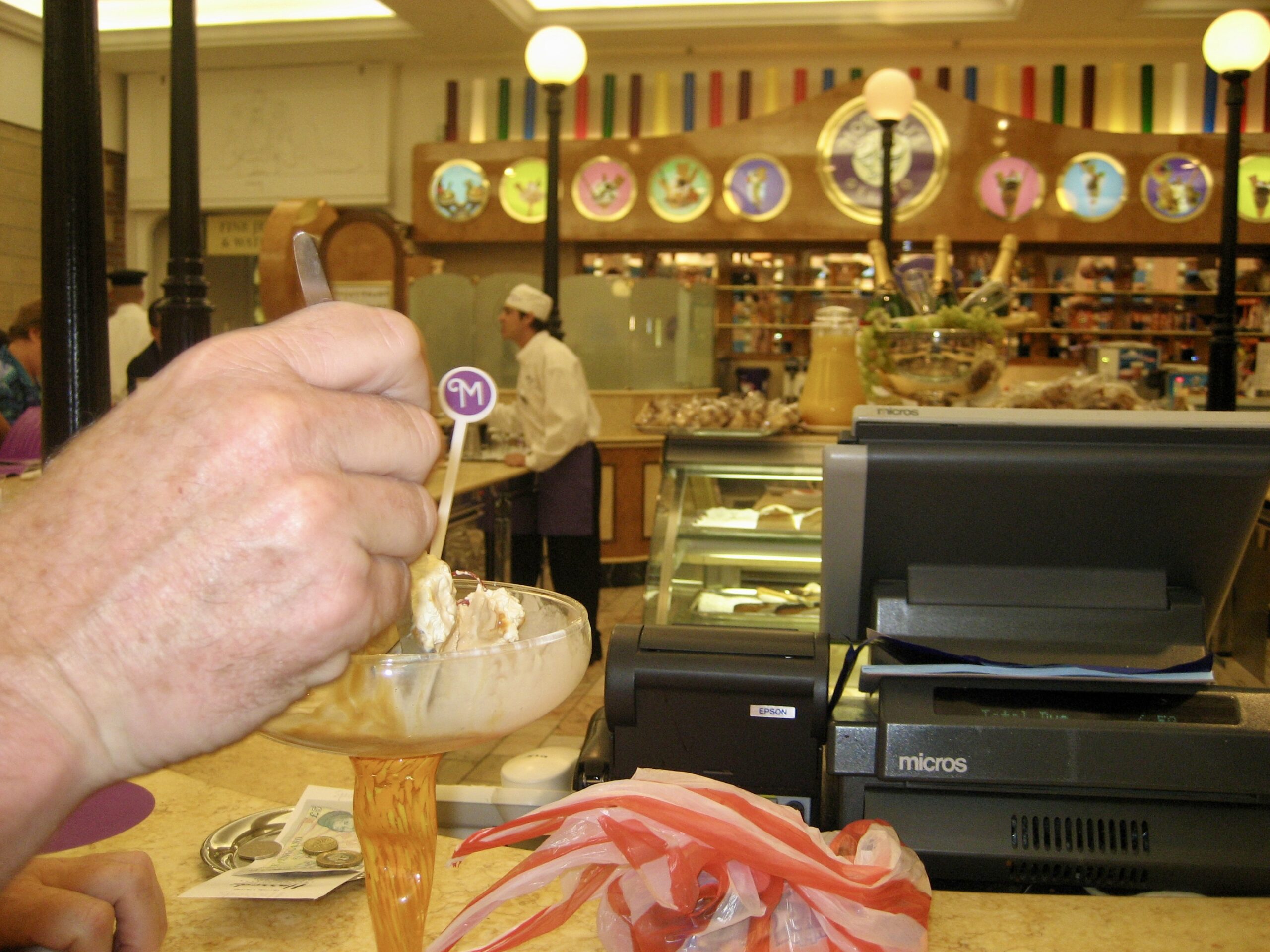 - 13 -
FISH & SHIP –  You can't visit England not have fish and chips, it's a real deal local dish.  It's potato chips or fires with a piece of chip on top, the sauce is simple, vinegar and that's all to it.  We visited a well know restaurant a few blocks walking distance from our hotel and it was a very well known spot, we had to wait, because it was crowded.  I find it very tasty. 
- 14 -
MAIDA VALE – London, England, if you want to stay in West London and get a local residential vibe, you should visit this quaint little area, it's very clean, beautiful, walkable and admire the beautiful Victorian homes surrounded by beautiful tree lines.   Most of the times, we would walk around and explore other neighborhoods in search good pubs to dine in.   The pictures don't do the area justice.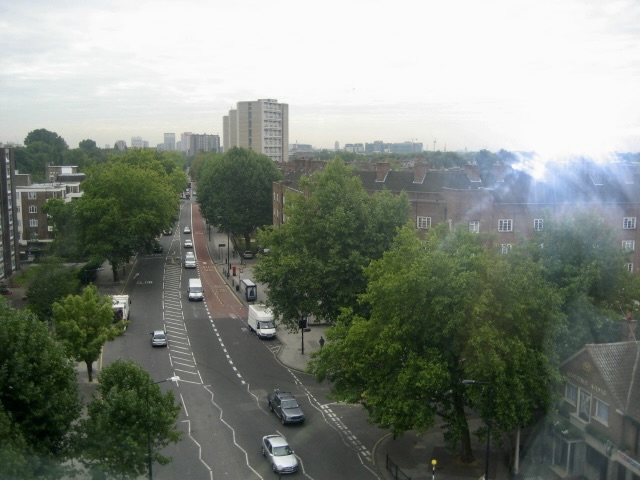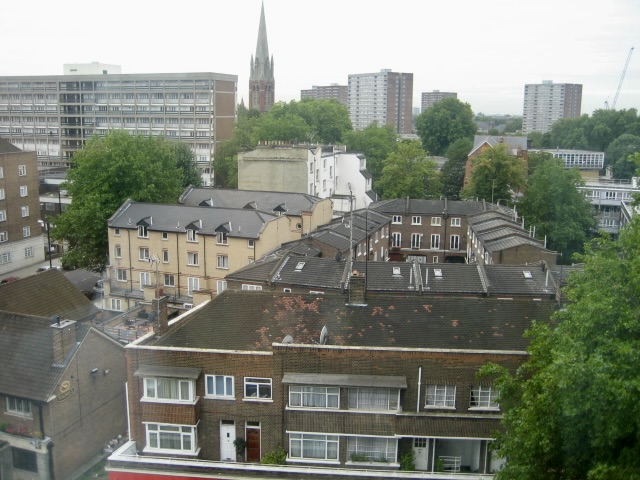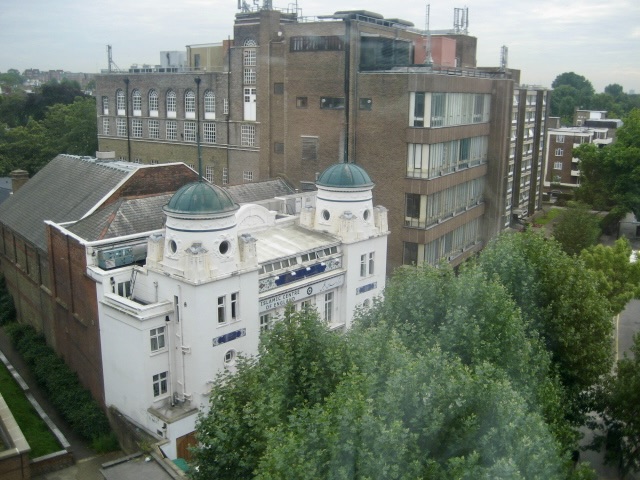 - 15 -
TRAFALGAR SQUARE  –  London, England.  An outdoor area with a beautiful fountain and overside monuments, a great place to make fountain wishes, observe people and have a sit down for relaxing.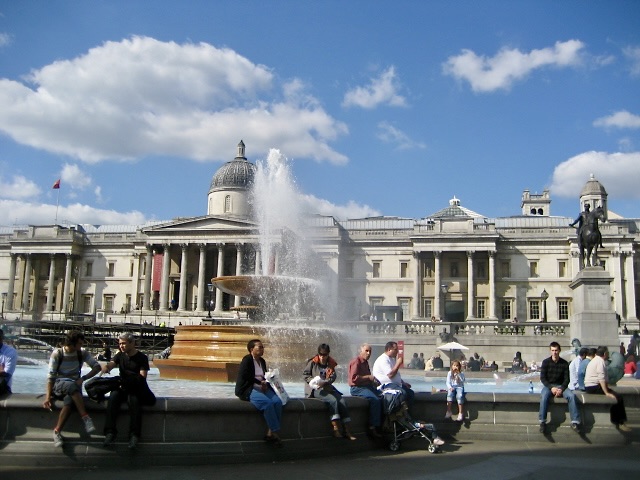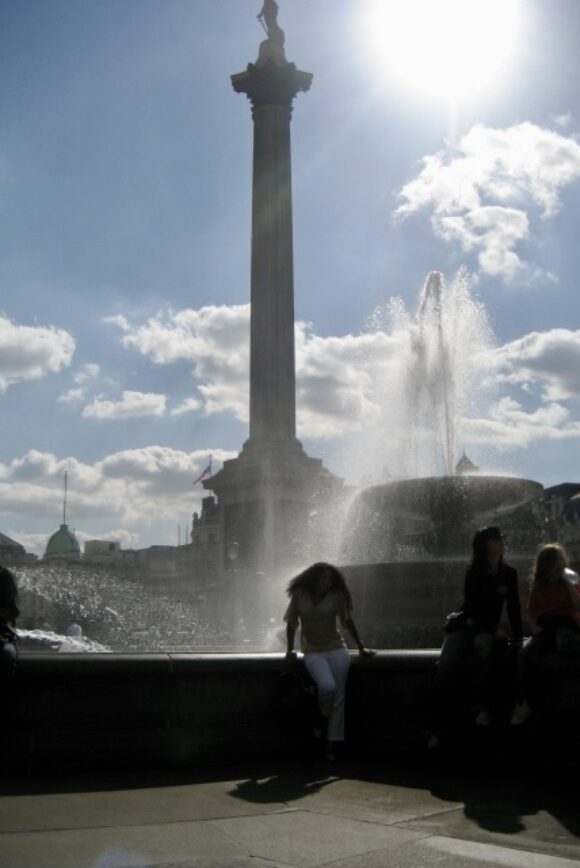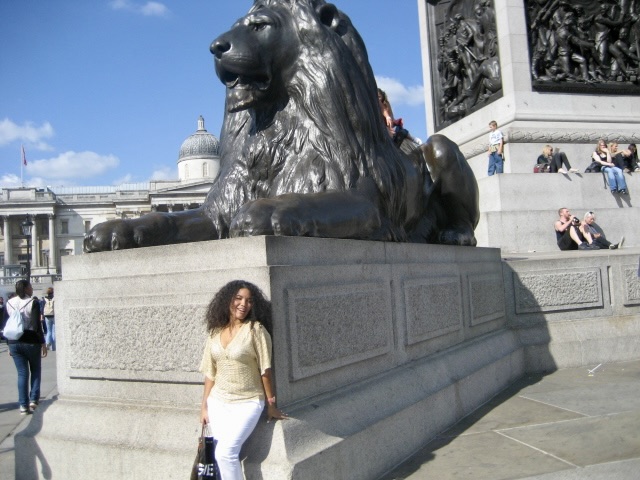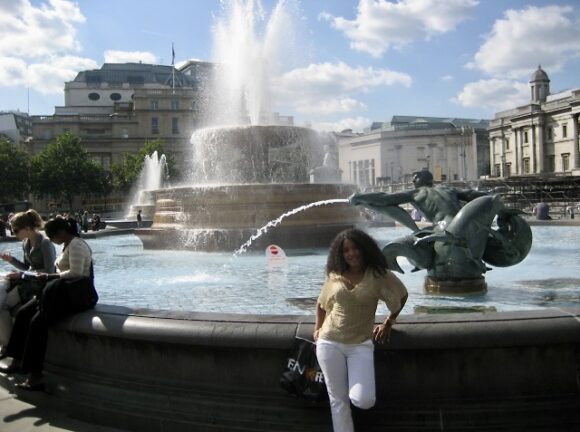 - 16 -
PUB LIFE – For those who enjoy beer and alcoholic beverages, a pub is the local scene, they open as early as 10am and this was a culture shock for me because I don't consume alcohol.   But, for those that do, England is a heaven.  I simply can never forget just how weird it seemed to me, to see people in their work attires standing outside at 9:30am, in crowds of 3 or 4 by the way, drinking beer.   For me, this was absolutely bonkers, but I soon figured out, it's the local culture.  
- 17 -
CAB RIDE – This is an honorable job and service, plus the cabs are super cute an the drivers are super friendly and knowledgeable.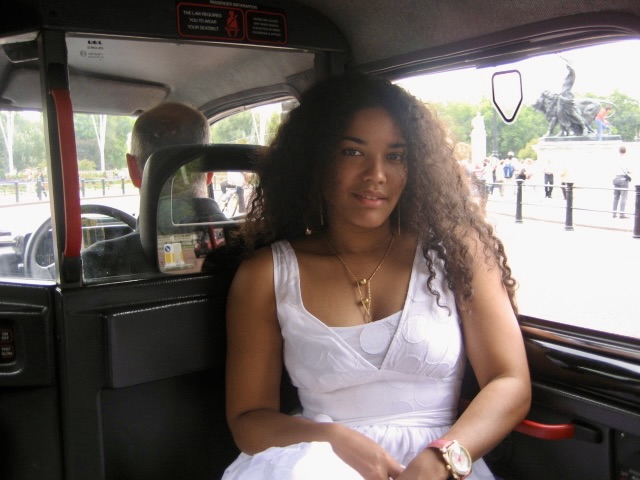 - 18 -
HYDE PARK – This is the last speakers corner standing.  Speakers corner is where people go to public speak about any issues.  We went on a Sunday, and saw many groups of people trying to convince about religions, politic and even heard scientific stuff.  It got very crowed very fast.  Some topics were a bit out there, but this place serves it purpose, it is overly with hours and structure.   I shot a video that is lost somewhere.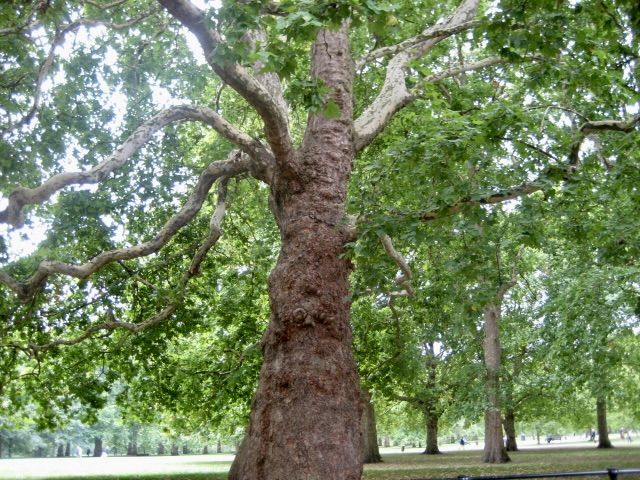 - 19 -
COVENT GARDEN MARKET – Located at West End, London, England, United Kingdom, fun shops, cafes, cobblestone, expect some outdoor entertainment and a great place to simply walk around and relax.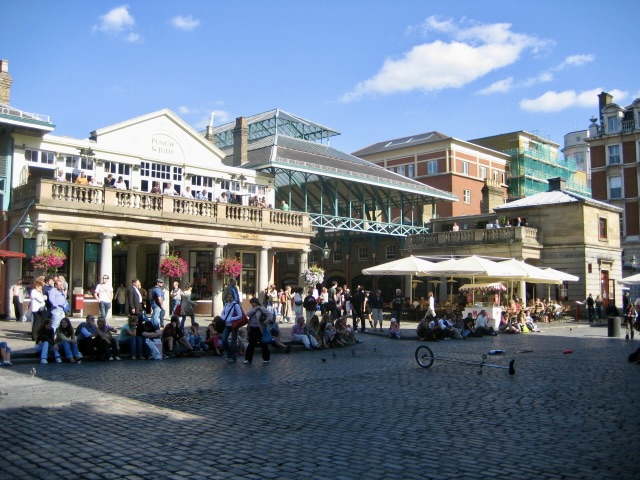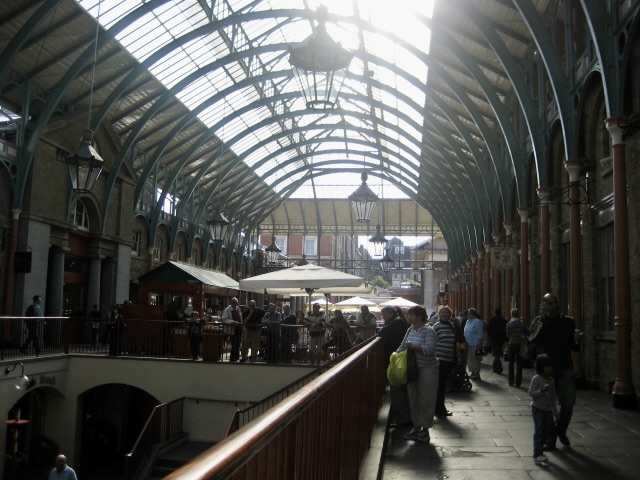 - 20 -
PALACE OF WESTMINSTER – A NUESCO WORLD HERITAGE SITE – A Victorian Gothic architectural beauty where parliament, House of Lords and House of Commons of United Kingtom have meetings.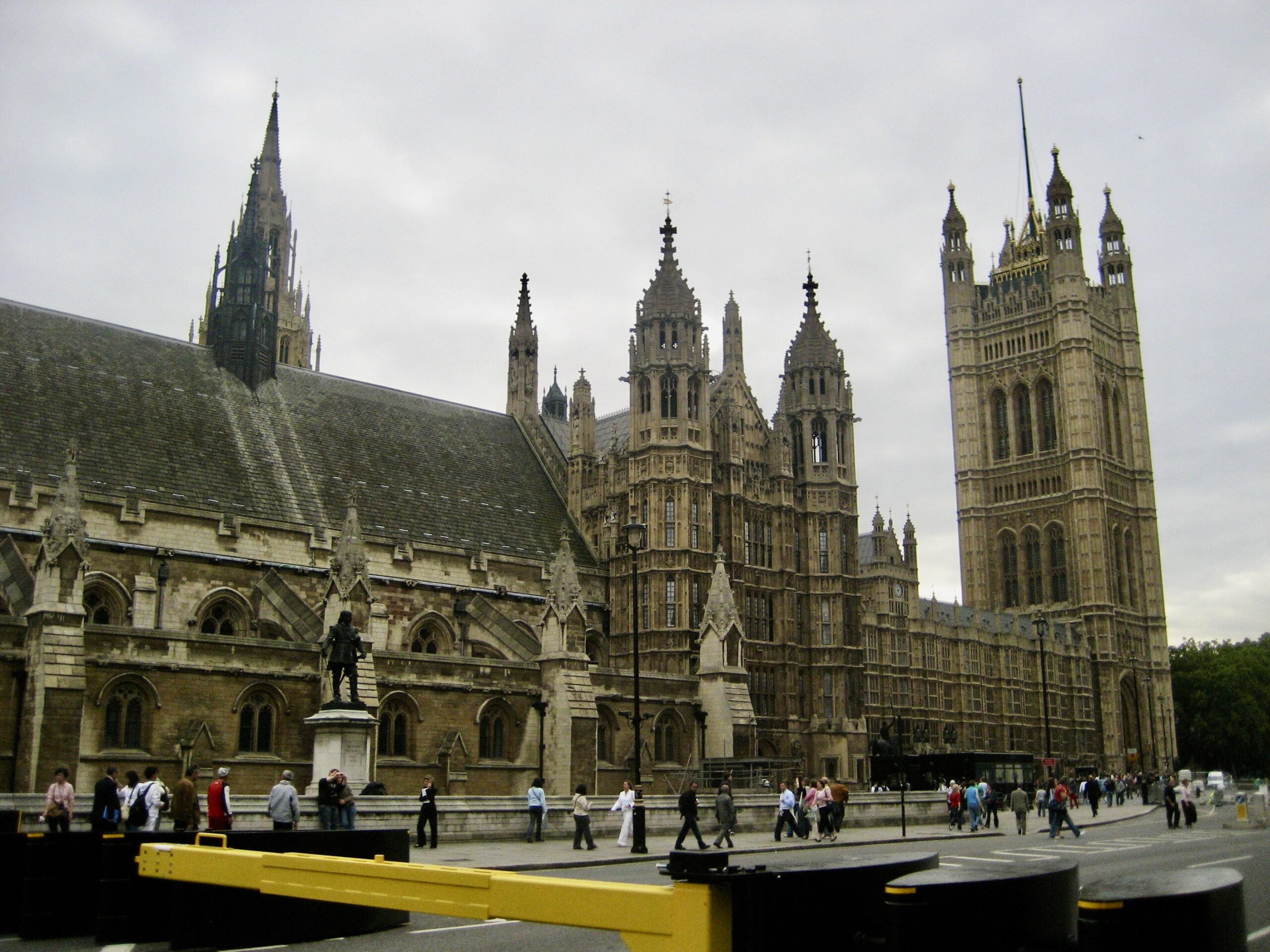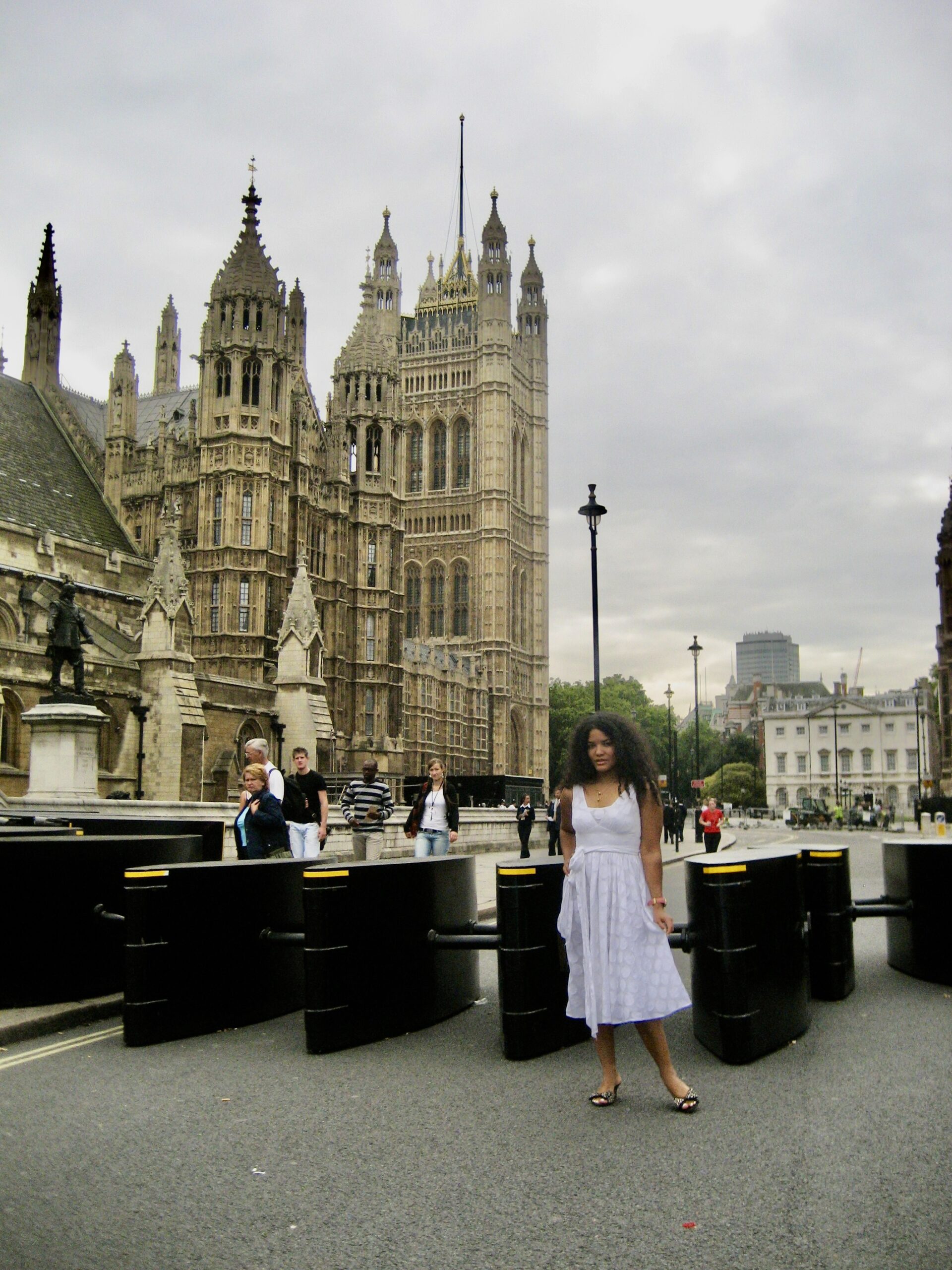 - 21 -
SPEAKERS CORNER –  Located in Hyde Park, London, England, UK.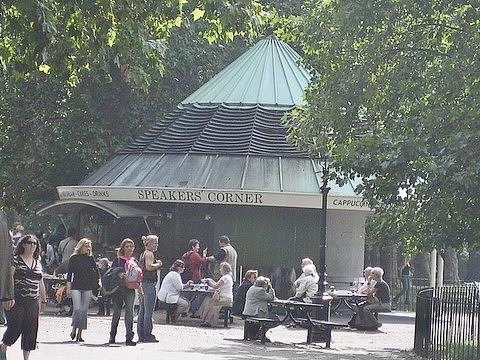 - 22 -
WOODBERRY DOWN –  A neighborhood in London,  about  45 minutes north of city of London, England.  It was a middle class area, known for it's wetlands and views the palace.   An area that is become very popular for it's new residences and new buildings.   The neighborhood is growing, a good place outside the city that feels more of a quaint community, a very quiet place in the residential areas.  When I went the neighborhood was quiet you can hear a pin drop, but I am sure with all the modern updates, it's becoming more city like.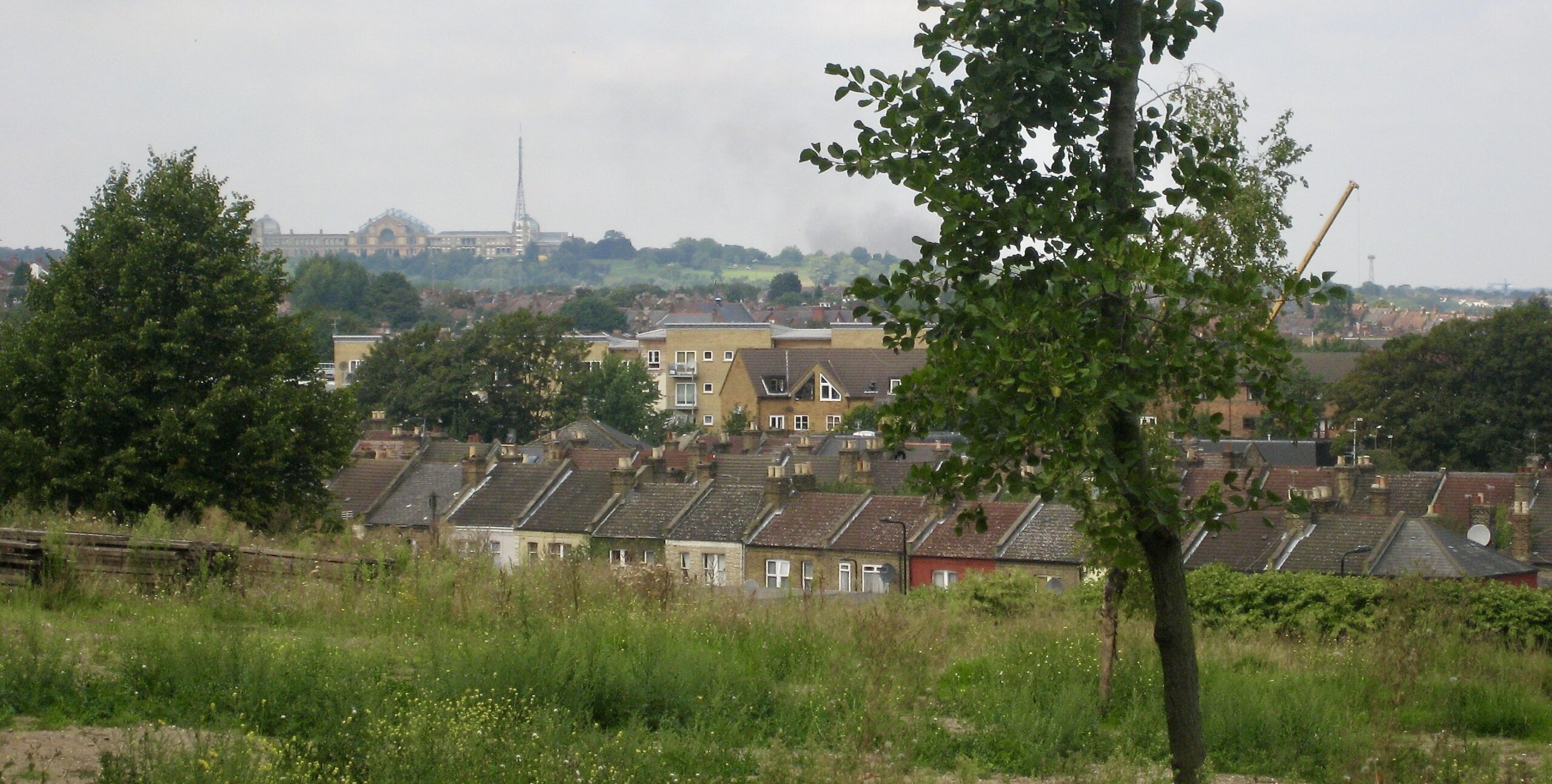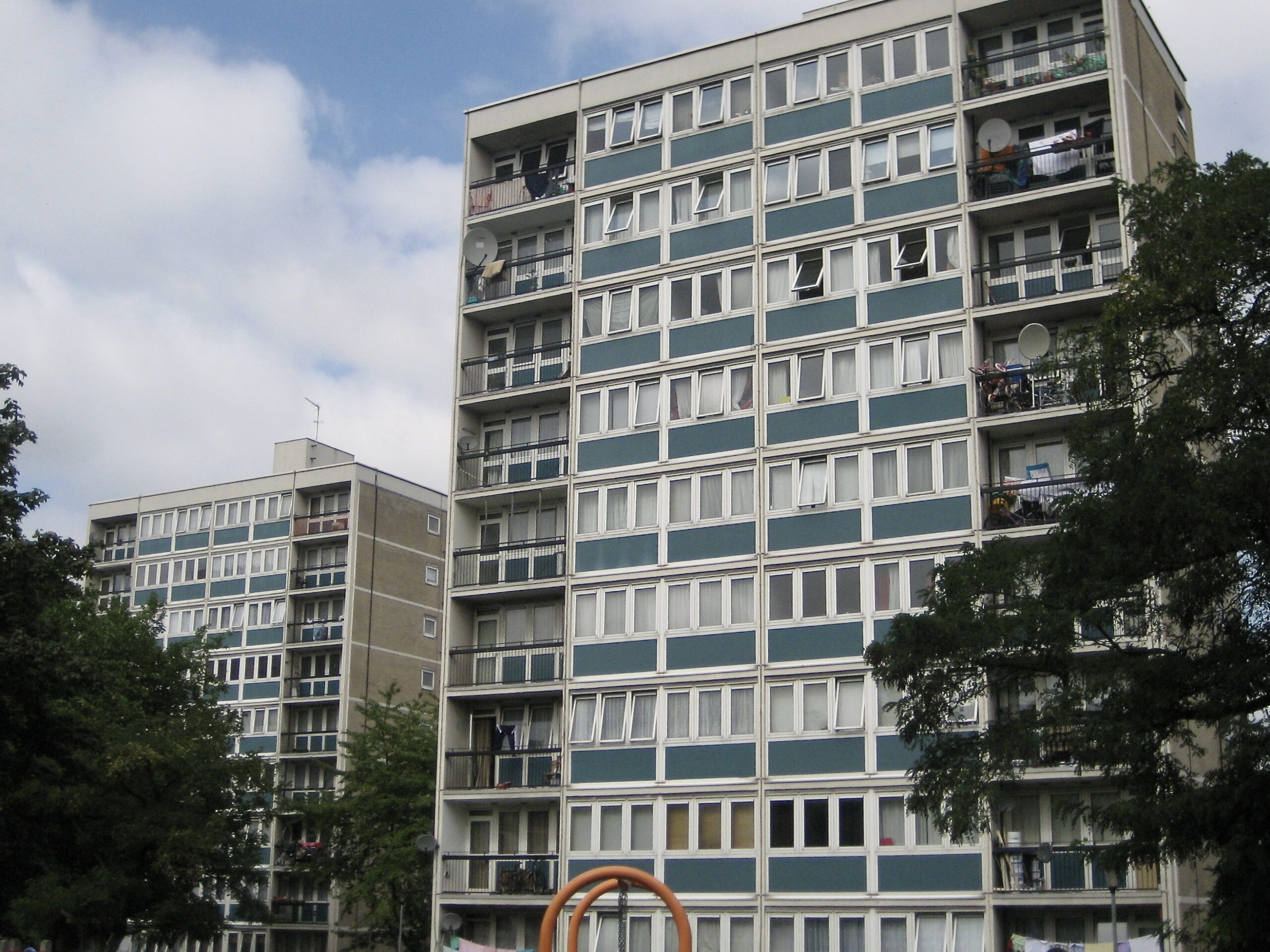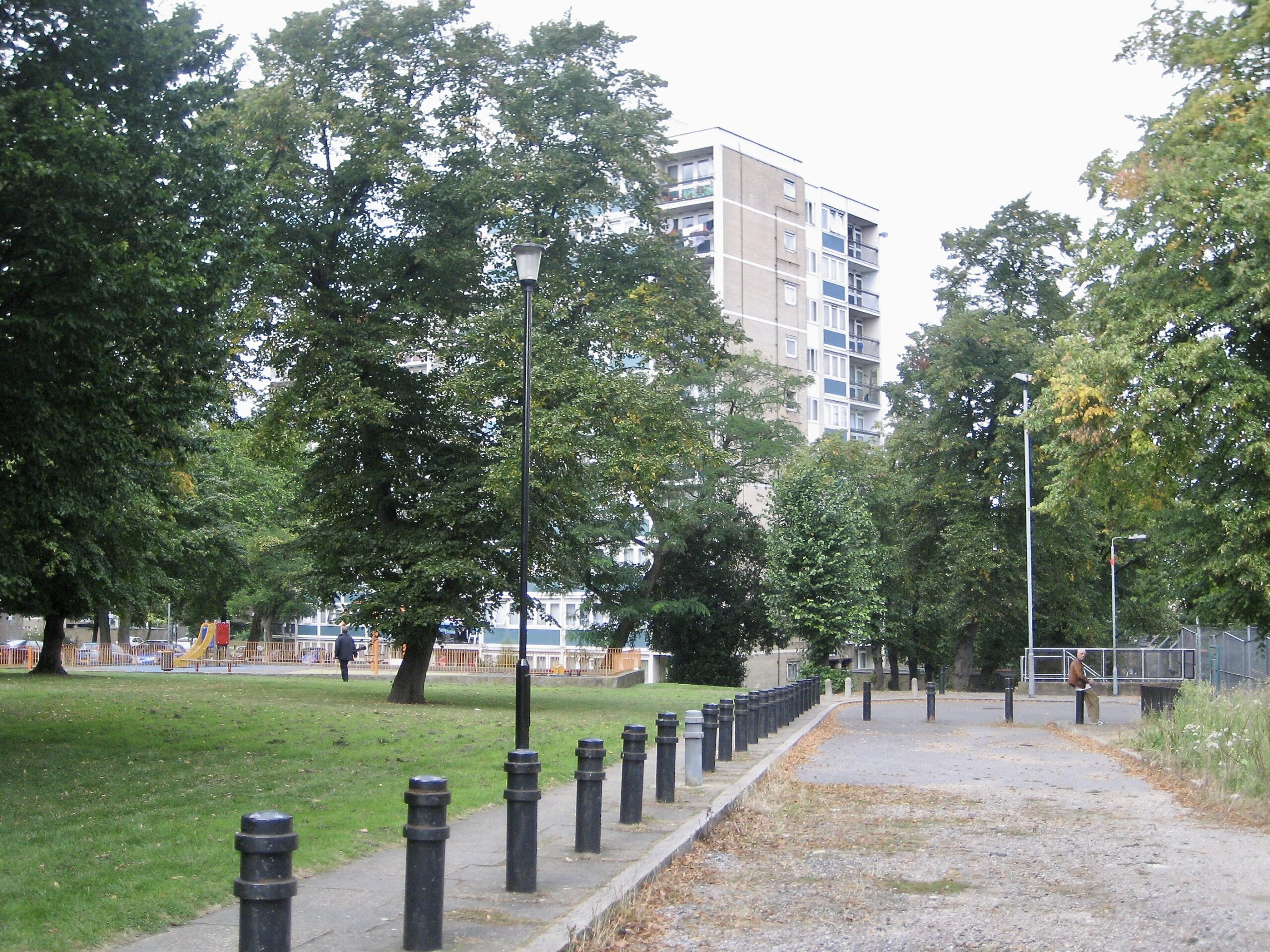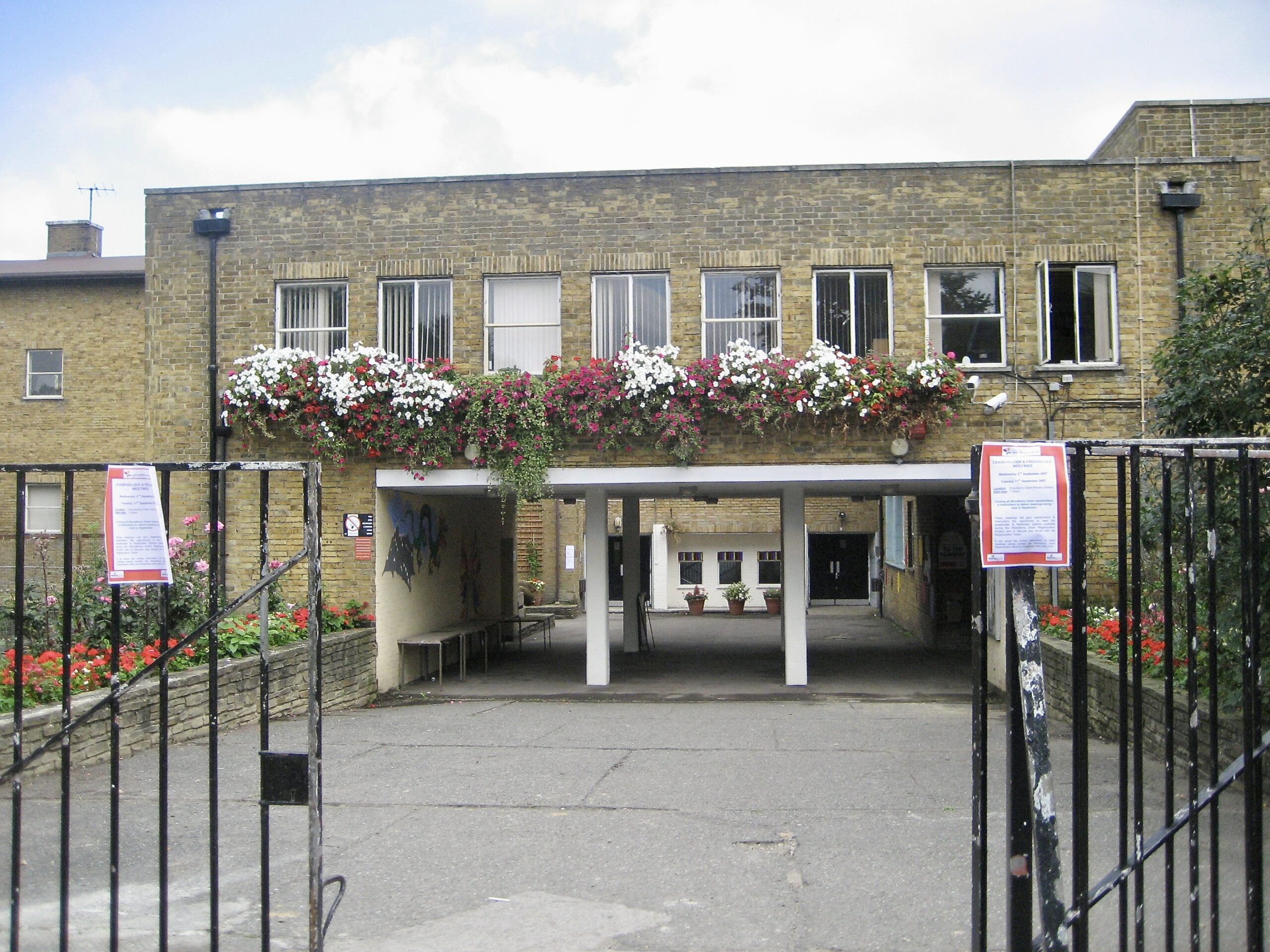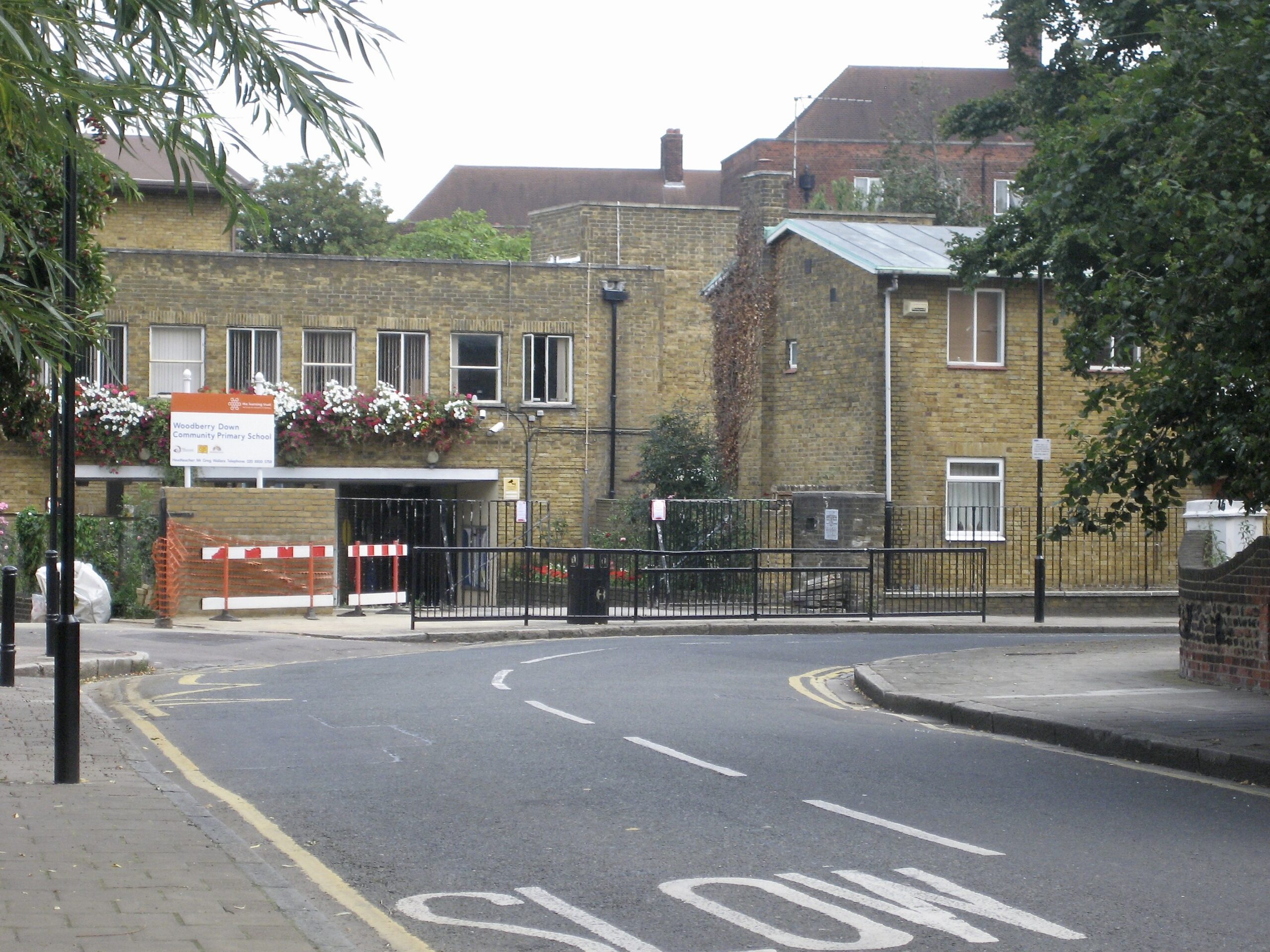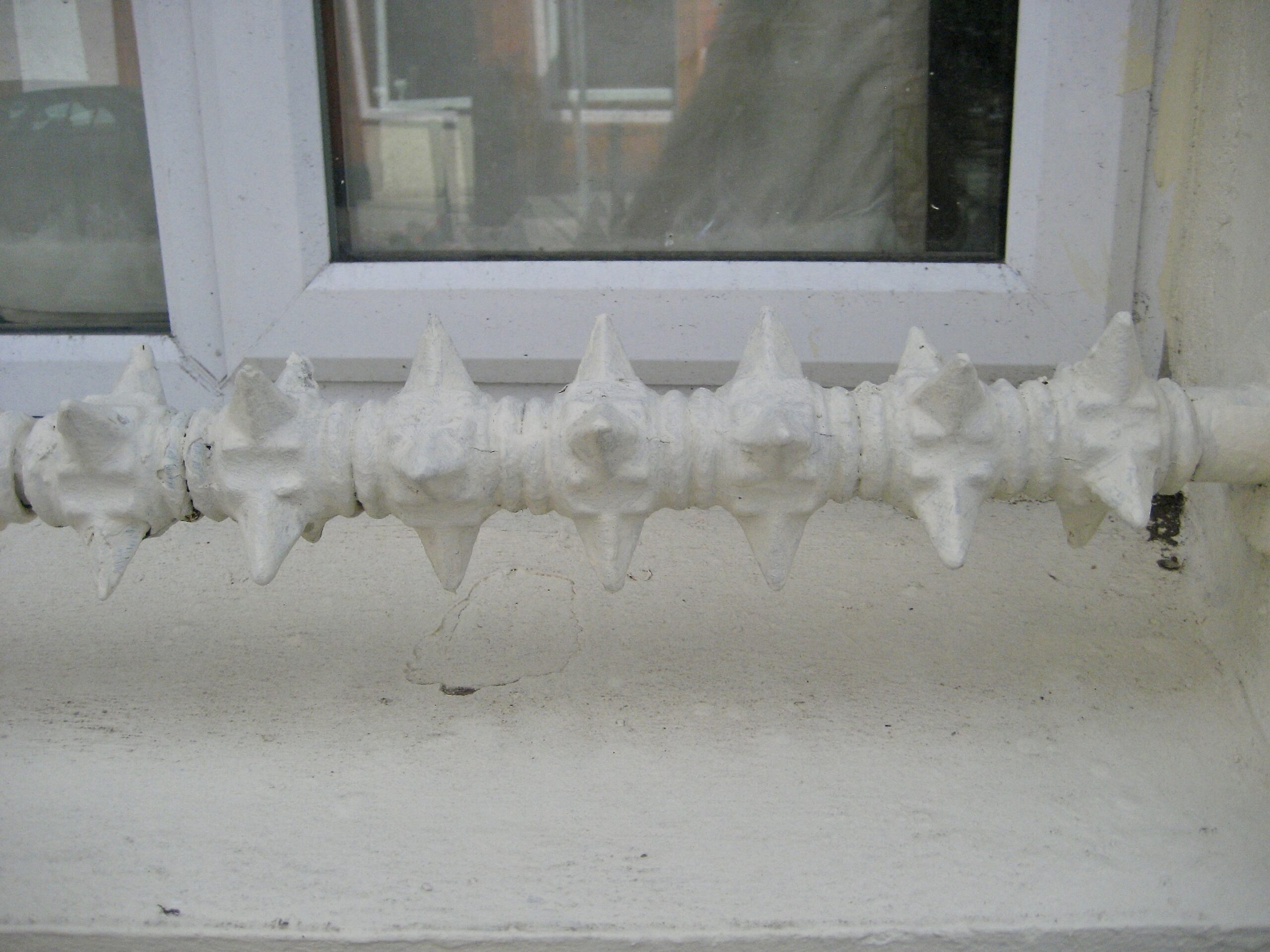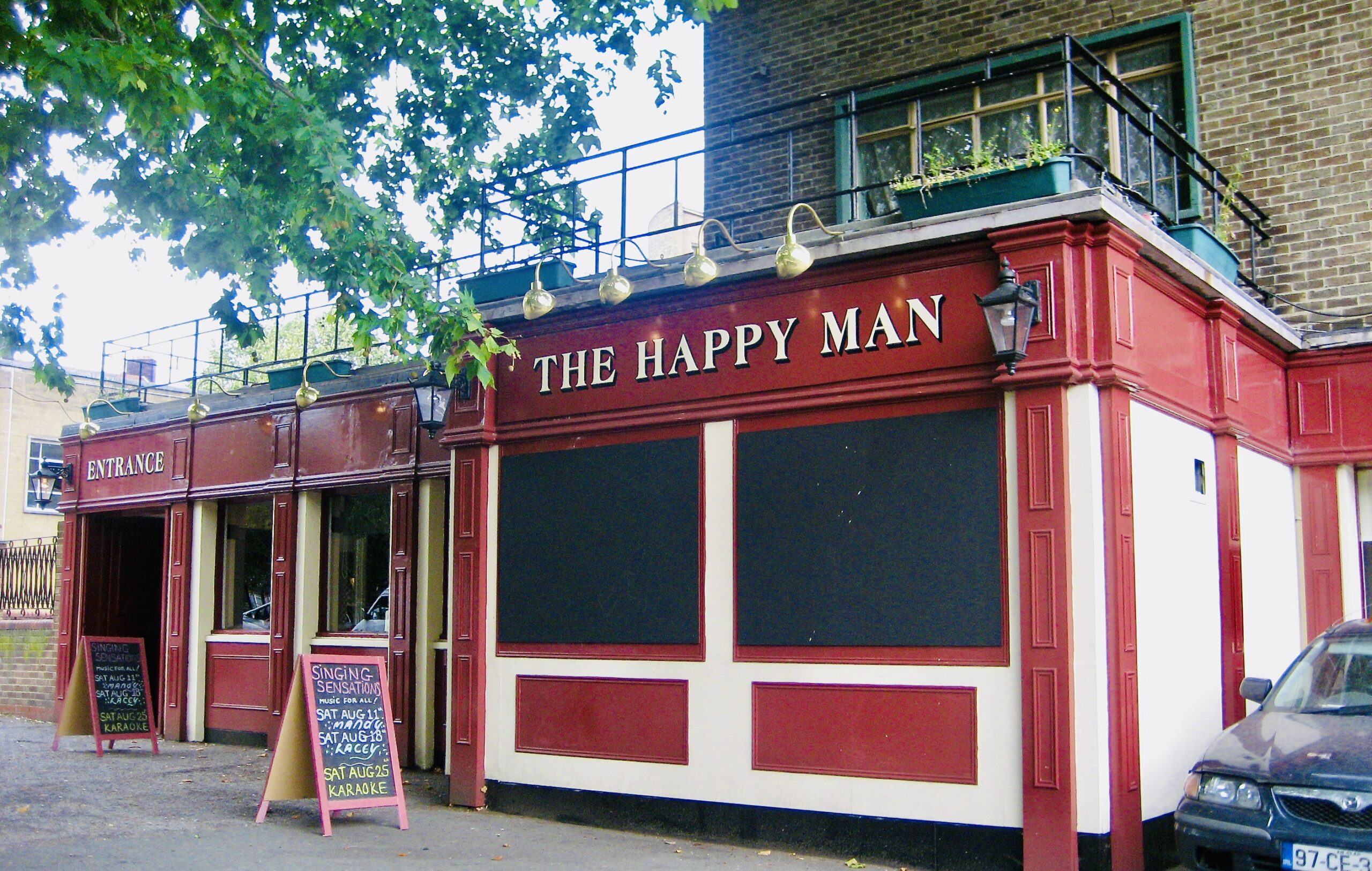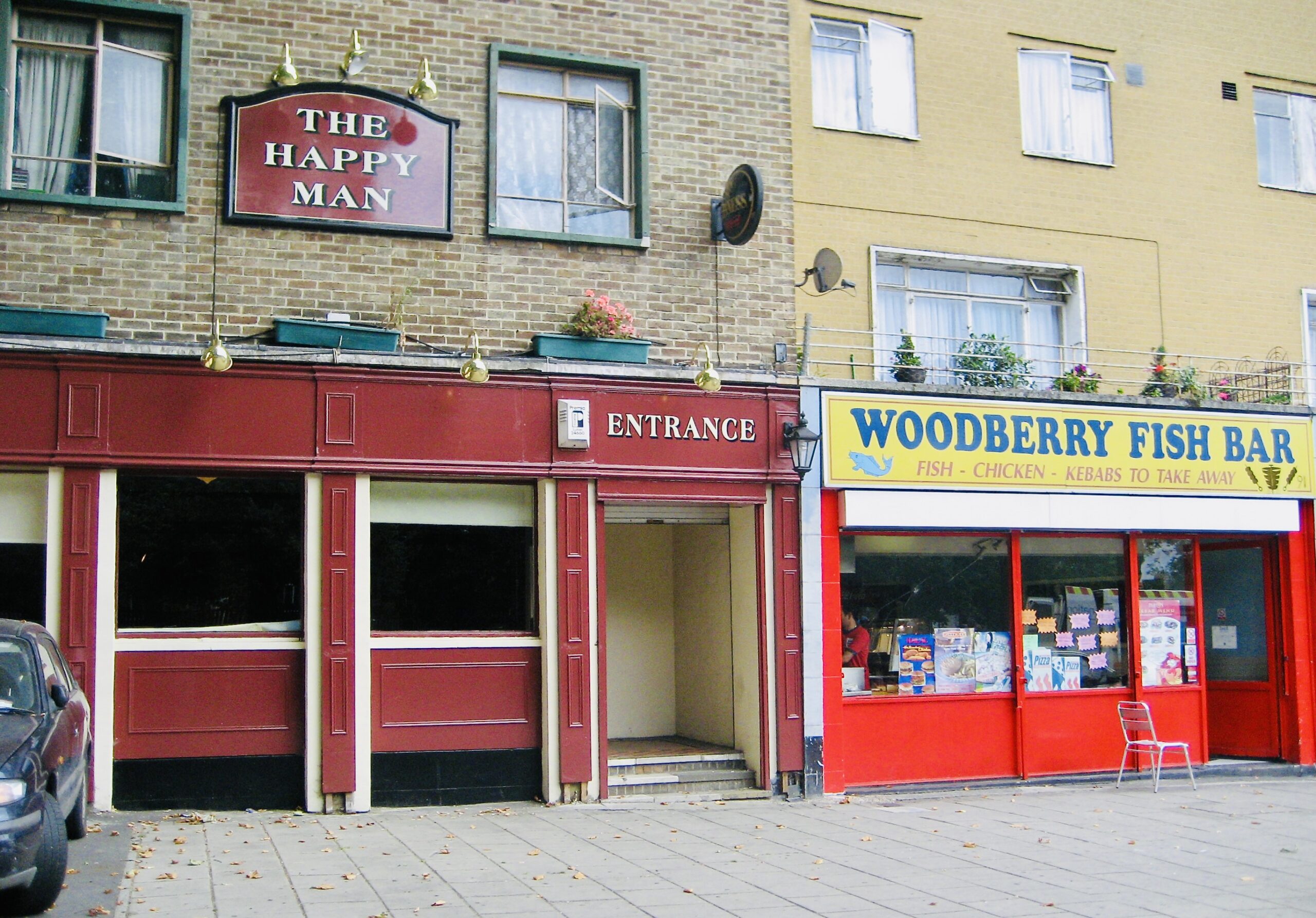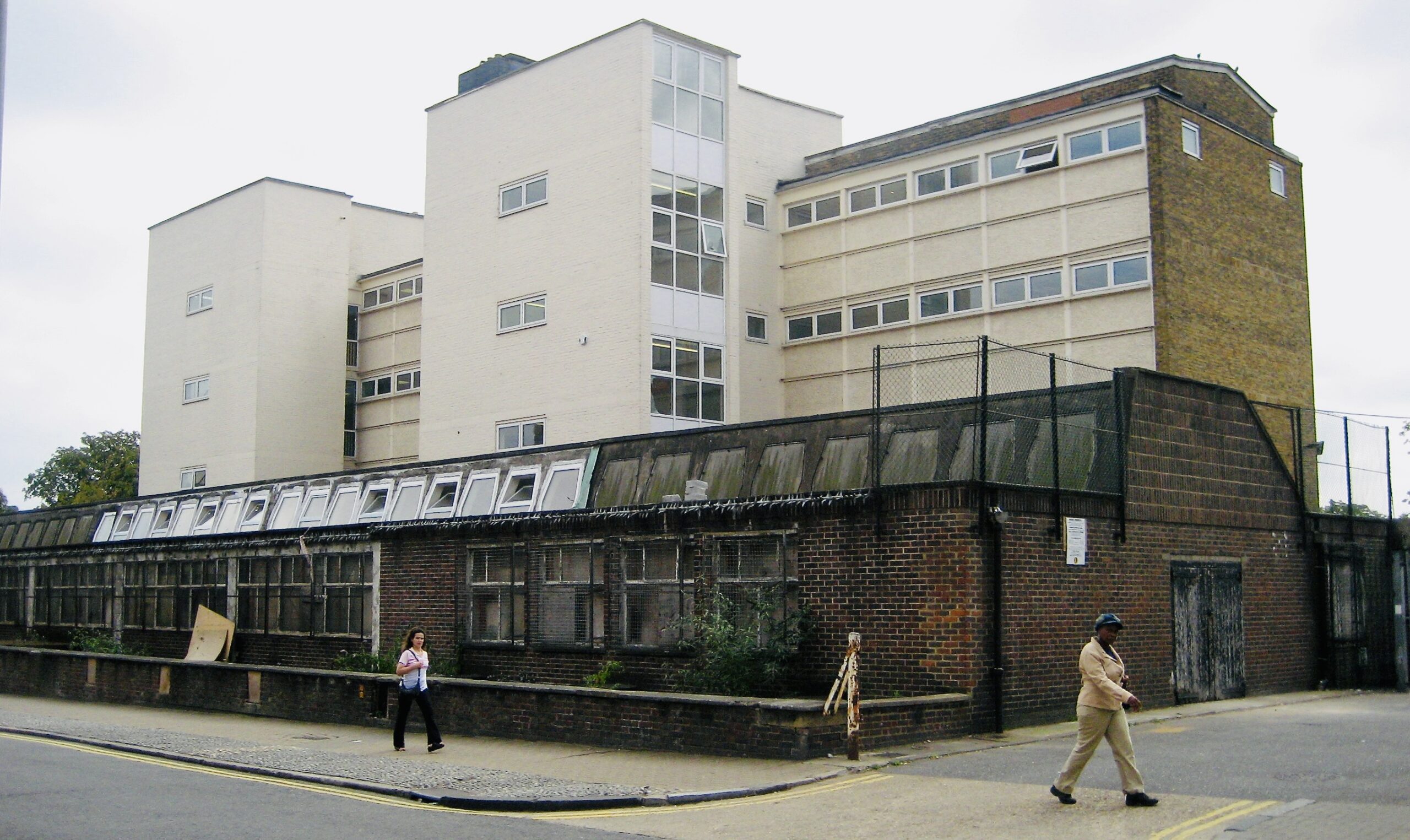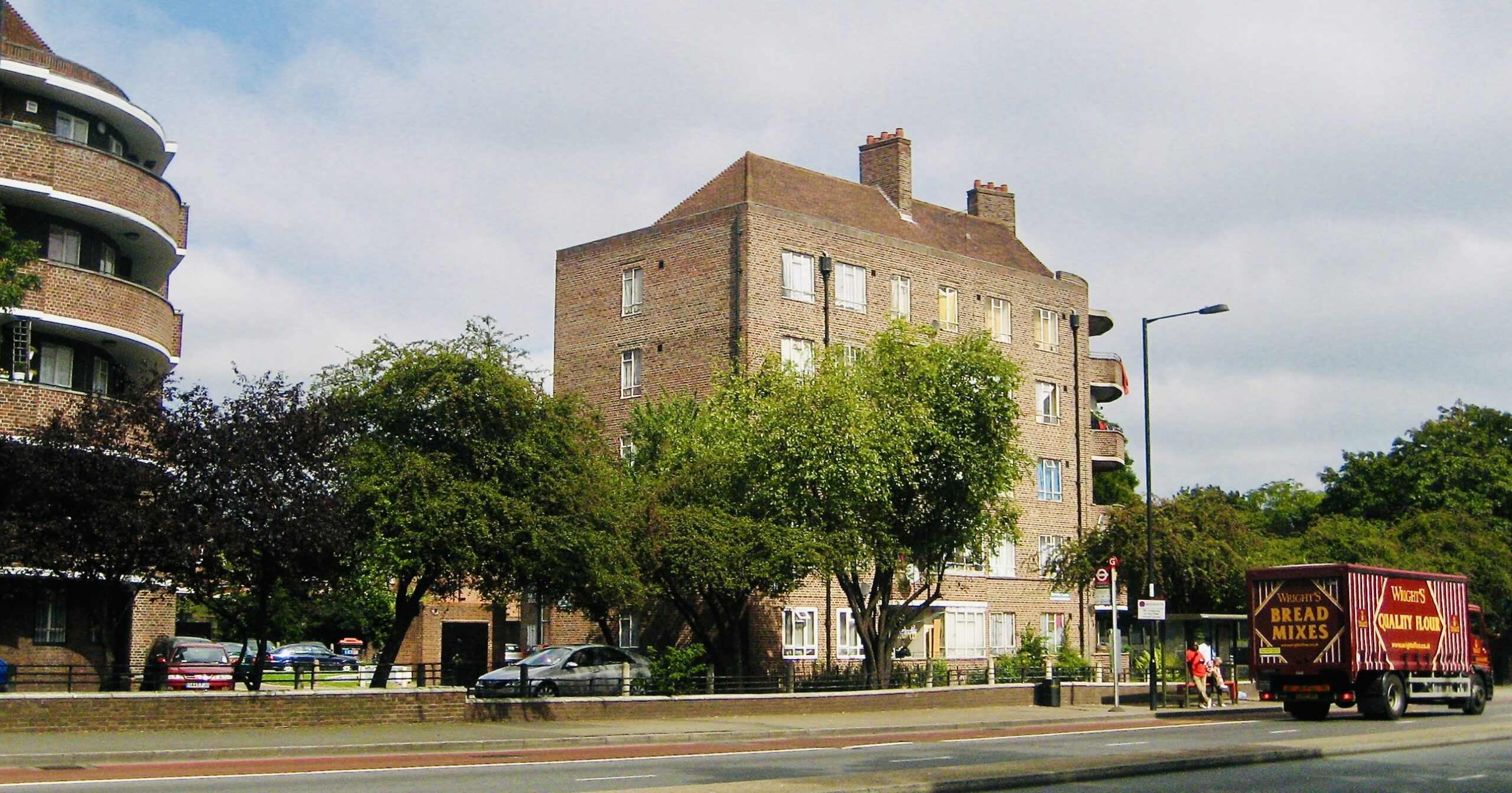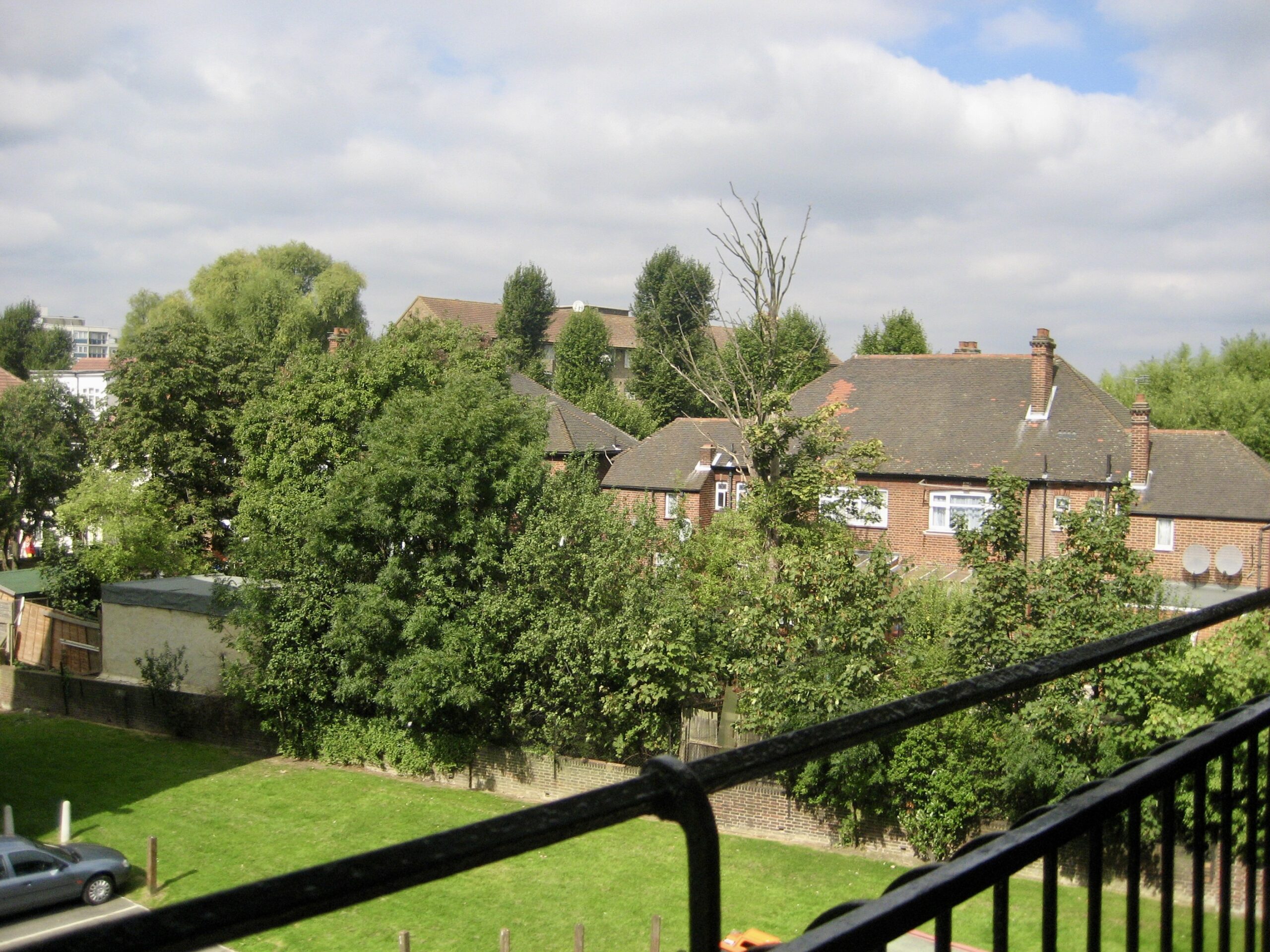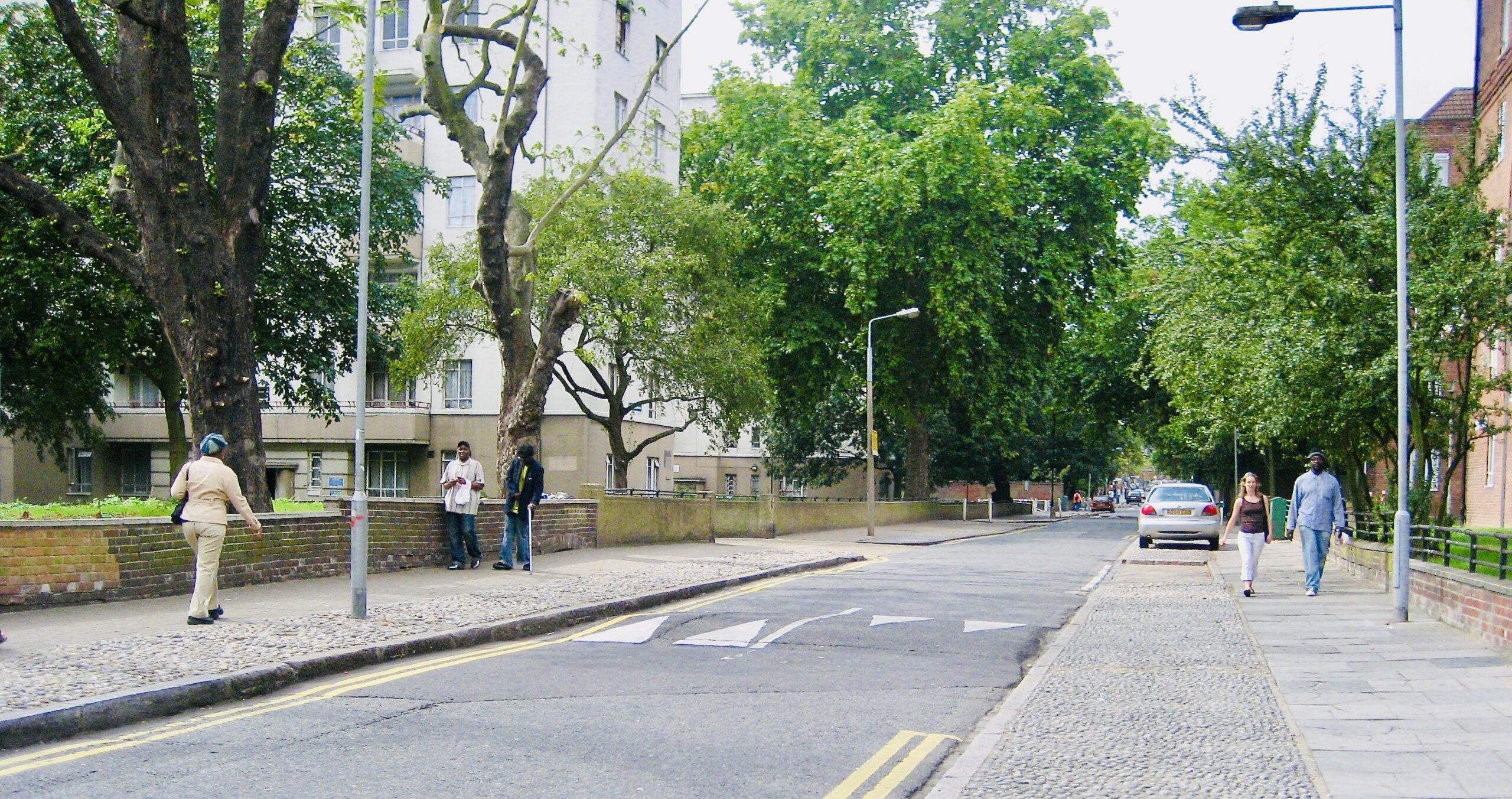 - EXTRA PHOTOS OF LONDON -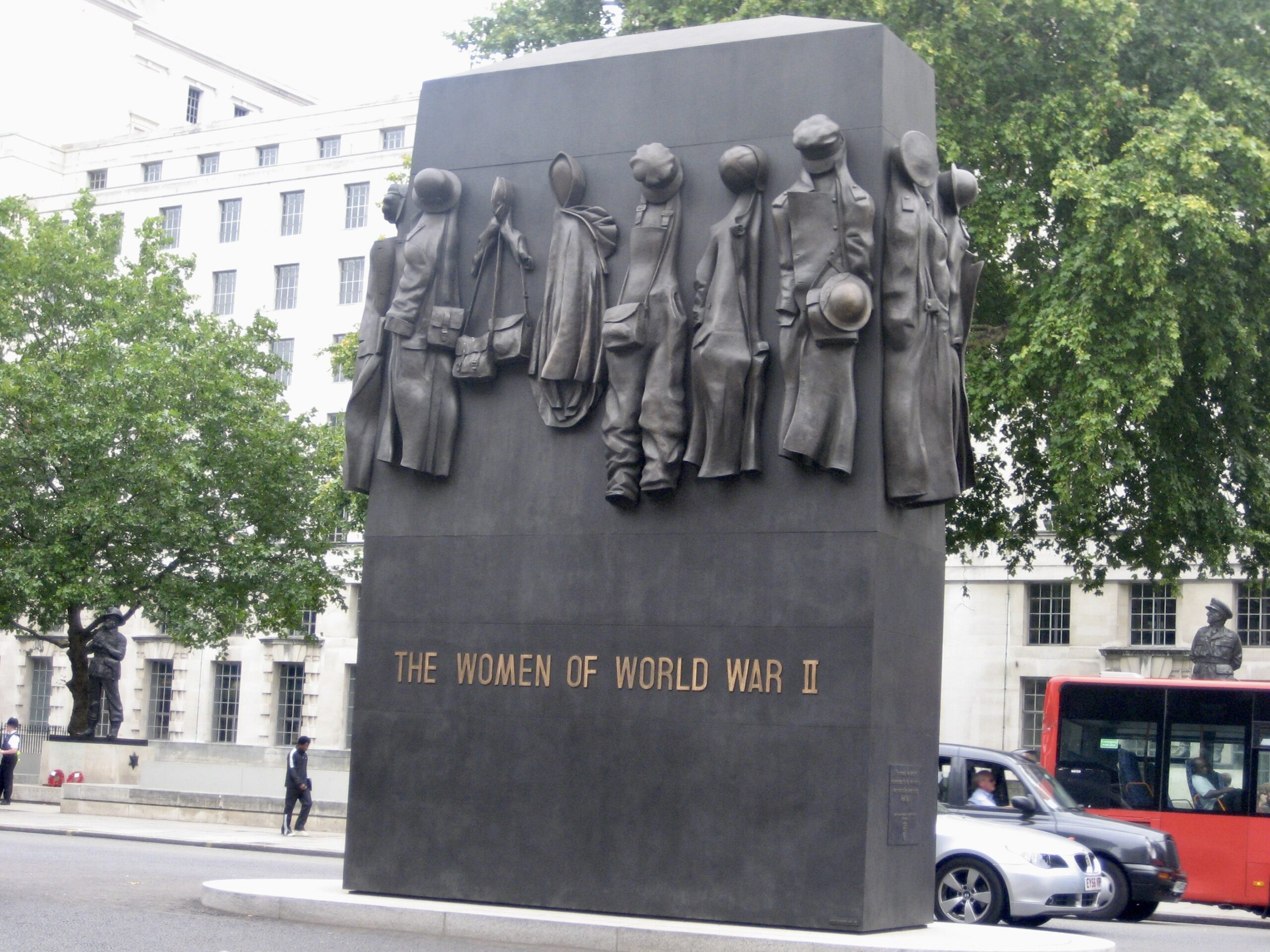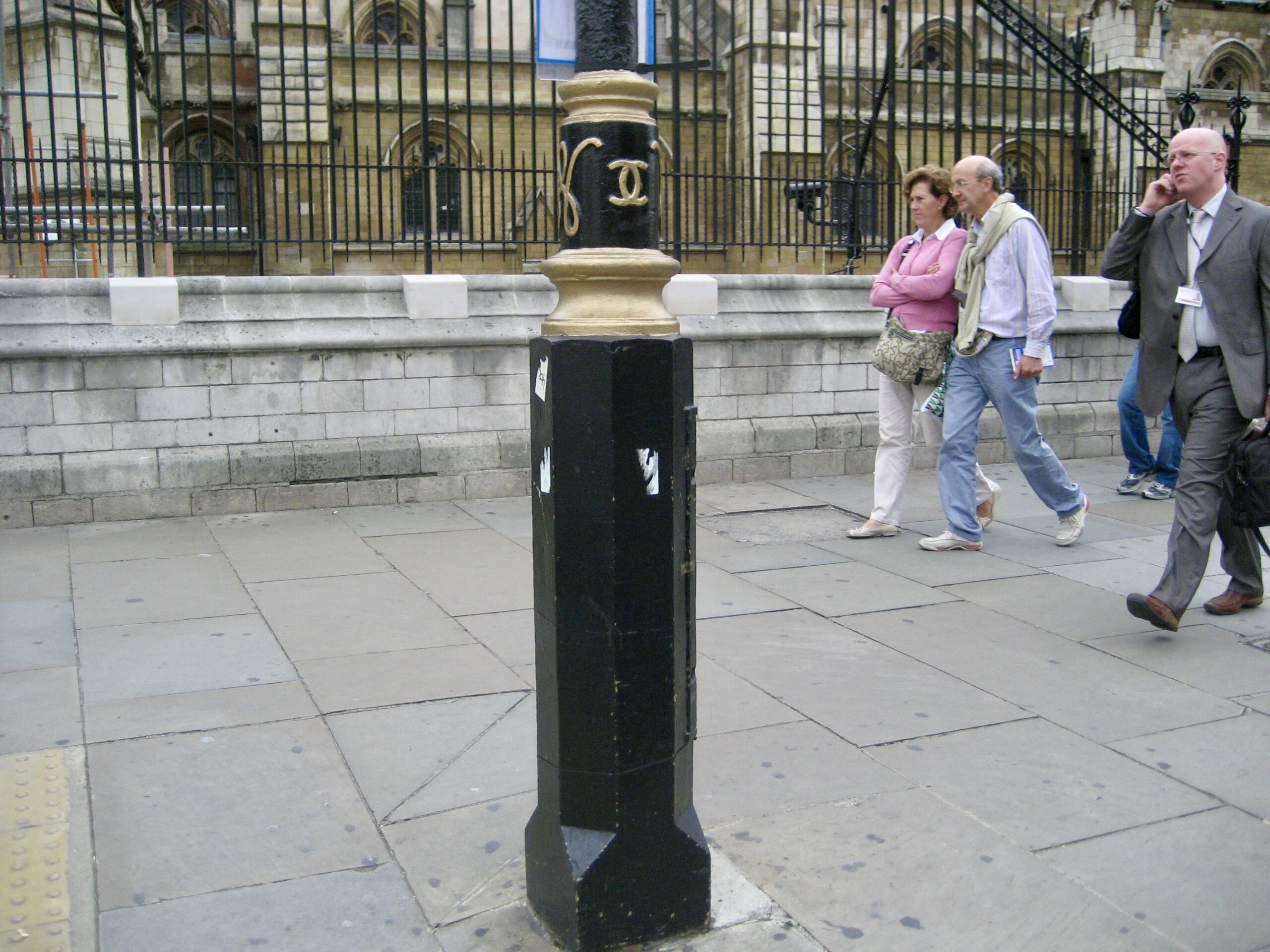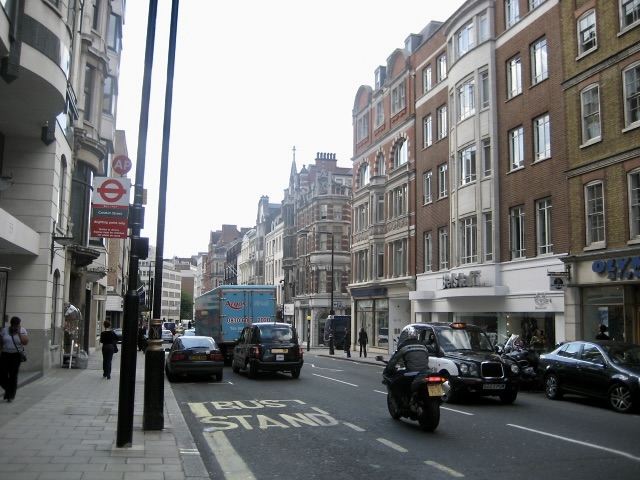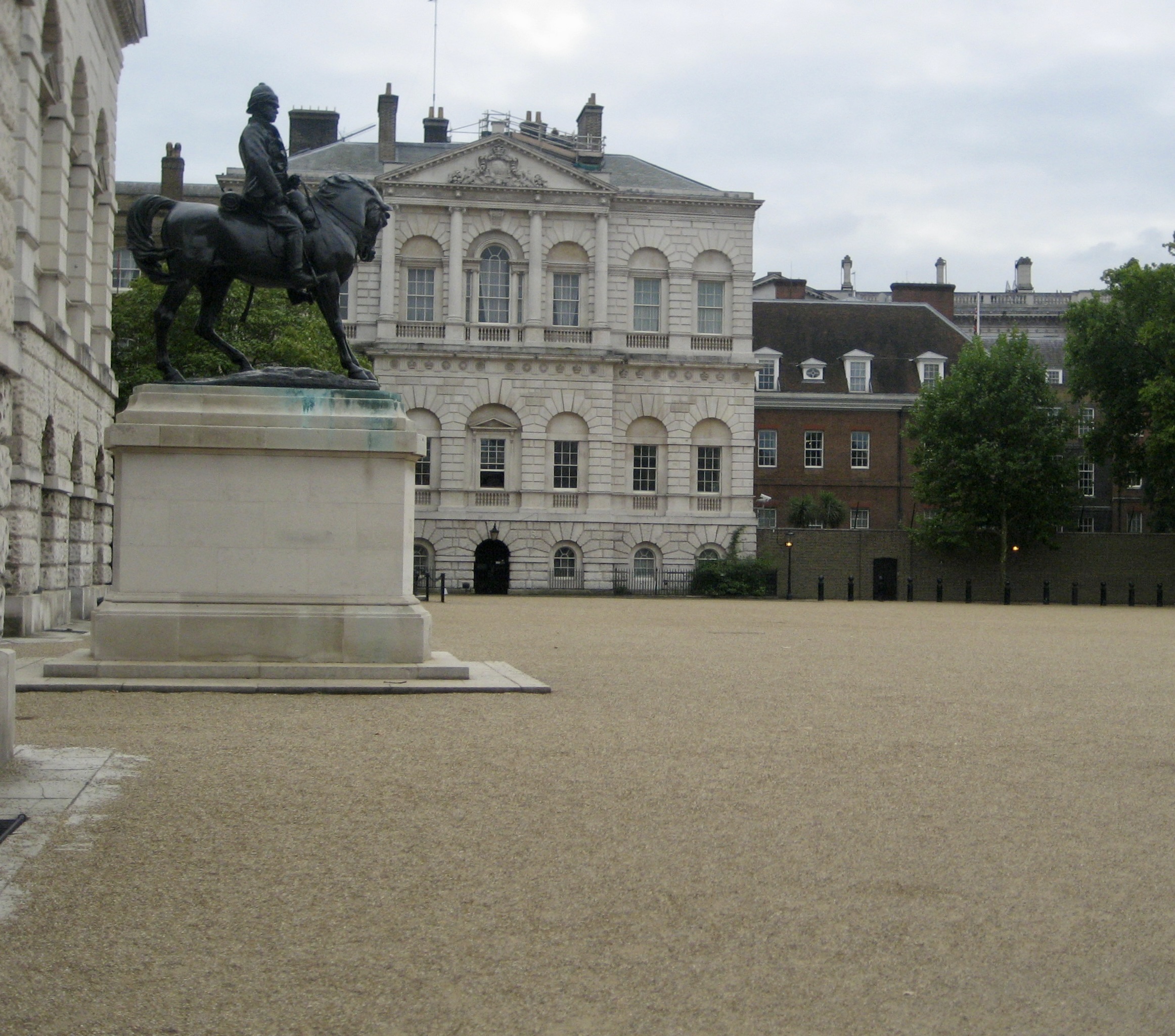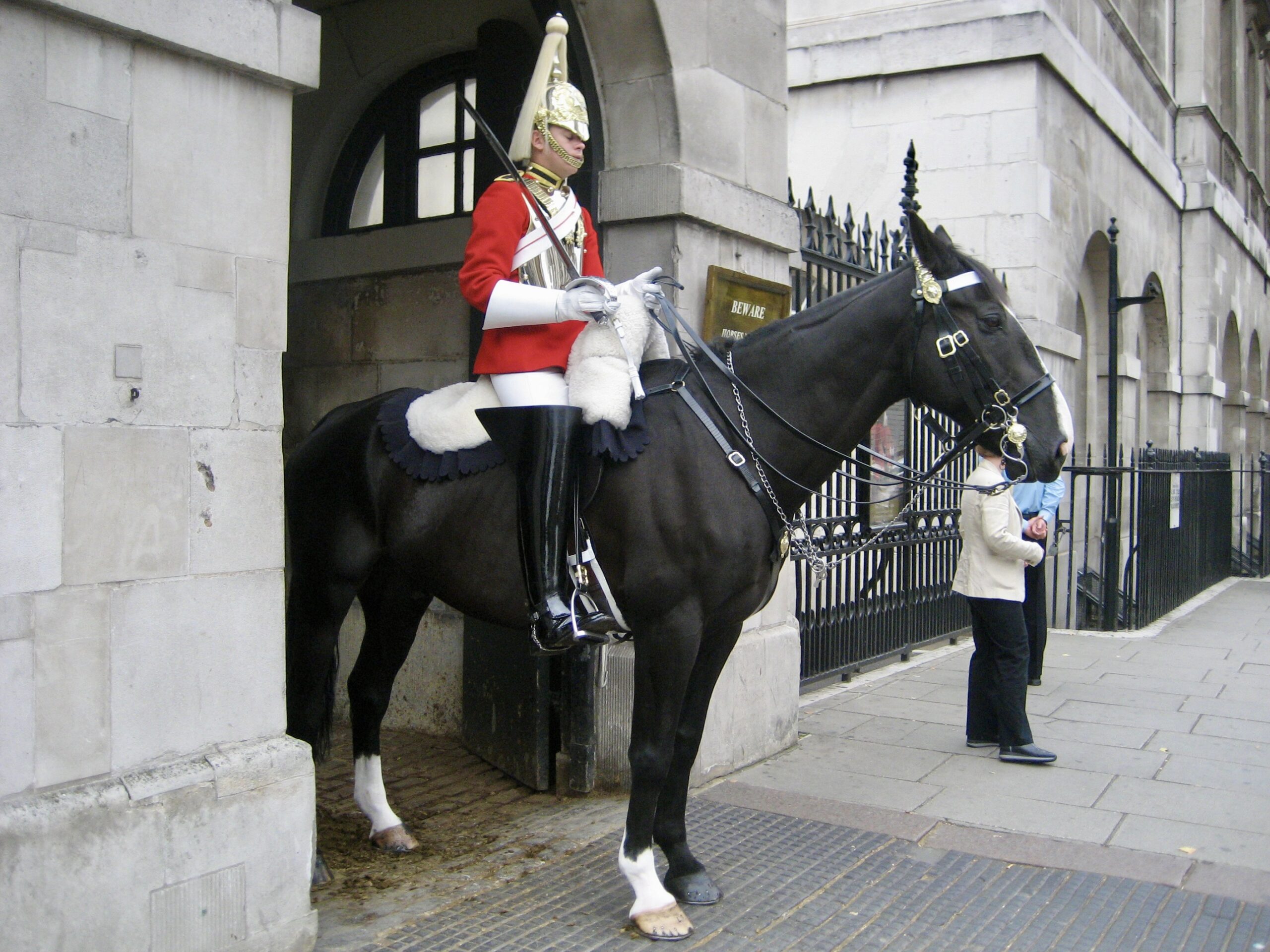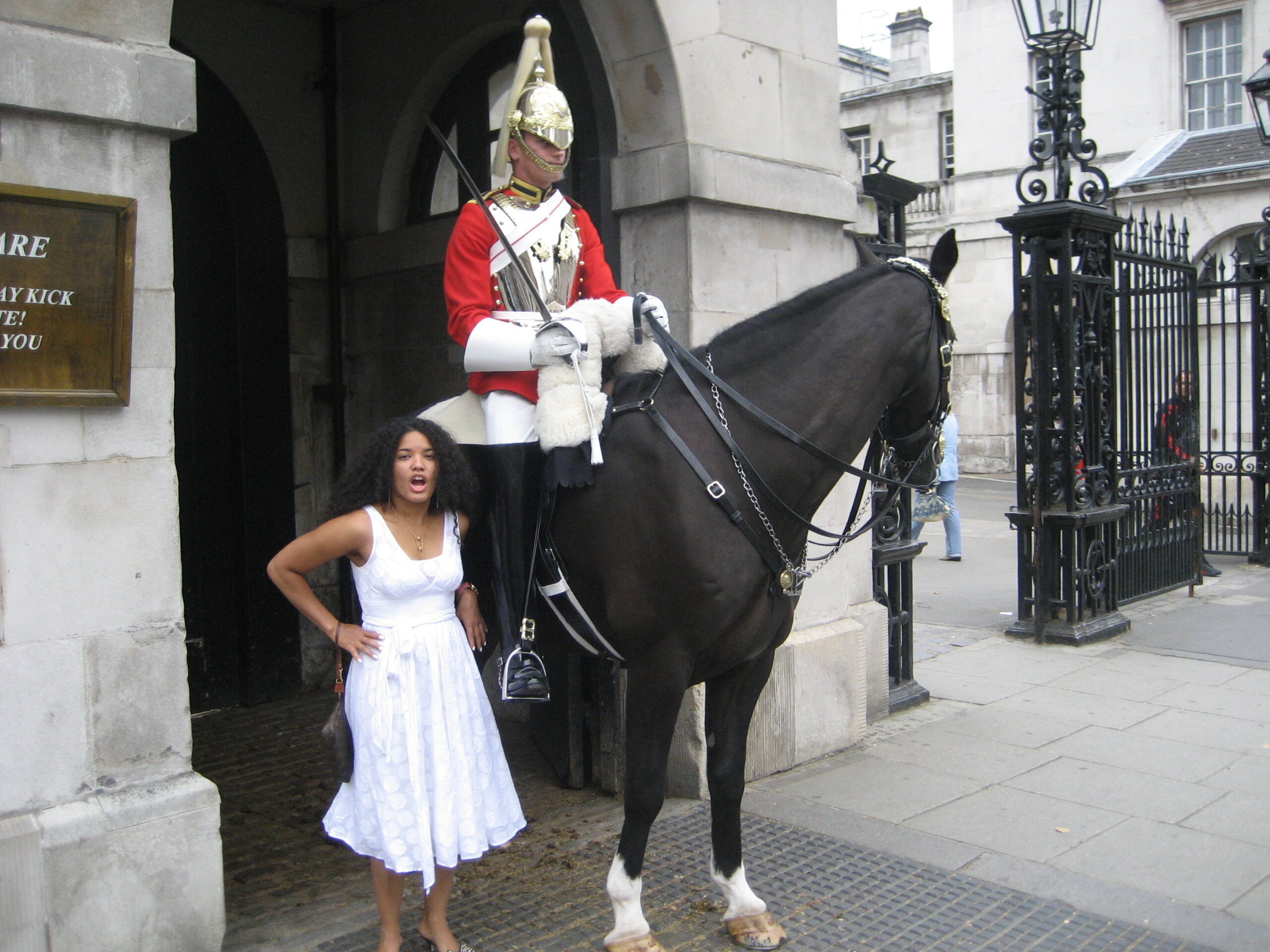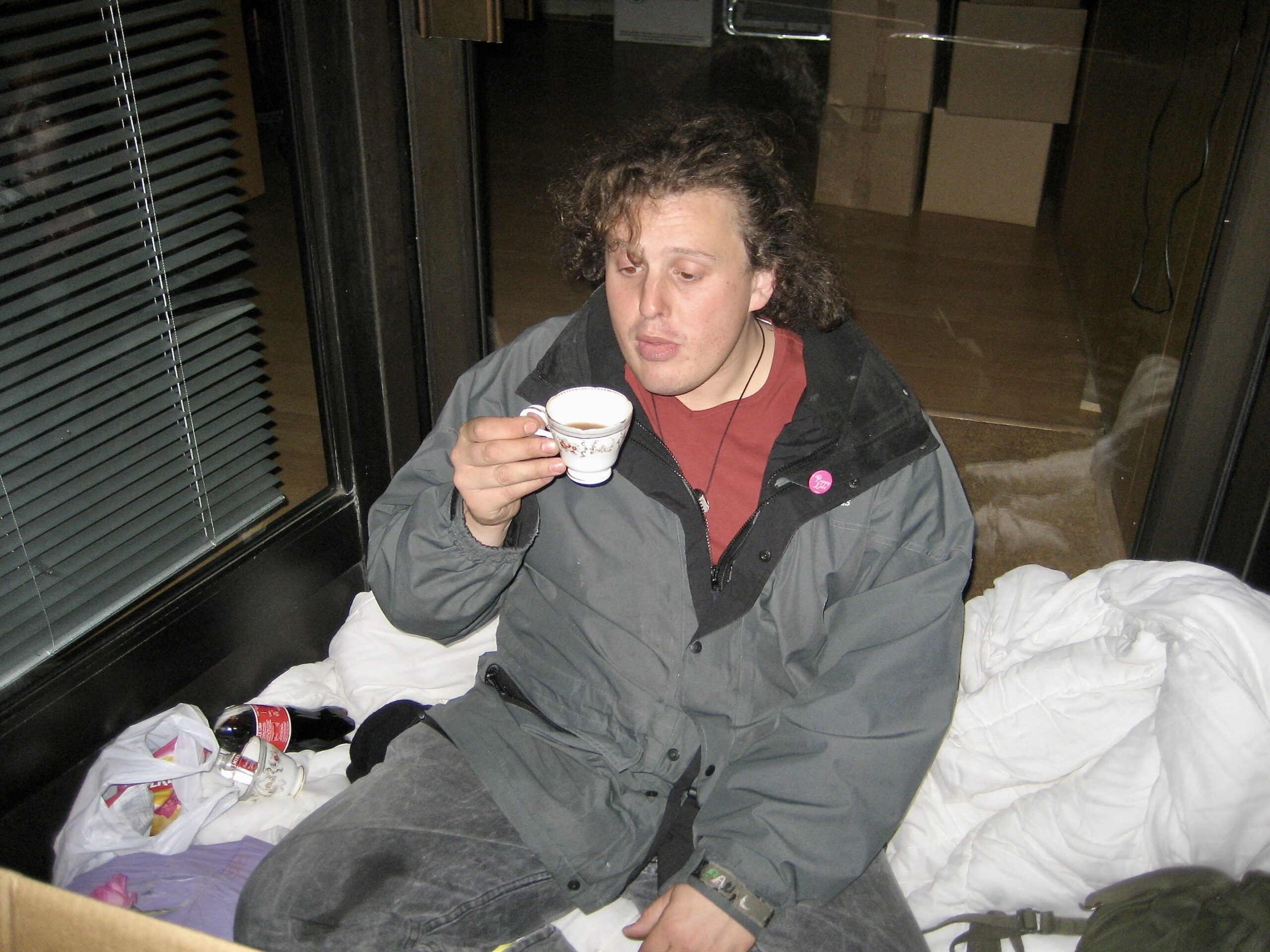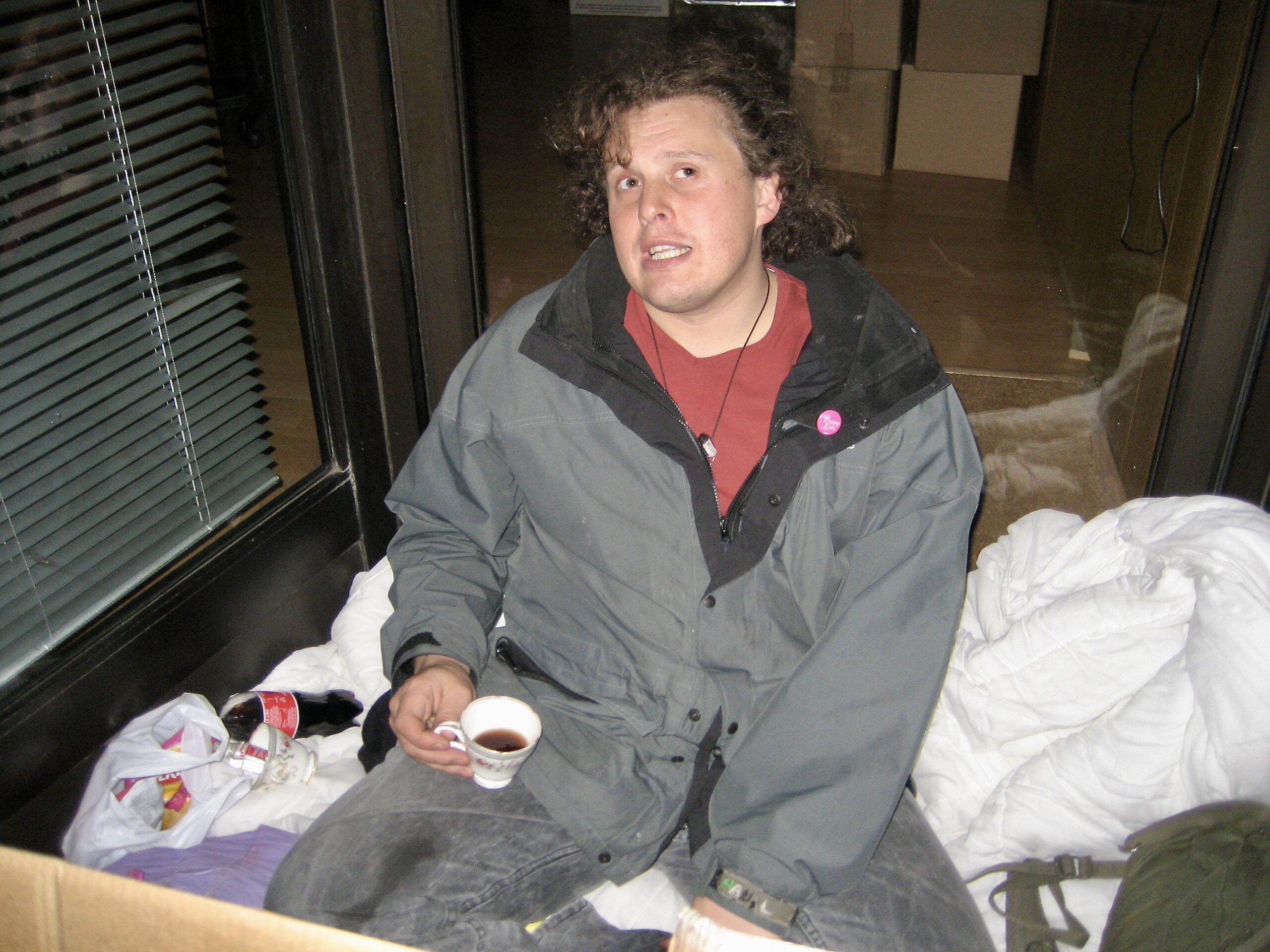 - PLANE VIEWS OF LONDON, ENGLAND -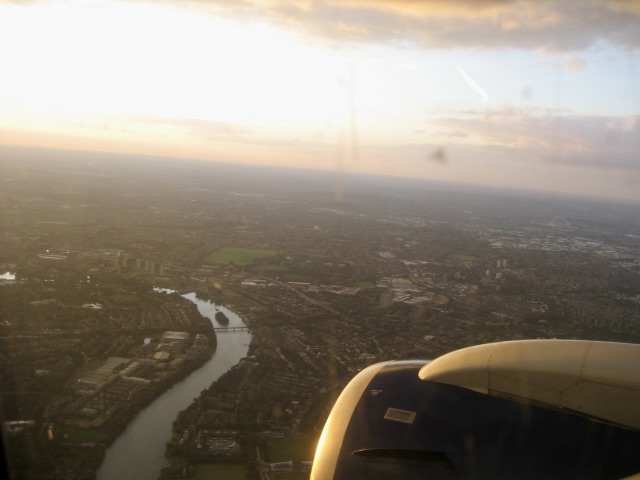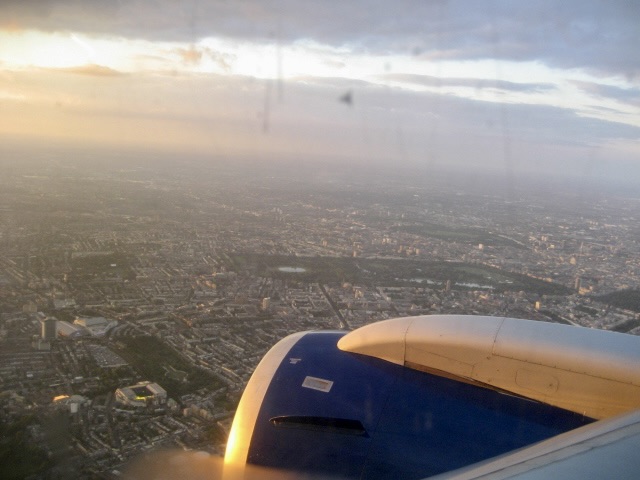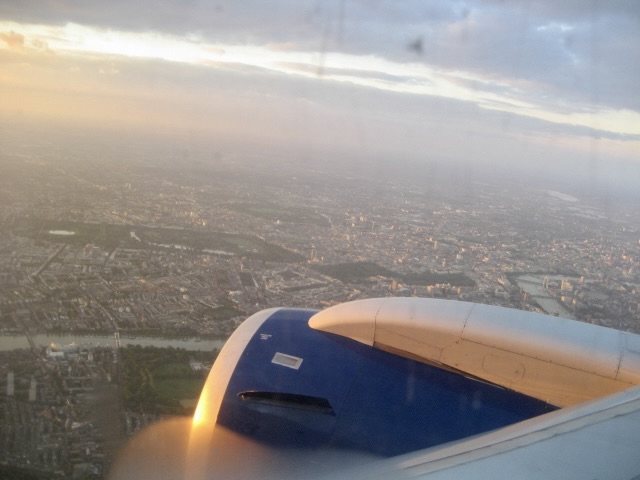 LONDON MARRIOTT MAIDA VALE
We stayed at the Marriott Maida Vale, it is beautiful, modern and elegant.  We had dinner twice at their Italian restaurant, very delicious and bought access to the Concierge Lounge, which was great.   This property is off the main areas, it's situated near beautiful residential areas.  We absolutely loved staying at this Marriott property, it gave us tranquility after a day of sightseeing.   One day we walked from our our hotel to Oxford Street and that took us a good 2 hours, of course we stopped along the way, I loved it!  And this the greatest advice about exploring, go explore, but when it comes to resting, I often find it is much more fun sleeping away from all the action because it gives you two advantages, 1. you explore ares you normally would have not and 2. you hear less noise.   I love where this Marriott is situated, you get the best of both worlds. 
England is packed with greatness, you have the historical sights, the stories, the architectural beauties, the friendly people, the modern scene, fun activities, excellent shopping and there is a ton more, I did not experience.  All I can say, is that London was a very fun place for me and of course looking forward to visiting all of England in detail.  I have lost a ton of photos and videos when my Apple MacBook Pro decided to ruin two of my external hard rives, anyways…my England trip and I am still trying to find them, once I do, I will make sure to post them here.  
The English cuisine is a bit conservative, we ate in some pubs, where the food was good.  The fish and chips, a very staple dish of England was good.  We had a big dinner with family and friends at a very well known restaurant, where I tried blow fish for the first and last time in my life.   
3 WORDS TO DESCRIBE ENGLAND
Historical, Fun & Diverse.
Visiting and using this Site constitutes that you accept our Terms Of Use & Private Policy (effective 01/01/2023). Visitors and users, any and all material on this site cannot, may not and should not be replicated, copied, negotiated, spiritually harmed, distributed, reproduced, attacked, hacked, used or cached unless you have prior written approval permission of Giselle Trujillo with We Are The World Project, LLC.  Be a good human and respect others hard work.  Thank you for your mutual respect.  Site  owned, operated, managed and designed by Giselle Trujillo.  Enjoy!
© 2018–2023 We Are The World Project, LLC. Giselle Trujillo