Country:  United Arab Emirates
Longitude & Latitude  23.4241° N, 53.8478° E
Bodies of Water:  Persian Gulf & Gulf of Oman
population:  As of 2021 9.99 million
Head of State: Khalifa bin Zayed Al Nahyan
Climate:  2 Seasons, overall dry, humid and hot
Estimated Population:  9.89
Dress Code:  Locals wear religious garments
Military:  UAE Army, Airforce, Navy & PG
Cultural Dance:  The Ayyalah 
Schools:  Approximately 570
Churches:  A little over 40
Main Export:  Crude oil, Gold, processed petroleum oils
Main Import:  Gold, Machinery, Electrical equipment, precious stones
Electrical Outlet:  Type G and M sockets
Hotels:  Approximately 2150
Drive Steering Wheel:  Left
Date Format:  day/month/year
Work Week:  Starts on Sunday
Architecture:  Mostly modern
UNESCO Sites:  0, but has 1 World Heritage site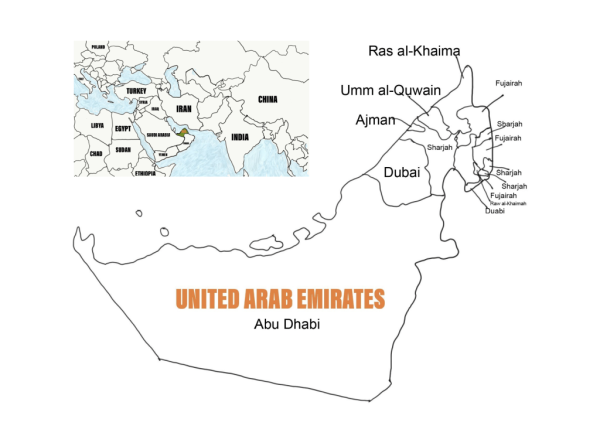 GEOGRAPHY
United Arab Emirates also known by UAE is located south of the Persian Gulf in Asia.  The UAE is composed of 7 Emirates or States, which are Abu Dhabi (the Capital), Ajman, Dubai ( the most popular one), Fujairah, Ras al-Khamiah, Sharjah, Umm al- Quwain. 
DRESS CODE
Please be respectful and mindful, that UAE is an Islamic State, meaning most locals follow their religion and practice Islamic rules and dress code.  Most of the country citizens are Muslim.  The women usually cover their hair, from their wrists to ankles.  And some might even cover 90 percent of their faces.  However, the Islamic dress code, does not take away from beautiful outfits, Islamic fashion styles or quality.   Even-though, I witnessed many tourist with very short skirts and shorts and tube tops, I can honestly say in Dubai, the dress code seemed a bit more relaxed, avoid wearing offensive outfits.  Dubai is a pretty cool place, no need to brake any rules.  No short tops, pants, skirts, or offensively tight clothing.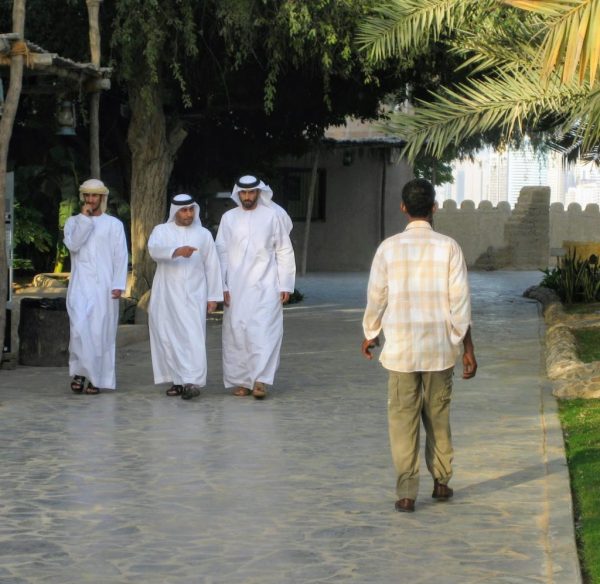 Please note, we do our best to match the holidays, make sure once you arrive in UAE, you verify with the locals.   We update our holidays lists 2 days before the new year, to get as accurate as possible entering the new year.  
Islamic holidays are according to Islamic calendar which uses the lunar calendar.
Saturday, January 01 –  Gregorian New Year's Day
Tuesday, March 01 – Isra & Miaraj Night – when Allah (God) took Prophet Mohammad on a Journey from Mecca in Saudi Arabia to Jerusalem in Israel, then his ascension into heaven.
Sunday, April 02, (tentative) – Ramadan – It's the 9th month in the Islamic calendar and changes due to lunar cycles.  A very important month for muslims.  Muslims fast for an entire month, everyday from dawn to sunset.  
Sunday, May 02 – May 05 – Eid Al Fitr – This celebrates the end Ramadan (when muslims fast for one month).  This holiday changes every year depending on lunar cycles. 
Friday, July 8 to 9 – Day of Arafah – this is on the 12th and final month of Islamic calendar and also depends on lunar sighting.   This was the day Islam was perfected by Allah, when Islam became an approved way of life.  The day when Shaitan (the devil) witnessed Allah forgive those did wrong.  A day to be humble, a day of forgiveness for ones sins.  
Saturday, July 09 – July 12 –  Eid al-Adha – this translates to "feast of Sacrifice". This was the day Prophet Ibrahim was willing to sacrifice his son Ismail to prove his faith in Allah, at the moment of sacrifice, Allah replaced the son with a ram (a male sheep).
Friday, July 29 to July 30 –  Islamic New Year
Friday, October 7 – October 8 – Mawlid – Profit Muhammad's birthday 
Thursday, December 01 – Commemoration Day – this day honors the dedication and sacrifice of the people of UAE during their military and humanitarian services inside and outside the UAE.
Friday, December 02 – National Holiday – This holiday celebrates the unification of the emirates. 
One thing I did notice, was the amount of makeup women wear in UAE.   Heavy eyeliners and mascara, again keep in mind that in Islamic dress code, very religious women are usually covered from head to toe and if they're eyes are exposed, you will definitely see them.    Makeup, scarves, footwear, handbags, jewelry (gold, white gold, diamonds), fragrances and expensive vehicles are a big deal in the Emirates culture.   Dubai is a very luxury extravagant city, even the police cars were BMW's and Mercedes.  I thousands of  ultra rich vehicles, regular Mercedes, Range rovers' and BMWs' were normal everyday vehicles.  Weekends at night, the locals showed off their cars, literally lignin up behind each other showcasing the newest and more expensive ones.  The experience was insane.  Dubai exults ultra rich networth essence.

United Arab Emirates has a lot to offer, unfortunately, most of what is being promoted has to do with opulence related activities.   But, for lucky people like me, I was able to experience the real UAE, the real Dubai, both positives and negatives.    I would have to say UAE's major landmarks are Dubai Mall and the Burj Khalifa.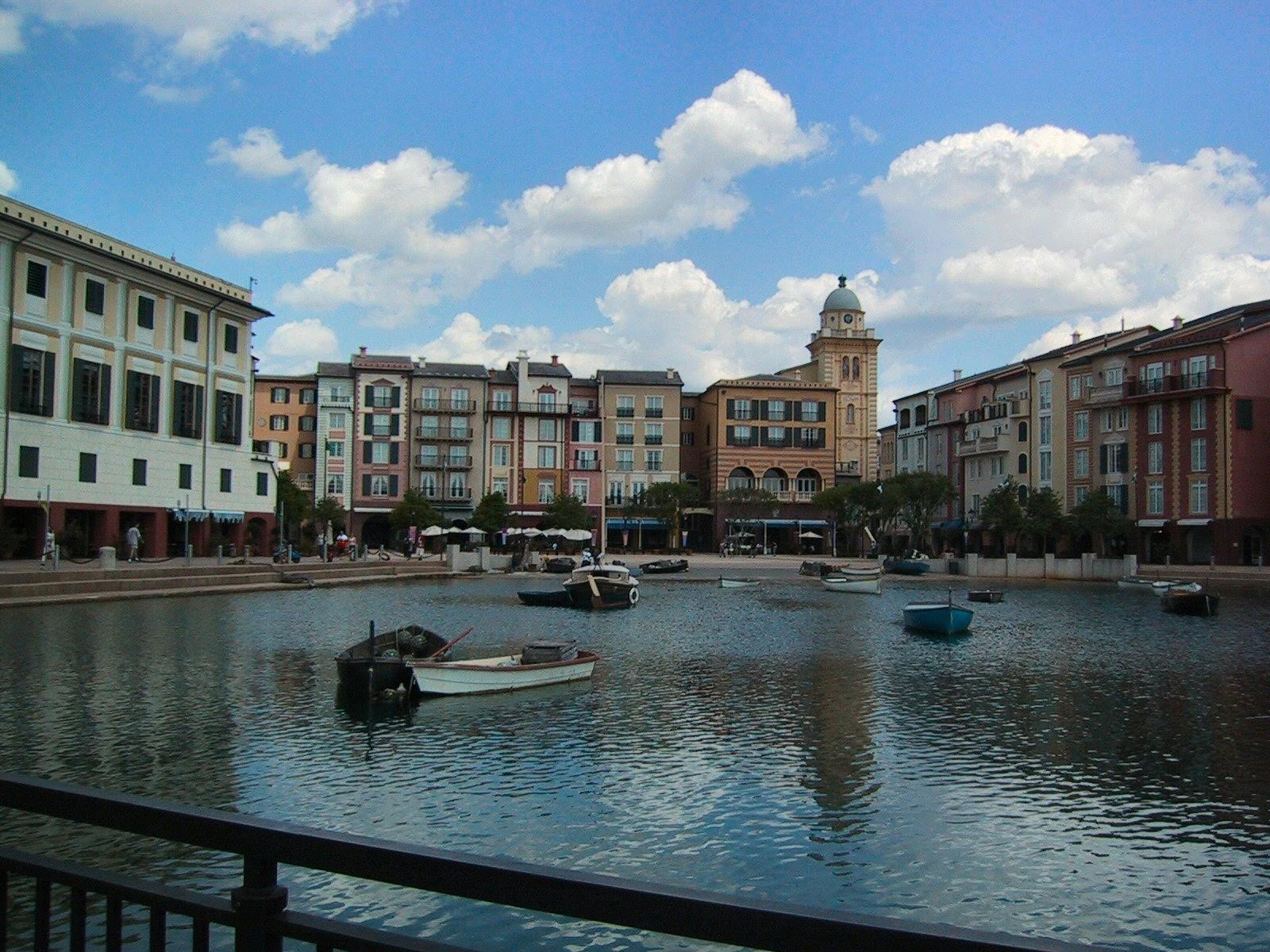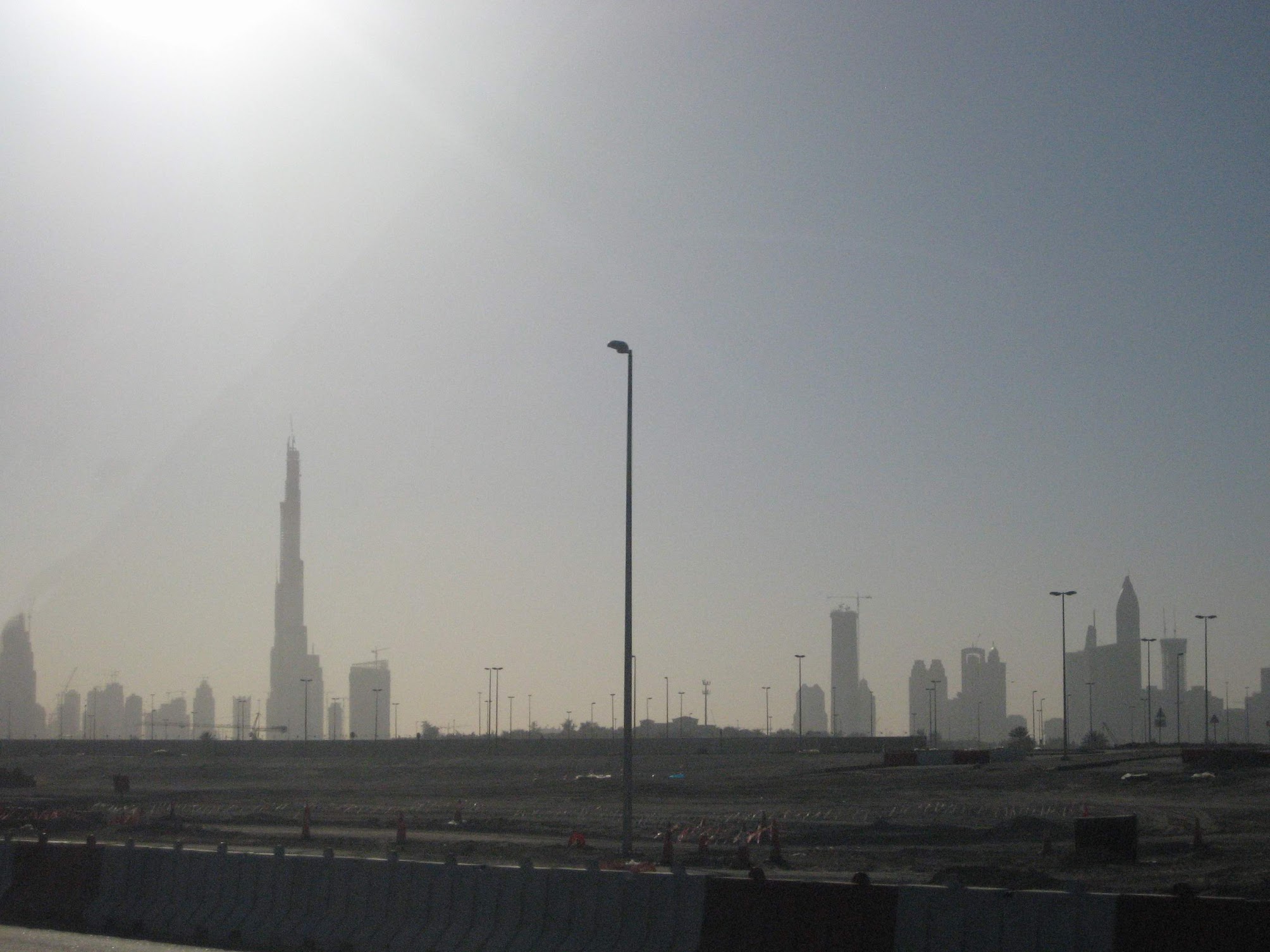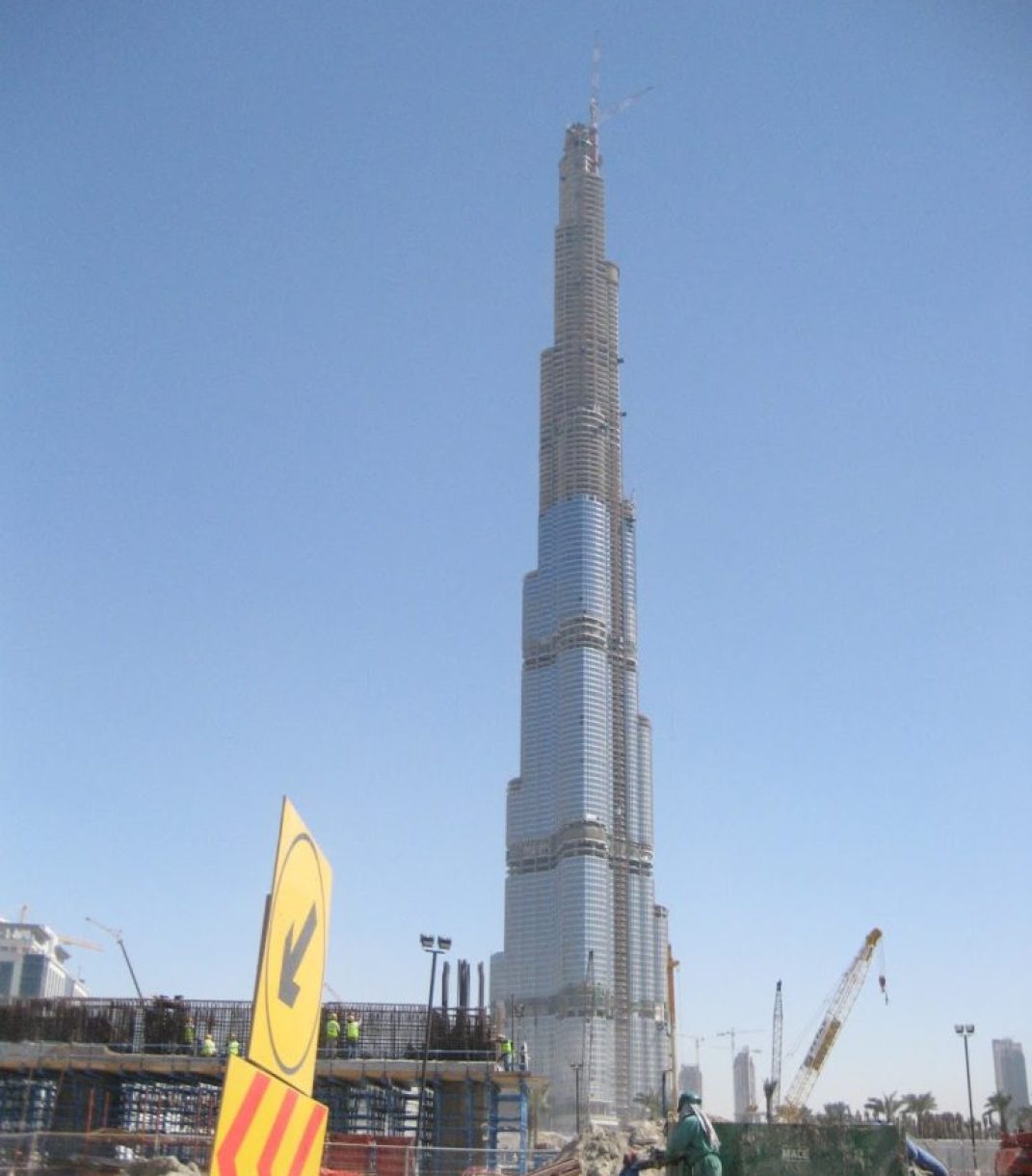 The UAE's native culture is more quiet, mostly within themselves and more reserved.   However, I found that less religious locals where quite friendly, more open and curious.  
The immigrant culture is extremely adventurous, super friendly, love gatherings at clubs, restaurants, malls, lounges and anywhere at anytime after work mentality, keep in mind Dubai is a massive melting pot of cultures.  Your've the marketing and architects being mostly from Europe or USA.  You've got most of the flight attendants from every corner of the planet.  
The service industry in UAE is another level, so amazing, many countries started following the same service style and still not there yet.    UAE, has been ahead of their times for a few years, they are very much in tune with all global trends to be ahead and they are doing amazing.   UAE, is that country that takes big risks and have no fear of trying new ways, in a big way, they are leaders in many industries. 
UAE's major resources are crude oil production and exportation.    They also export petroleum oils, petroleum gas, ethylene polymers, precious metals and stones, lot's of gold, diamonds, jewlery, aluminum and electrical, salt, pearls, equipment.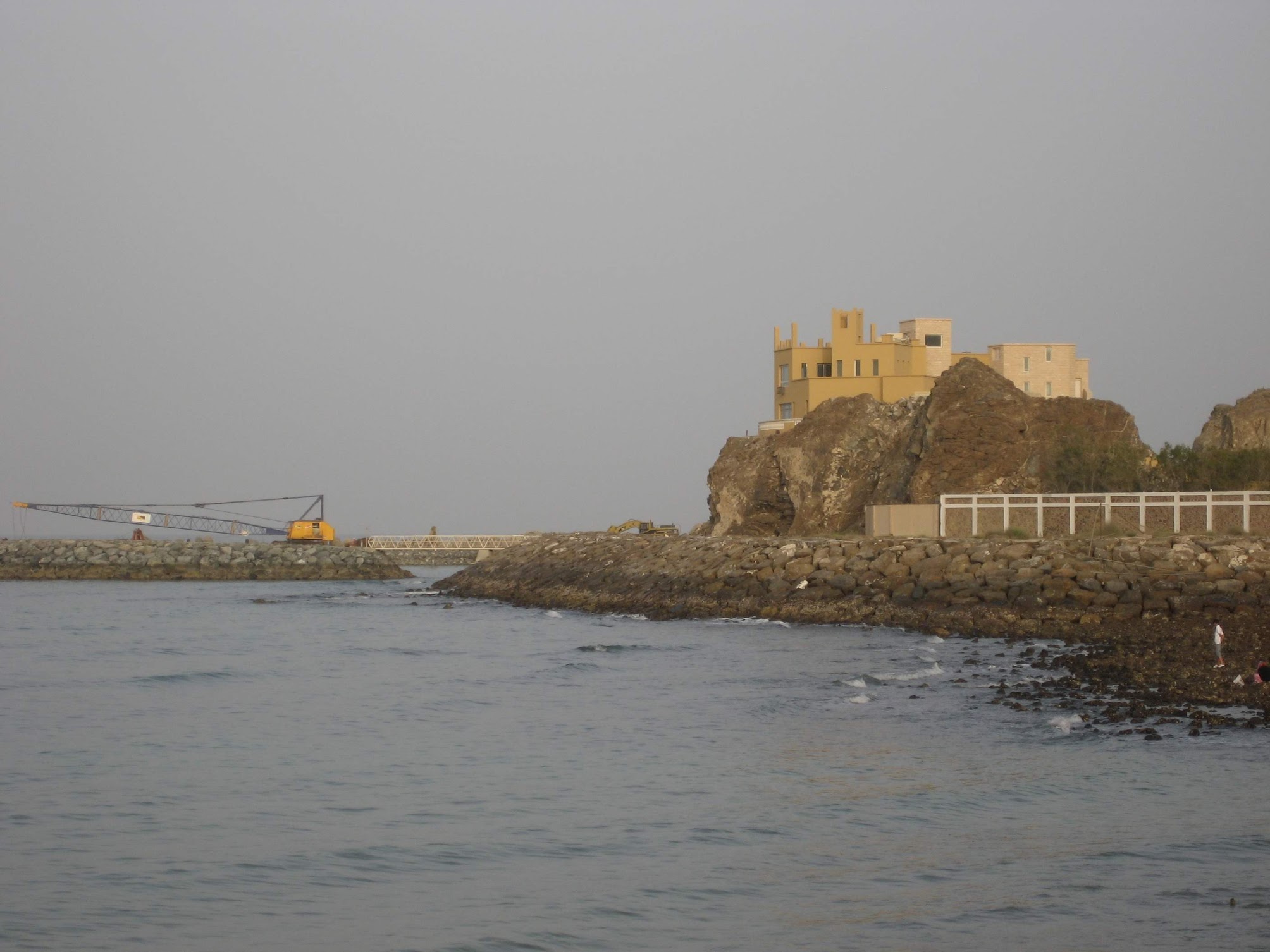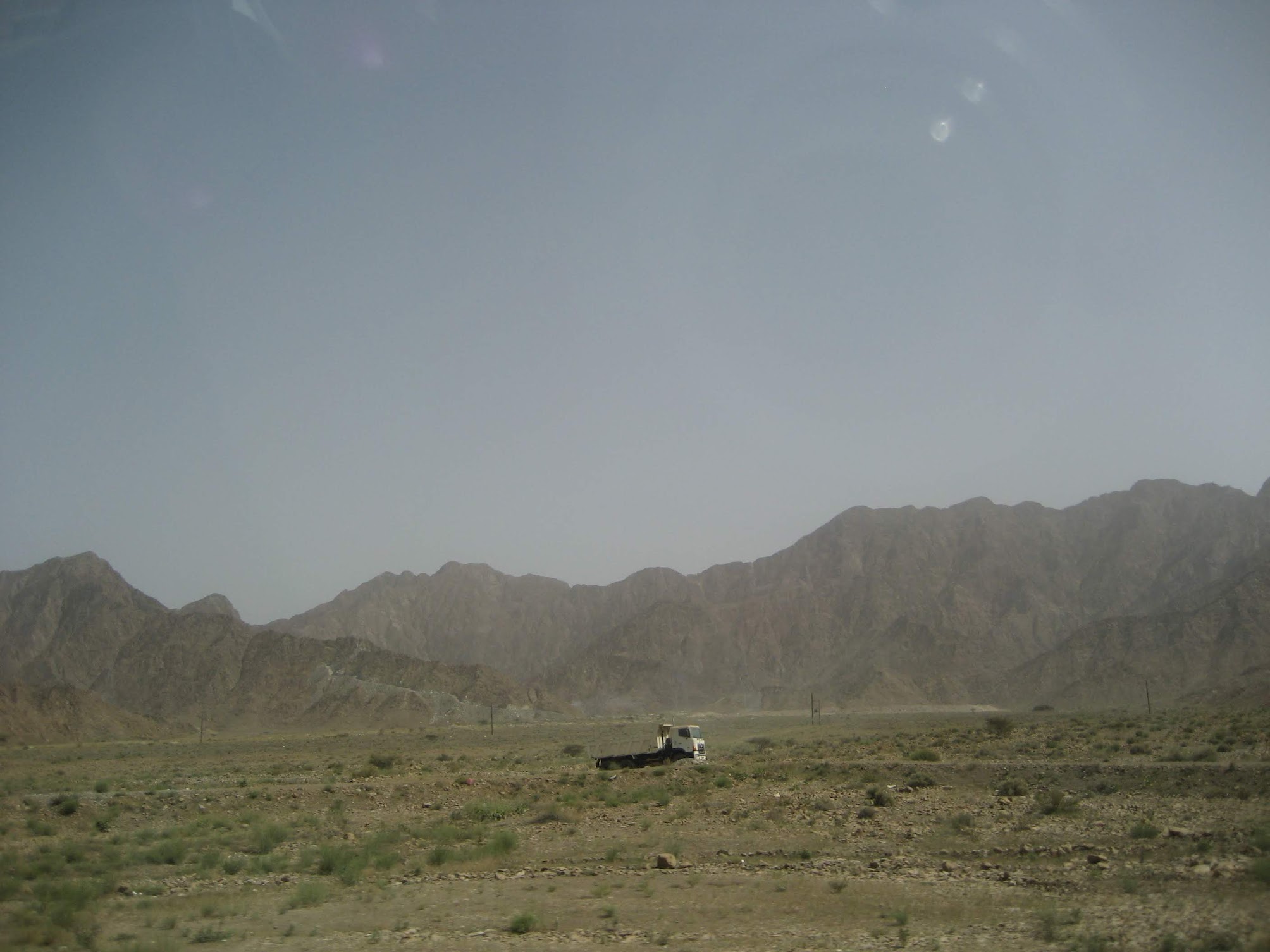 It's safe to say that UAE has positioned itself around expensive cars and Opulent living, however, I can assure you, that after living there for 3 months, the country offers so much more than meets the eye.  
DUBAI MALL is not just for shopping and besides visiting the largest mall in the world for shopping, indoor skiing is its main attraction, excellent restaurants, an aquarium, gondola rides, night light show and much more, this is a must visit.  It's a great for kids and family gathering with an abundance to do's.
SAND DUNNING is a must experience.  Please respect the local villages you will find, refrain from doing any wheelies and creating sand storms, not respectful.  My team of friends we went dunning with, one of the Swiss guys decided to be obnoxious and so local tribe came at us with riffles and no authority has any say once on tribal territory.   Full story on my personal site.
DIVING is a popular activity, you will need classes and certifications.  Or you can just relax by the beach.
MUSIC FESTIVALS music events every week in Dubai, mostly singers from Philippines, and many concerts held by world artists.
SPEND TIME WITH FRIENDS
DANCING
SPEND A DAY IN HERITAGE VILLAGE 
DRIVE TO THE OTHER EMIRATES I recommend you spend a couple of days in each Emirate.  Each has their own unique culture.  Dubai is the most relaxed and fun one, in my personal opinion.  Dubai has every culture, every religious group you can imagine in the busy and modern city.  
 I will relate this section to Dubai, where most of the restaurants I experienced where located.   I can't say I experienced much of the UAE cuisine, most restaurants we visited were Asian fusion or Lebanese.
Lebanese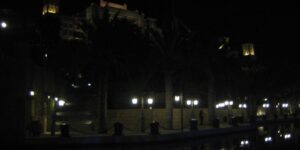 Karam Beirut
This is a fancy restaurant facing the ski slopes inside Dubai Mall.  Food was delicious, I even tried lambs brain and raw meat.  This is very part of both Lebanese and Arabic gastronomy.
seafood, Lebanese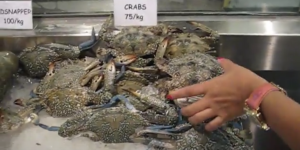 Sammach
This restaurant is my favorite, the seafood is so fresh and well seasoned.   This is a legendary Lebanese restaurant, long waits to get in, because it's always busy.  You grab your own fish and seafood and the rest is simply delicious.
Japanese inspired
Wagamama
This restaurant is so simple and so delicious, this a commercial chain and Japanese inspired dishes.  Their sauces are very tasty and exotic.  My favorite chain restaurant in UAE.
Opulent, Multicultural & Modern.
When I visited UAE, the country was at the middle stages of it's renaissance, and I would love to visit again because so much has improved, Dubai is a true Oasis, vibrant, full of life, ahead of it's time, modern and one of the most relaxed and welcoming Islamic nations.   
Visiting and using this Site constitutes that you accept our Terms Of Use & Private Policy (effective 01/01/2023). Visitors and users, any and all material on this site cannot, may not and should not be replicated, copied, negotiated, spiritually harmed, distributed, reproduced, attacked, hacked, used or cached unless you have prior written approval permission of Giselle Trujillo with We Are The World Project, LLC.  Be a good human and respect others hard work.  Thank you for your mutual respect.  Site  owned, operated, managed and designed by Giselle Trujillo.  Enjoy!
© 2018–2023 We Are The World Project, LLC. Giselle Trujillo