A truly organic country, preserved nature and laid back culture
Continent:  North America
Longitude & Latitude  9.7489° N, 83.7534° W
Bodies of Water:  Caribbean Sea & Pacific Ocean
Estimates Population:  As of 12/2021 – 5,161,073 million
Head of State:  Carlos Alvarado Quesada
Climate:  Hot, warm and tropical all year
Currency:  (CRC) the Costa Rican Colon 
Religion:  Roman Catholic
Traditional Music:  Calypso
Dress Code: No Dress Code
Military:  No armed forces, police and civil guards only
Cultural Dance:  Folklore of
Punto Guanacasteco
Airports:  29, only 2 international
Hospitals:  38, mostly clinics
Schools:  More than 4,000
Bridges:  I recall about 15, in all sizes
Major Highways:  1 National & about 19 routes
Main Export:  Bananas, Pineapples, Electrical and Medical components
Main Import:  Equipment, Pharmaceutics, Electronics, Fuel
Electrical Outlet:  Type A and B sockets, like in USA
Hotels:  Approximately 2515
Drive Steering Wheel:  Left
Date Format:  date/month/year
Work Week:  Starts on Monday
Architecture:  Modern Colonial, Tropical Modern
UNESCO Sites:  3 World Heritage sites
Official Website:   visitcostarica.com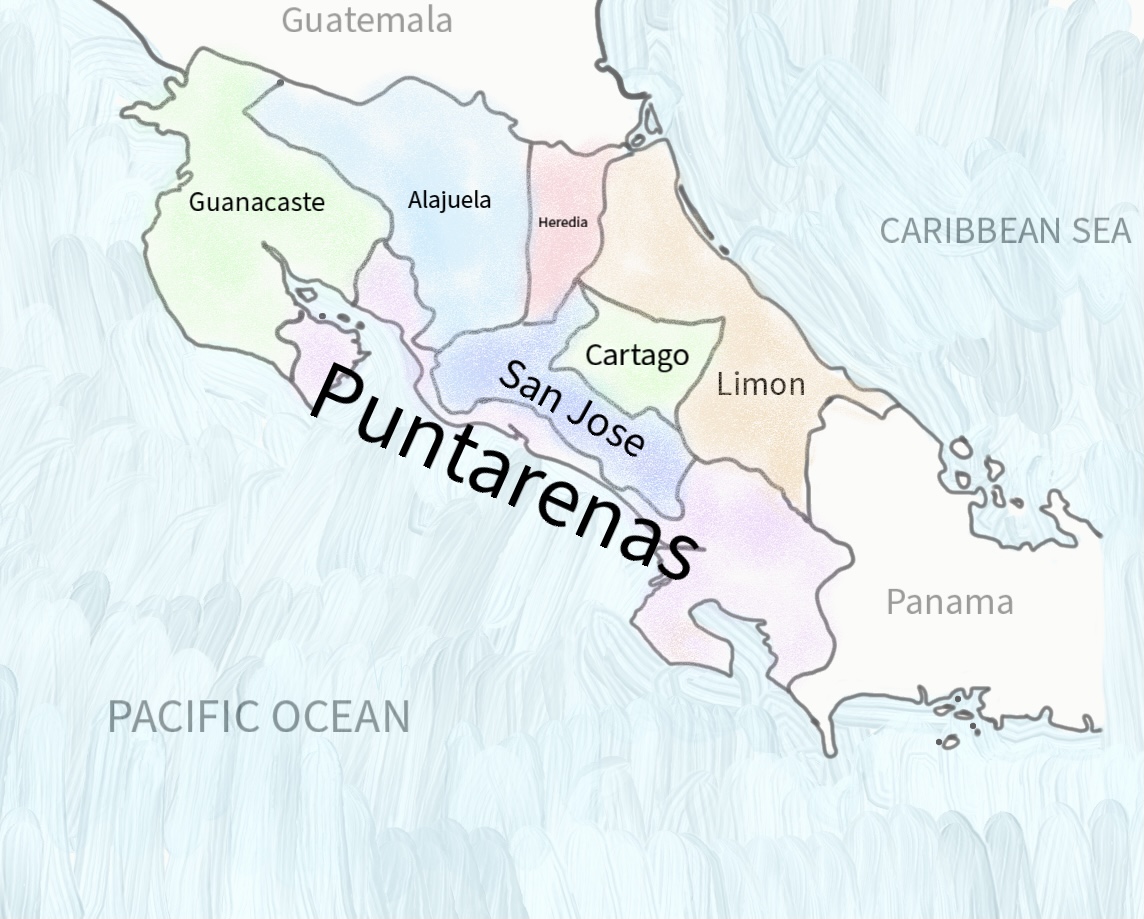 TICO (for a male) or TICA (for a female) is the name that describes when referencing to the natives of Costa Rica.   So, once you are comfortable with the culture, if speaking to the natives and don't know they're name, it is perfectly acceptable to refer them as a tico or tica.
PURA VIDA  This is a very popular Costa Rican slogan.  It translates to "pure life". The natives are very relaxed people, a very natural and organic country.  Life is very simply lived, not a culture of materialistic obessions.  People are super kind, nice, friendly, helpful and respectful.  
SODA is what they call a bodega or small snack or carry a little of everything shop.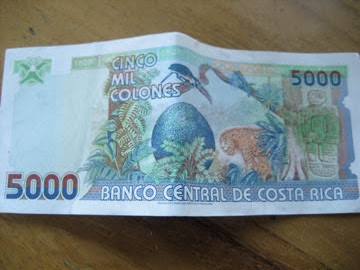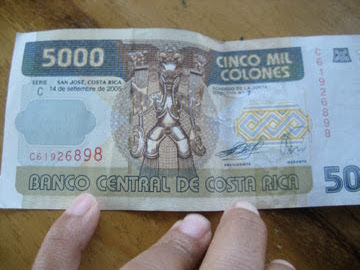 Renting a car is a very simple process and the first thing the car rental will warn you about is, not to leave anything of value in your vehicle.  Ok, well we went over that before.  If I was working in the car rental, I would also strongly warn the non local drivers about the amount of animals running free on the road.  Beside that, driving is Route 1.  Prepare for miles of paved and unpaved roads and miles before finding restaurants to stop at without getting diverted.  A lot of dust in Costa Rica while driving.  The country side is not very green, rather flat and open field everywhere.  Cost Rica is still an organic and natural country with  a lot of open space, empty for the most part.  I felt the country had pockets of fresh air when near the mountains.  SO, stock up on snacks if driving cross country, road are deserted for miles. 
WHAT IS COSTA RICA KNOWN FOR?
Thus Costa Rica is known for awesome surfing, we can safely say, it's greatly known for its natural beauty, volcanoes, hot springs, safety, wild animals, beautiful national parks and a relaxed environment.  Costa Rica is a popular destination for Canadians, when I went, I though I was in Canada, a lot of Canadians investing in beachfront properties.  Expect to see tons of animals on the road, the animal life in Costa Rica is absolute heaven for nay animal.  People respect them and let them live their very best life anywhere and everywhere.   
Costa Rica is a very safe place and don't even have a military, the local police are basically in charge and there is approximately 8,000 of them for the entire country.  The biggest crime we encountered was getting our winter closed stolen meticulously from our car rental, which they warn you at the car rental place.    Look, costa Rica has the most polite and caring car thieves, it's almost comical, they took what they needed only, did not brake the locks, the are magicians and folded everything back in place, we had to laugh and thank them for not making a mess and being courteous.  We were warned, we did not think it would happen to us, but it did, so just be careful not to male the same mistake we did if you don't want anything missing.  I can't say we were not upset, we were warned by the locals and the fact that they were so respectful made us feel less stressed about it.  I'm not endorsing anything here, I'm just being honest about how we felt.
Costa Rican cuisine is very very good, it's simple, healthy and very Caribbean, very similar to my native country of Dominican Republic.  Considering the country is narrow with massive bodies of water on each side, the seafood and fish dishes are very popular and delicious.   Garlic, beans, rice and plantains a staple in the Tico cuisine.   
Our favorite Costa Rican dishes are:    These are very filling dishes, pretty inexpensive, no more than $6 – $7 per, depending the area, very tasty and delicious.
CASADO –  This is a plate with varied portions of side dishes next to each other includes rice, salad, protein, beans, tortilla and what ever else they want to 
GALLO PINTO –  This is usually a breakfast dish of mixed white rice with black beans usually, fried eggs and sweet fried plantains.   
PATACONES – Fried green flattened plantains with a side of mashed black beans to a paste consistency for dipping, sprinkled white cheese on top.
LATIN FUSION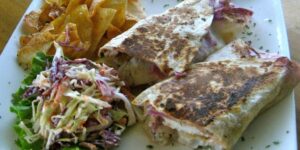 TRIO
$$
This restaurant is up in the mountains and it is absolutely delicious.  It's a true latin fusion cuisine.  Excellent selection for vegetarians and pescatarian.  Delicious!
BBQ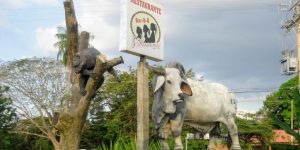 TRES HERMANAS
$$
Side of the road, popular road stop, BBQ, tasty fish, excellent bbq ribs and good sides.  Very popular restaurant.
Permanently closed – 2022
SEAFOOD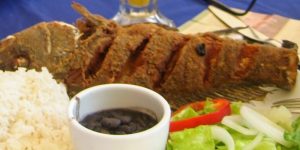 NOGUIS
$$
Excellent fried fish, good fruit juices.  Restaurant in on the beach, indoor but open air and super popular.
COSTA RICAN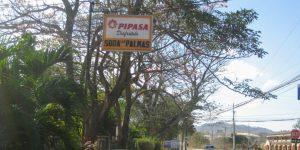 SODA LAS PALMAS
$
Fantastic local Costa Rican hearty food.  Food on display for your choice.    Delicious, clean and inexpensive food.   Eat like a local.
SEAFOOD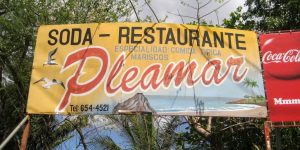 PLEAMAR
$$$ 
Amazing on the beach, on the sand, delicious fresh seafood dishes, outstanding services, live band walking around singing romantic oldies at tables, wet warm towels brought to your table for cleaning your hands.  Beautiful scene and sunset.
LATIN FUSION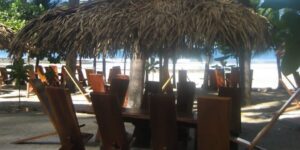 LOLAS
$$$
This restaurant is on the beach, on the the sands and what a beautiful place it is, surrounded with tall coconut trees.  The food is delicious, must visit. 
SEAFOOD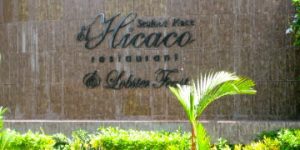 EL HICACO
$$$
Our favorite restaurant in the country.  This place is a gem, on the beach, always busy, reservations needed.  The most delicious seafood buffet you can dream of.  Everything from their soups to salad bar to desserts, is outstanding.  A must visit!
COSTA RICAN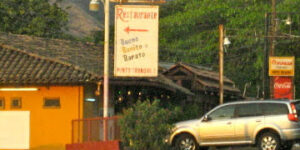 PUNTO TRANQUILO
$$
Delicious and cheap!  Fresh seafood dishes, great appetizers, our favorite local, balanced meals and friendly staff.
FAVORITE hotels in Costa Rica
I used to work for Marriott Hotels, it's a brand I am very fond of and trust.  Marriott Hotels hold a very special place in my heart and wherever I travel to, If there is a Marriott, it will be my first choice.  We also stayed in a local and hidden little resort.
MARRIOTT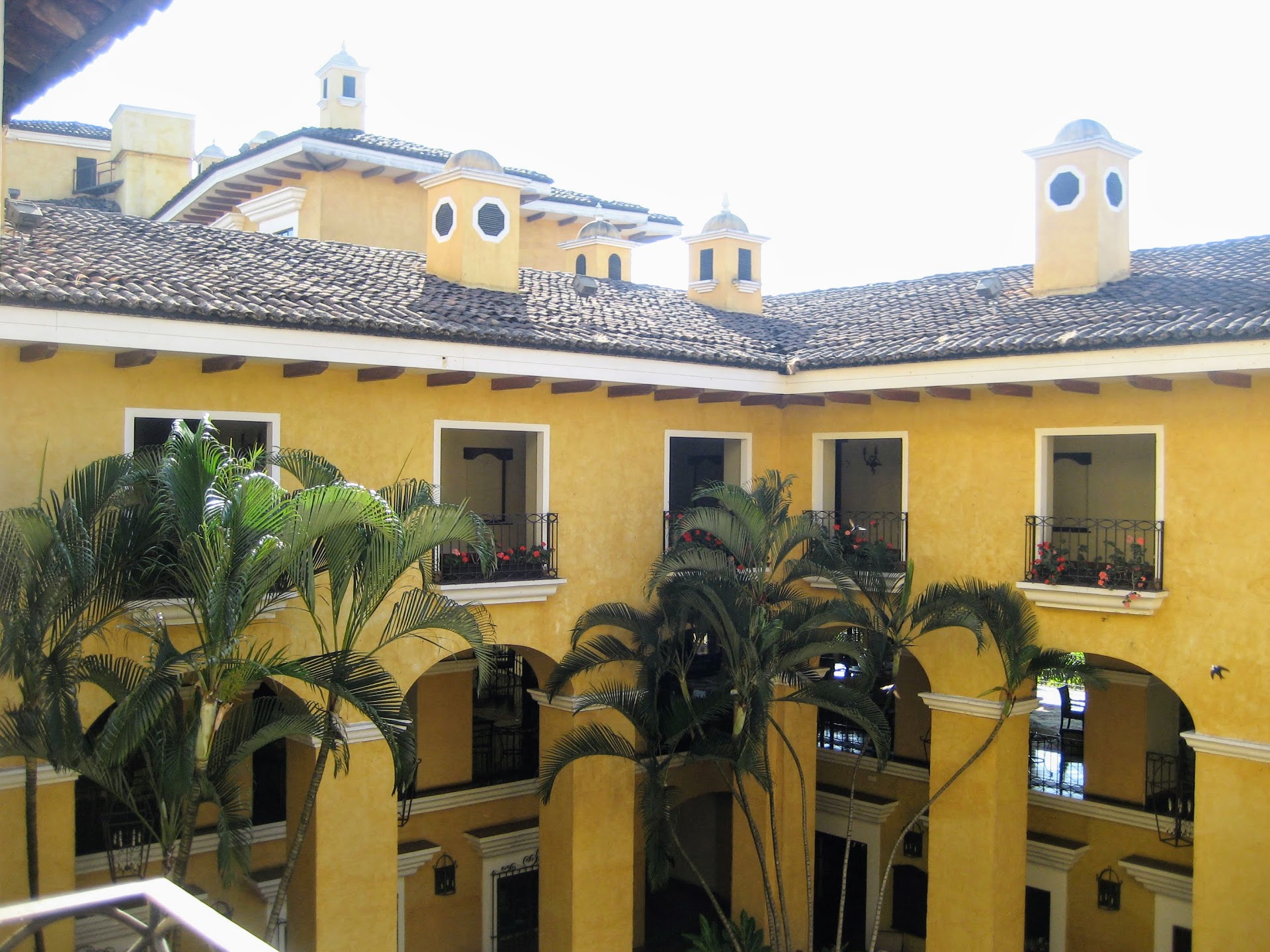 SAN JOSE MARRIOTT
MARRIOTT
JW Marriott Guanacaste
MARRIOTT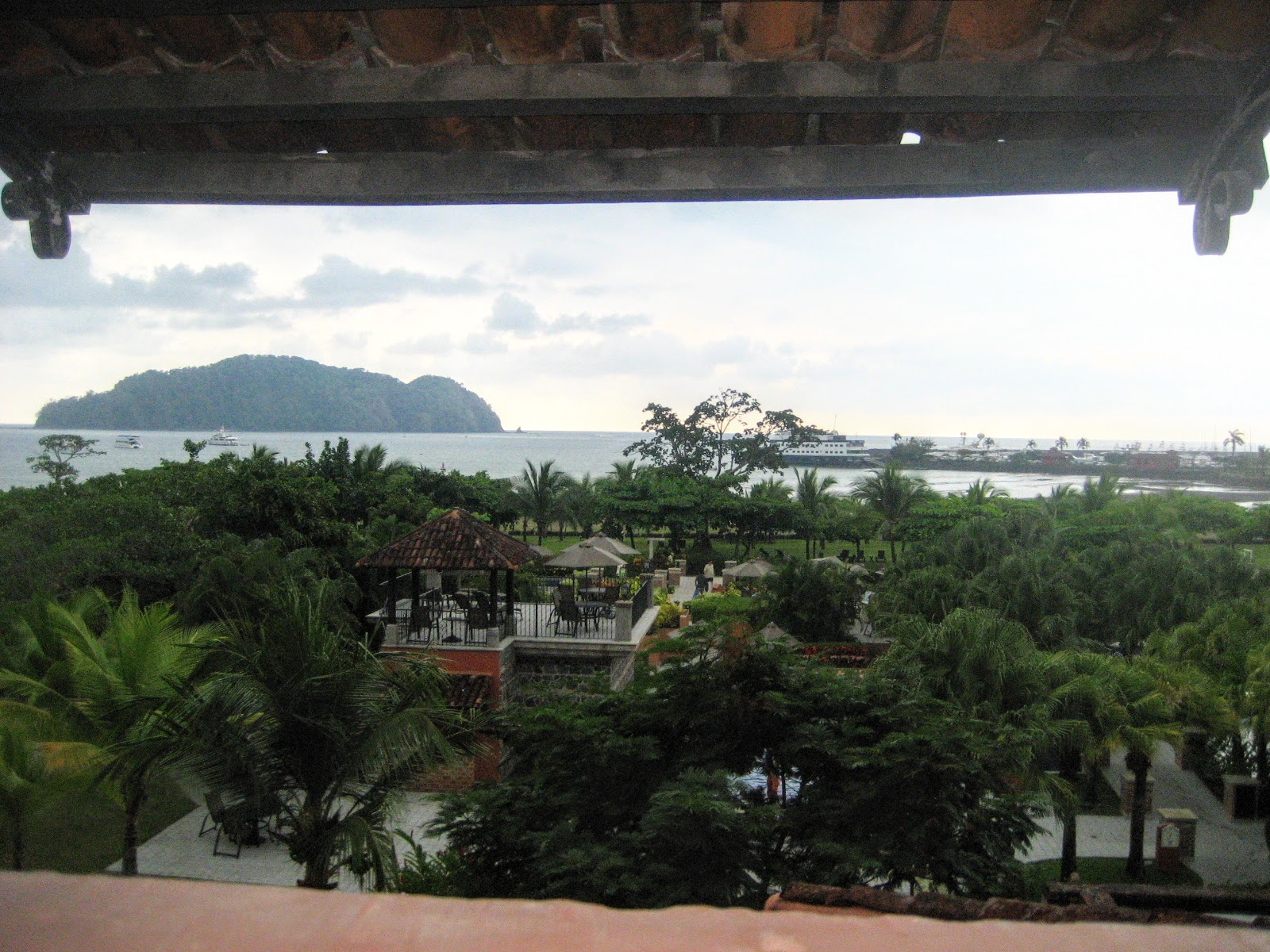 LOS SUENOS MARRIOTT
Marriott Hotel Hacienda Belen - San Jose, Costa Rica
SAN JOSE MARRIOTT – 3 days
This hotel is absolutely gem in the middle of industrial San Jose.    A true getaway once inside, facing the mountains and private communities.   The outdoors of this property is beautiful, surrounded by tall palm trees, beautiful flowers and well manicured landscaping.   This hotel has a concierge/executive lounge, that you should not miss and worth paying extra for the upgrade, excellent local and continental breakfast selection, meaning the selection is wide, great cheese and fruit selections.  Evenings, expect an really wonderful selection of hors d'oeuvre.  
The property itself is more on colonial side, with it's own tiny church/chapel, which we found very unique, very beautiful.  They have a really nice golf course, jacuzzi and beautiful pool.
If you start your trip by landing in San Jose, I highly recommend staying at this property, it is a hidden gem.  Hidden, simply because it's not located within walking distance to tourist San Jose, it's hidden in a remote location.  We actually got a little lost searching for this beauty.    Plan to stay a few days if exploring San Jose.  We stayed 2 days and began our 1 month adventure through this beautiful country.  For sure this hotel prepares you for what's to come.  Staff is very welcoming and friendly, food is delicious, clean and well kept property. 
Address: 700 Meters West From Bridgestone/Firestone La Ribera De, Heredia Province, Heredia, 40703, Costa Rica
JW Marriott Guanacaste Resort & Spa, Guanacaste, Costa Rica
JW MARRIOTT GUANACASTE – 3 weeks
This a beautiful resort!  And our favorite Costa Rican resort.  And, yes, we spent 3 weeks at this property and can't say enough great things about it.  Let's start with the outstanding hotel staff, simply friendly, humble, caring and helpful and when I tell you the entire staff, I mean it, from the guards at the entrance, the bellman, the spa staff, the business center, the frond desk, the hotel manager, the pool staff, the gym staff, every single person was fantastic.  Their friendliness and kindness make this resort a very special place to be.  
Ok, now let's talk about the resort itself and I will do my best to get starting to the point.  This resort is amazing!!!!!!  Look, the pools were super fun, the beach was very clean, thus the ocean not very calm by the way, but this has nothing to do with this hotel and to be very fair, this side of the country does not have clear swimming holes, the waters are best for surfing and this region is popular for it.    
OUR MORNING ROUTINE FOR 3 WEEKS  – Our first week upon arrival, we went for early morning peaceful walks on the beach and for the rest of our stay, we worked ourselves to running for about an hour every morning.  And that in a nutshell is life, it's difficult and rewarding.  Living on the beach is a very healthy lifestyle.  After our walks we headed to the gym for about 3o minutes for a short workout.   Then, we would go to the spa, sit in the sauna for 30 minutes, take cold showers and head to our room for a delicious healthy breakfast.   I made us a bowls of fresh fruits that we bought at the local fruit market a few miles away and from the fruit trees in the plantation the resort was in.  So.. freshly squeezed oranges and mangos we got ourselves from the trees.  This was a very exciting part of our stay at this resort, because everything was pretty much organic and delicious.   After breakfast, we would relax for a few and go explore, but if our day was a relaxing one, we would hang out by the pools for ours, walk about an hour and half on the beach to Lola's a landmark restaurant miles away on the beach for lunch.  However, some days we would drive to town for breakfast if we had a long day ahead of us, we would eat the typical Costa Rican breakfast of rice, black beans, fried eggs and sweet plantains, called gallo pinto, very delicious and filling.
OUR DAYS WERE FULL OF EXPLORING ADVENTURES – And being in the Guanacaste region was a good as far as activities.  In fact, I chose this hotel for it's convenient location to the itinerary o had put together which was close to all the national parks of interest.   This resort was great, they put out the best Costa Rican coffee, a large tea selection and delicious chocolate covered beans, all (complementary).  
THIS RESORT HAS IT ALL!  And a fantastic hotel choice for anyone who wants to relax, workout and be healthy.
Los Suenos Marriott Ocean & Golf Resort - Herradura, Costa Rica
LOS SUENOS MARRIOTT – 3 days
Beautiful colonial property.   I truly felt like a voyager who had traveled from other continents and landed on these waters.  The hotel has a beautiful sense of ancient feel, the hotel is far off the road, and not directly on the sandy beach.  In fact the location is very unique, in a cove, in between two mountains.  The property offers beautiful paintings by local artists, something fun to do while at this hotel.  The spa is really nice.  Property offers one of the most beautiful and fun and largest pools I've ever experienced in a hotel (reminded me of the Orlando Center Marriott hotel).   This property is a gem and loaded with character.
These following town or regions are highly recommended for many reasons.    Make sure you visit them during your trip.  
la fortuna
Liberia
tamarindo
Guanacaste
jaco
Monteverde
puntarenas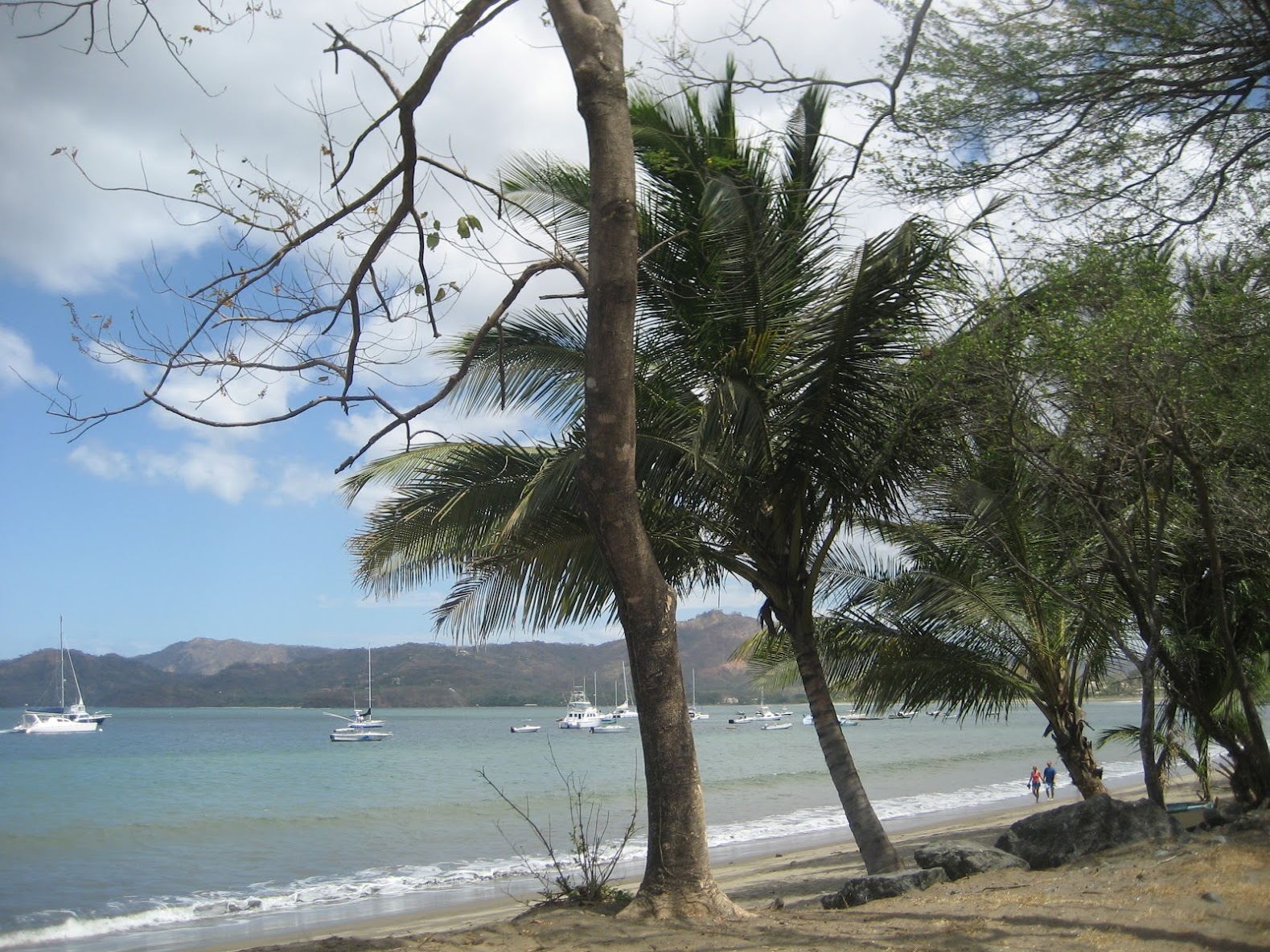 Nicoya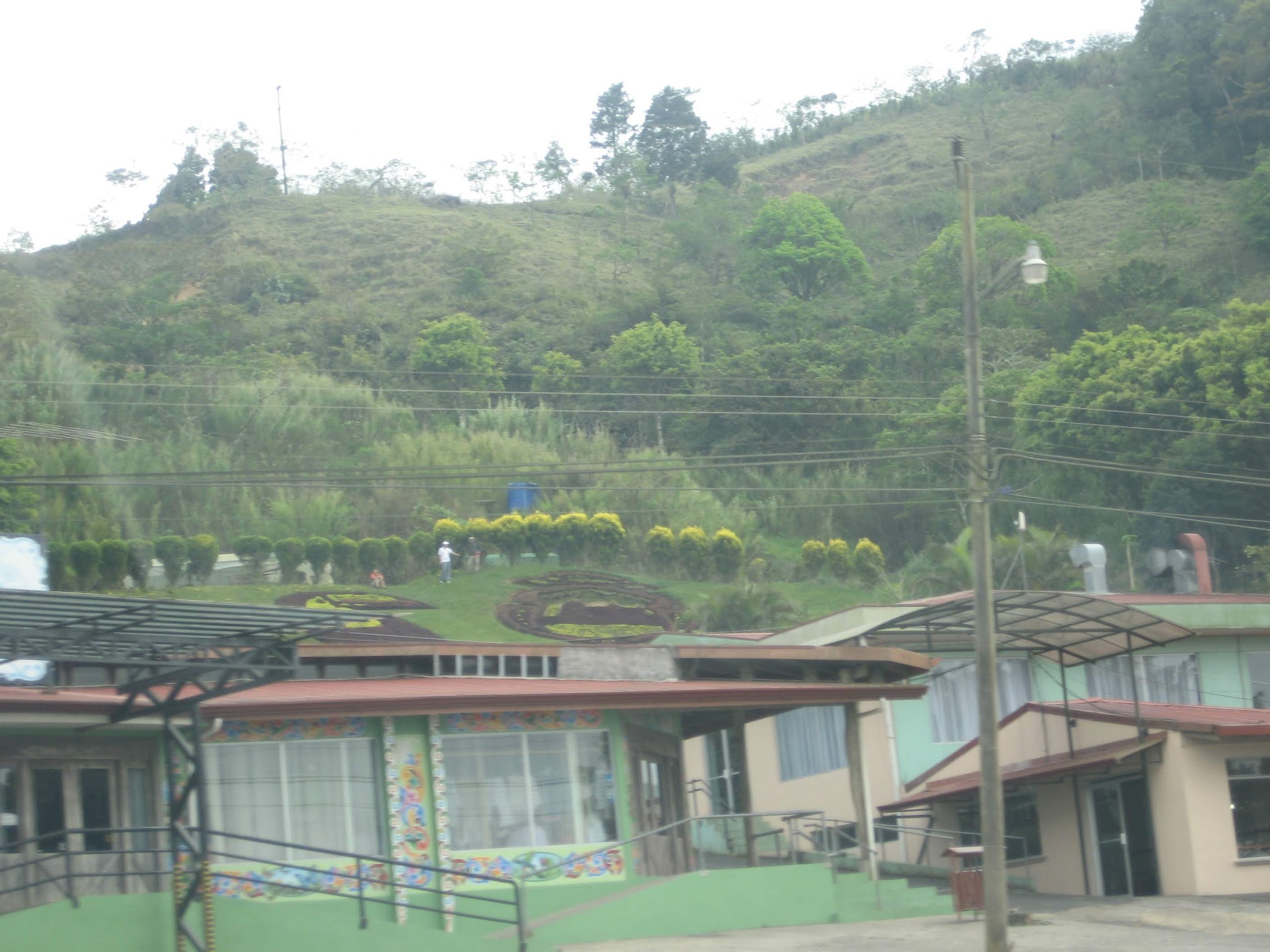 santa ana
sarchi
nuevo arenal
playa herradura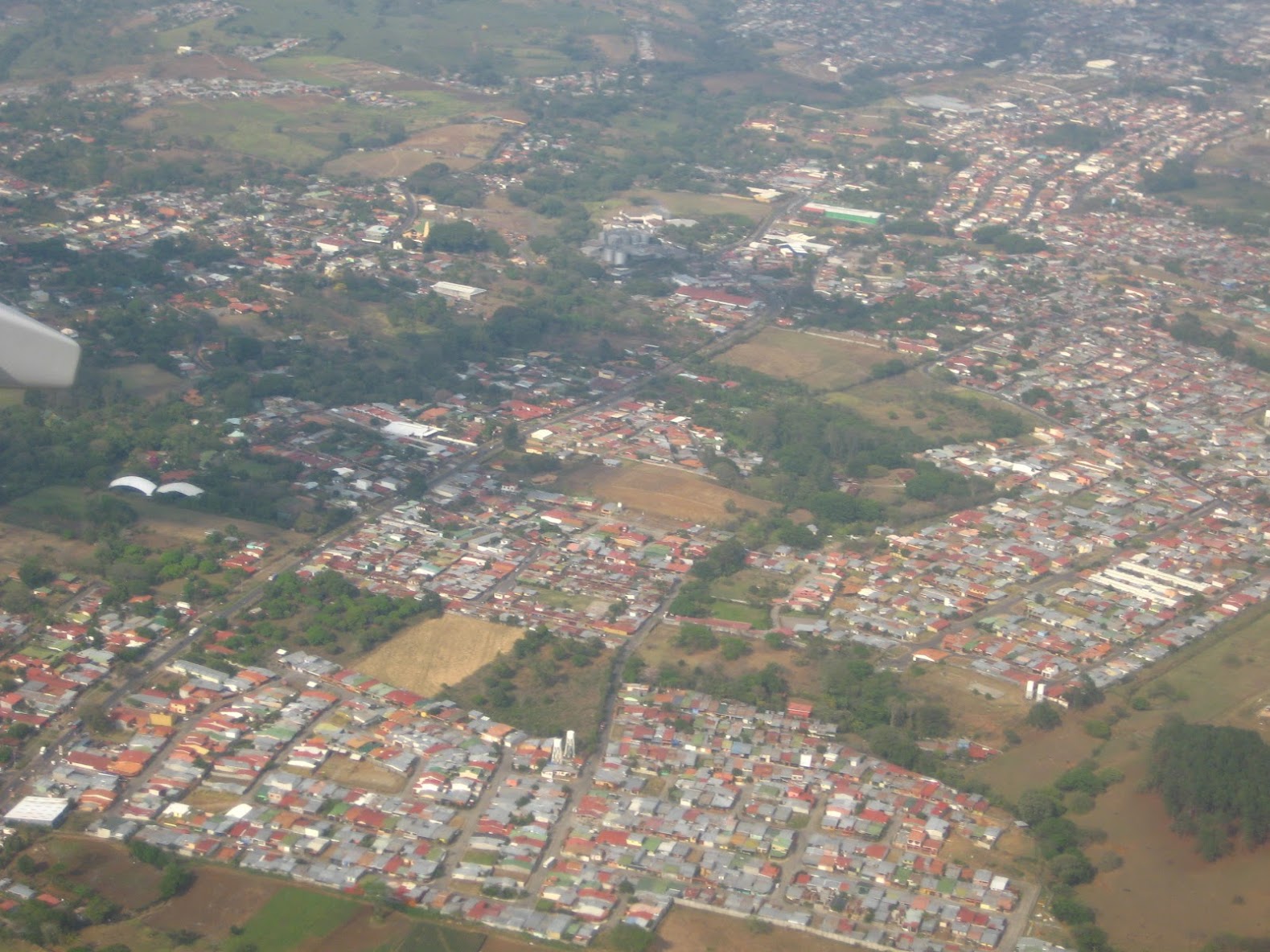 San Jose
Located in Alajuela Province.  This is a small town, where one of Costa Rica's most beautiful national parks reside of Arenal Volcano National Park, home to the largest active Costa Rican volcano.  This Volcanic area hosts some wonderful hot springs.  It is a lush green and mountainous area.  It is a beautiful area.  This is a very important area to visit in Costa Rica, a landmark, a must visit and one of Costa Rica's main attraction.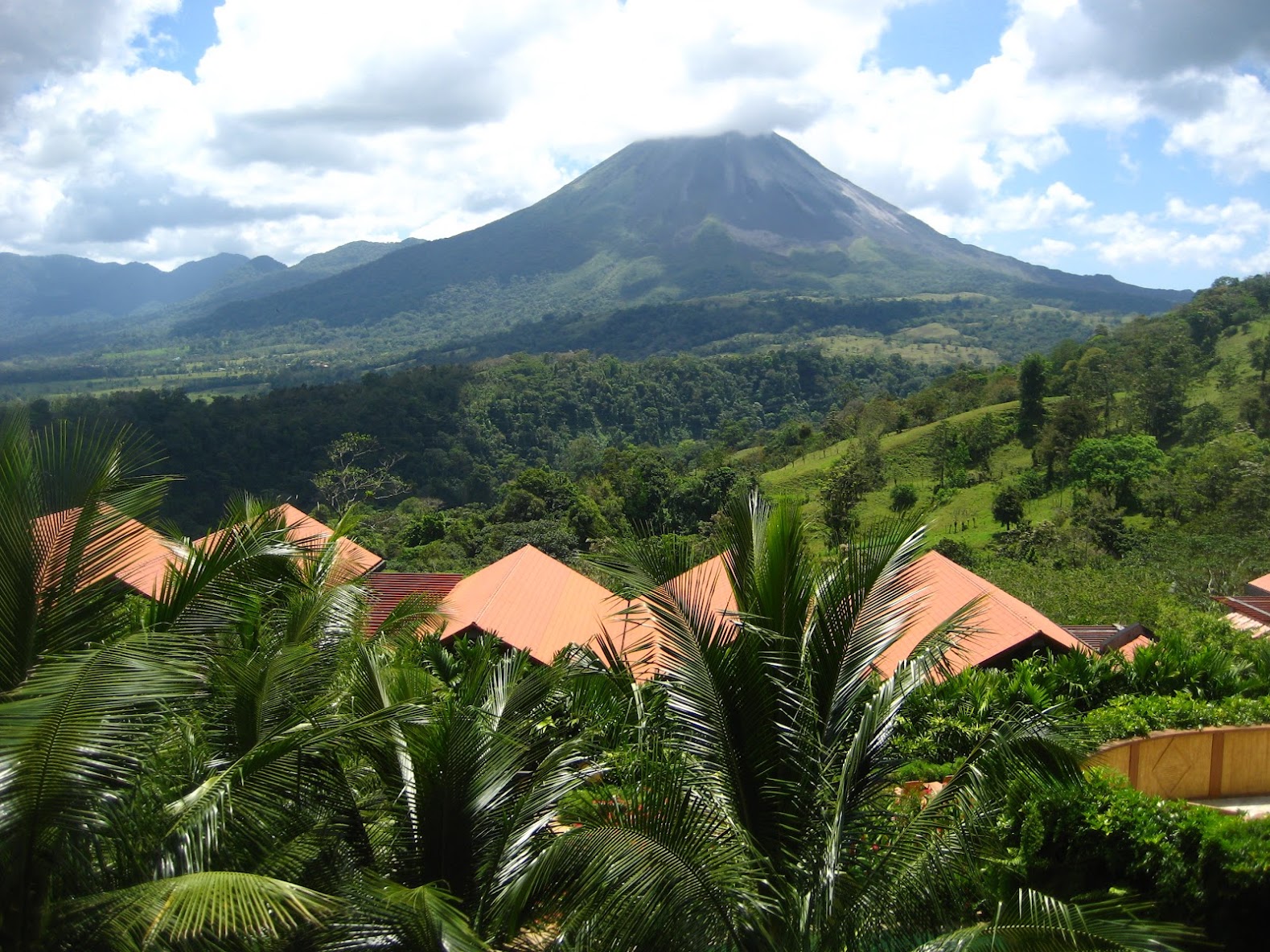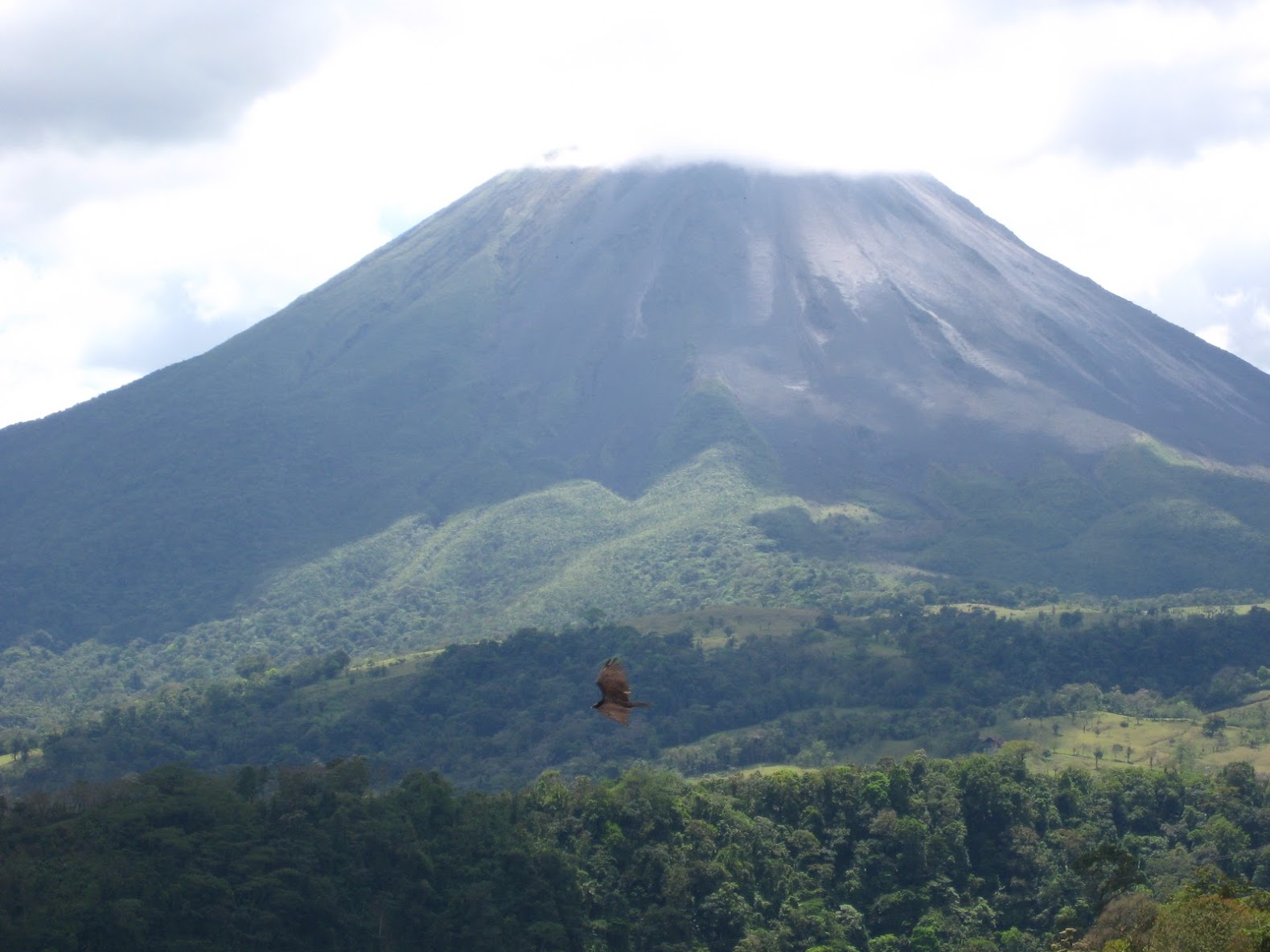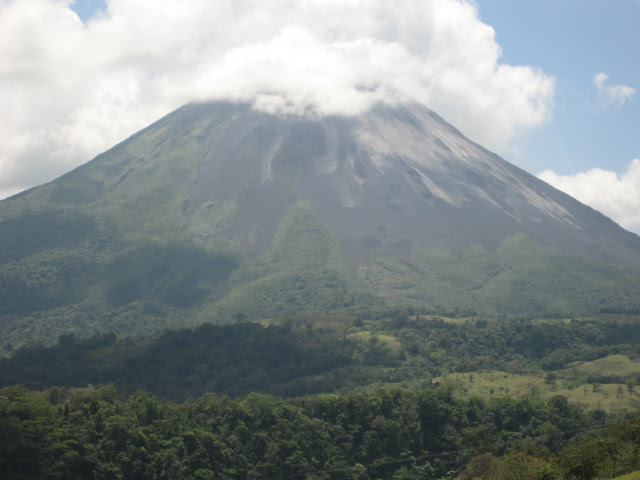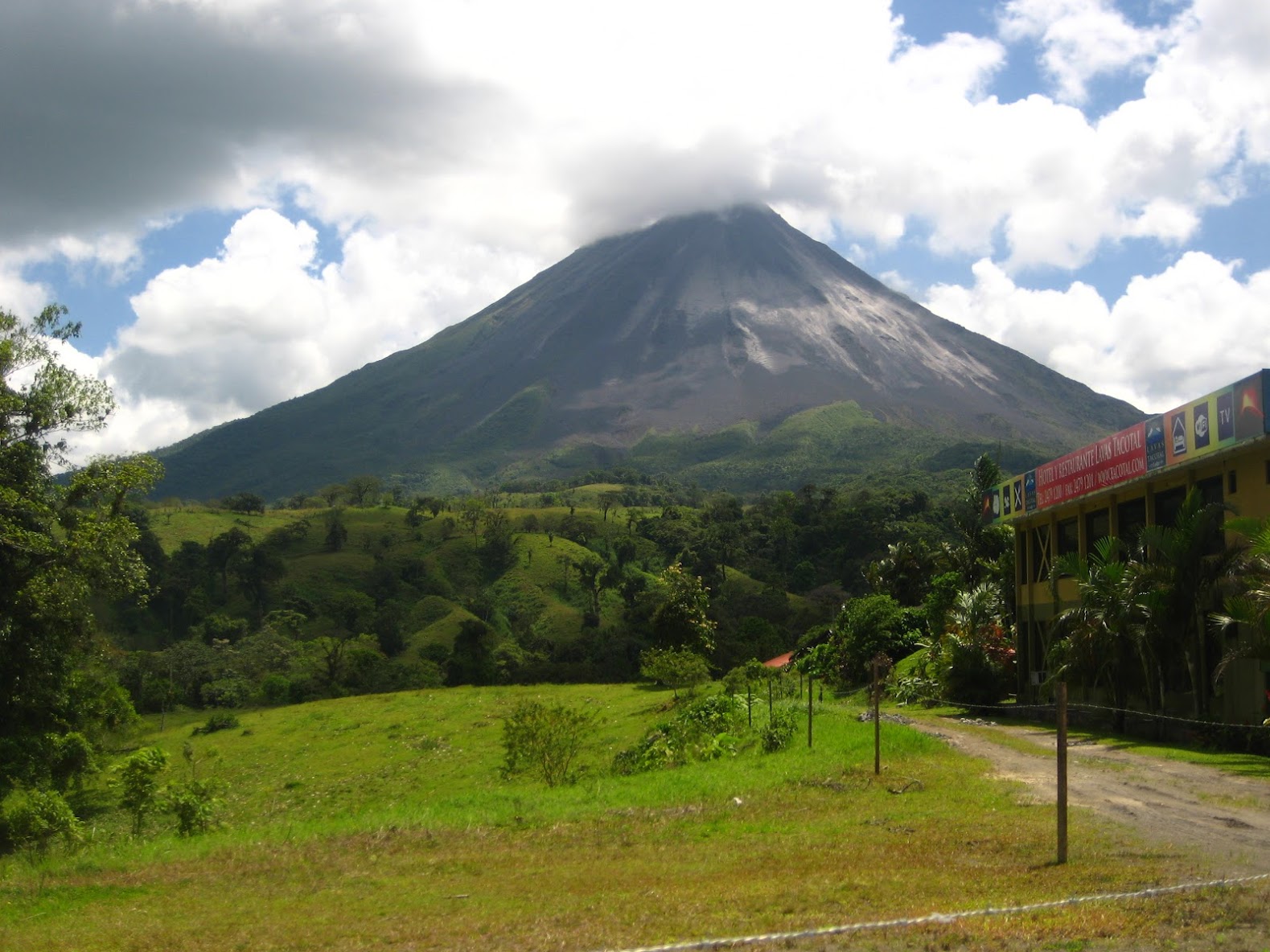 Located in the Guanacaste Region in the north of the country.  It's the next popular Colonial city, aside from the capital of San Jose. Expect to find many American fast food franchises, cultural museums and much more  Liberia is also home the second International airport, which is convenient for those not interested in landing in San Jose, between 3 1/2 to 4 hours if driving the speed limit.   Liberia is also very busy, less air polluted than San Jose.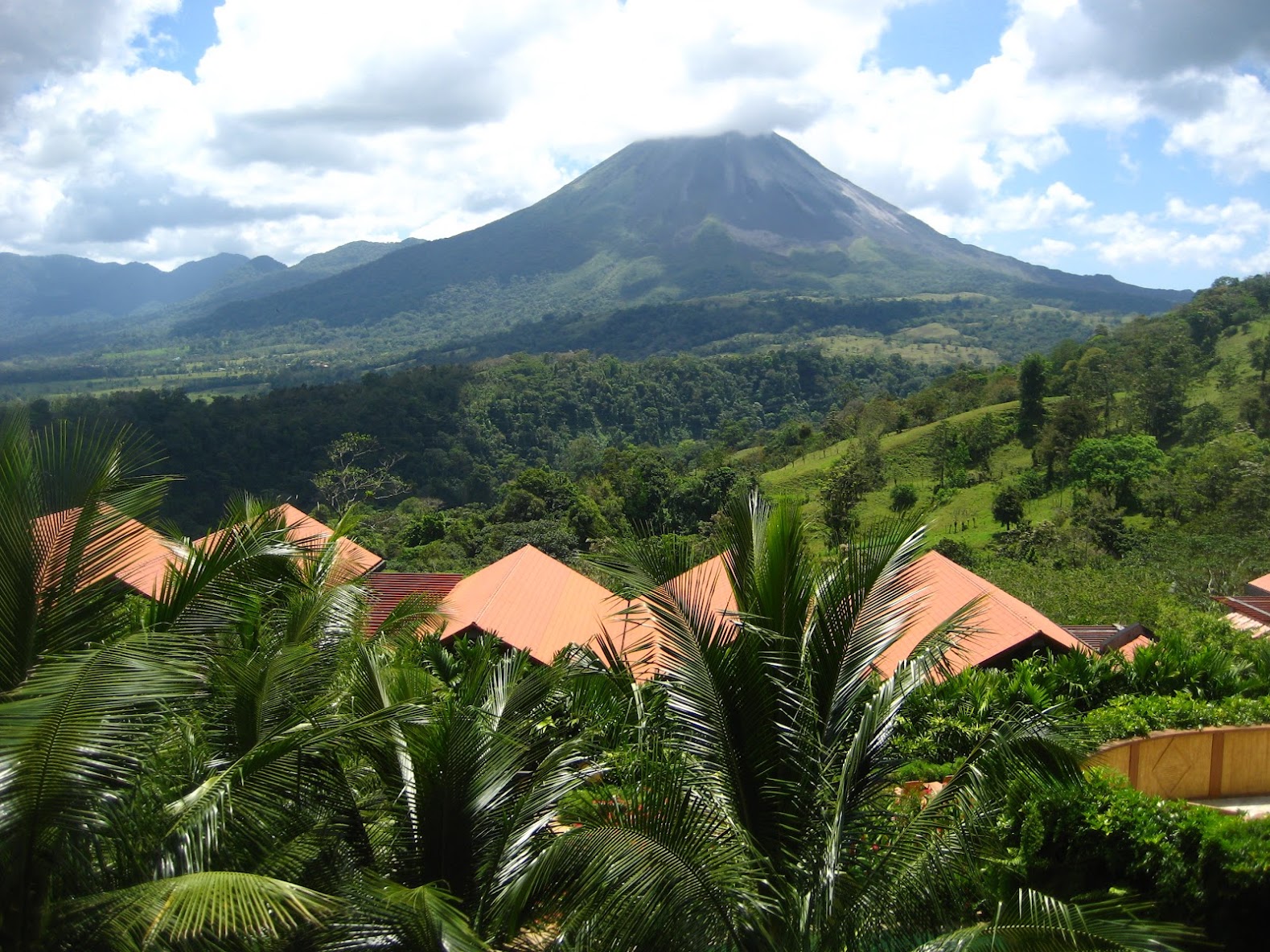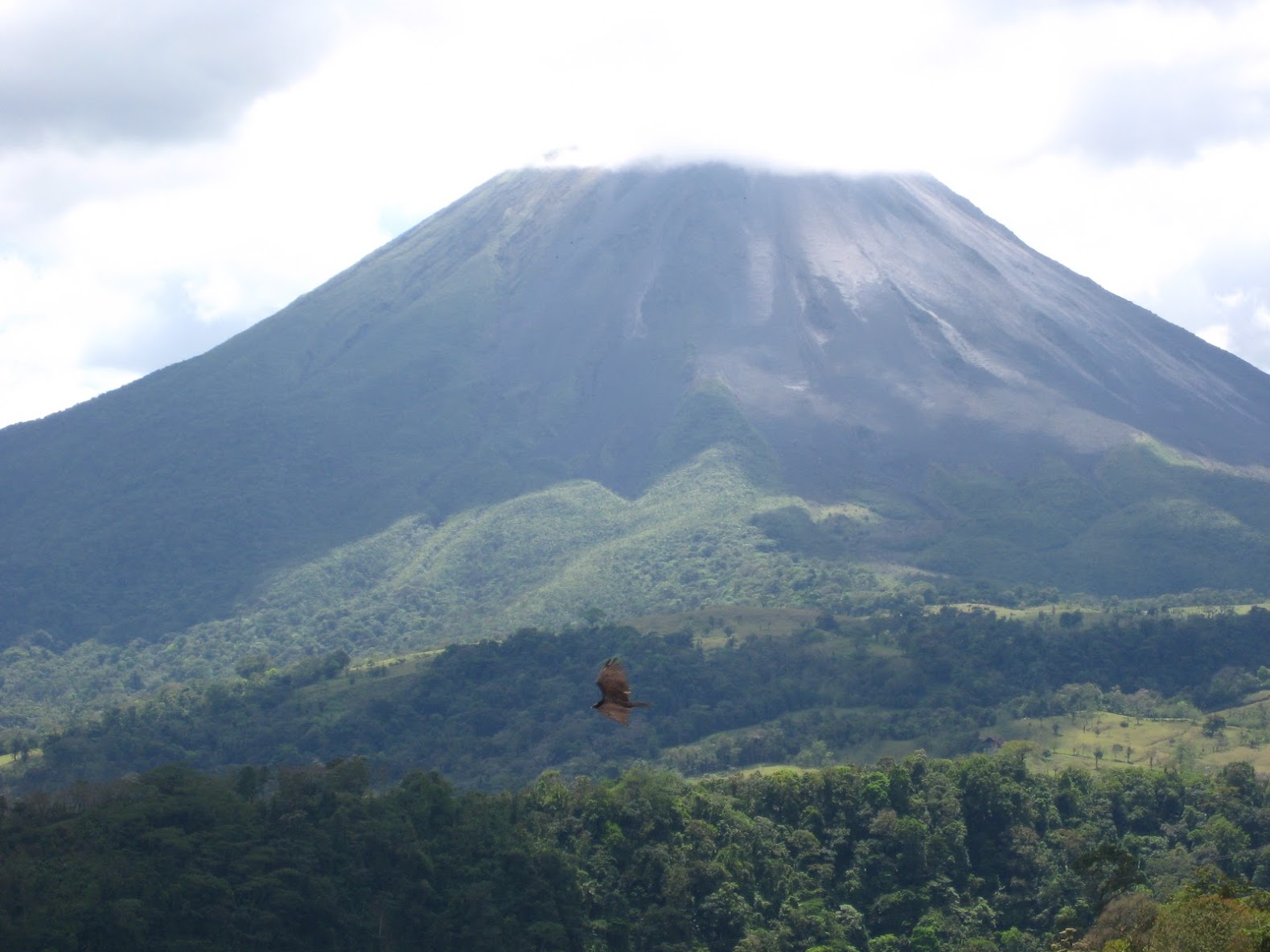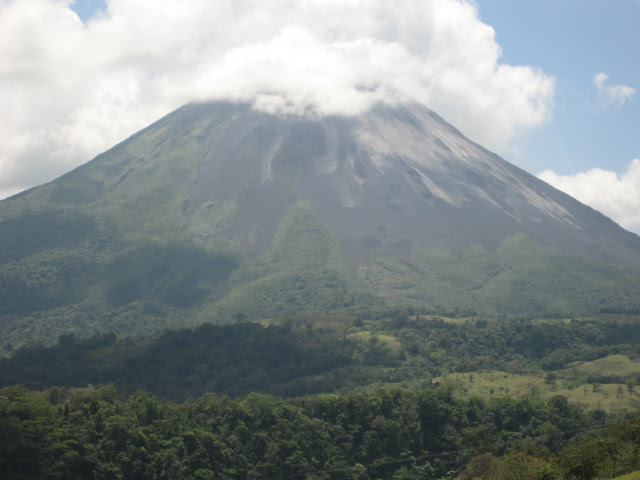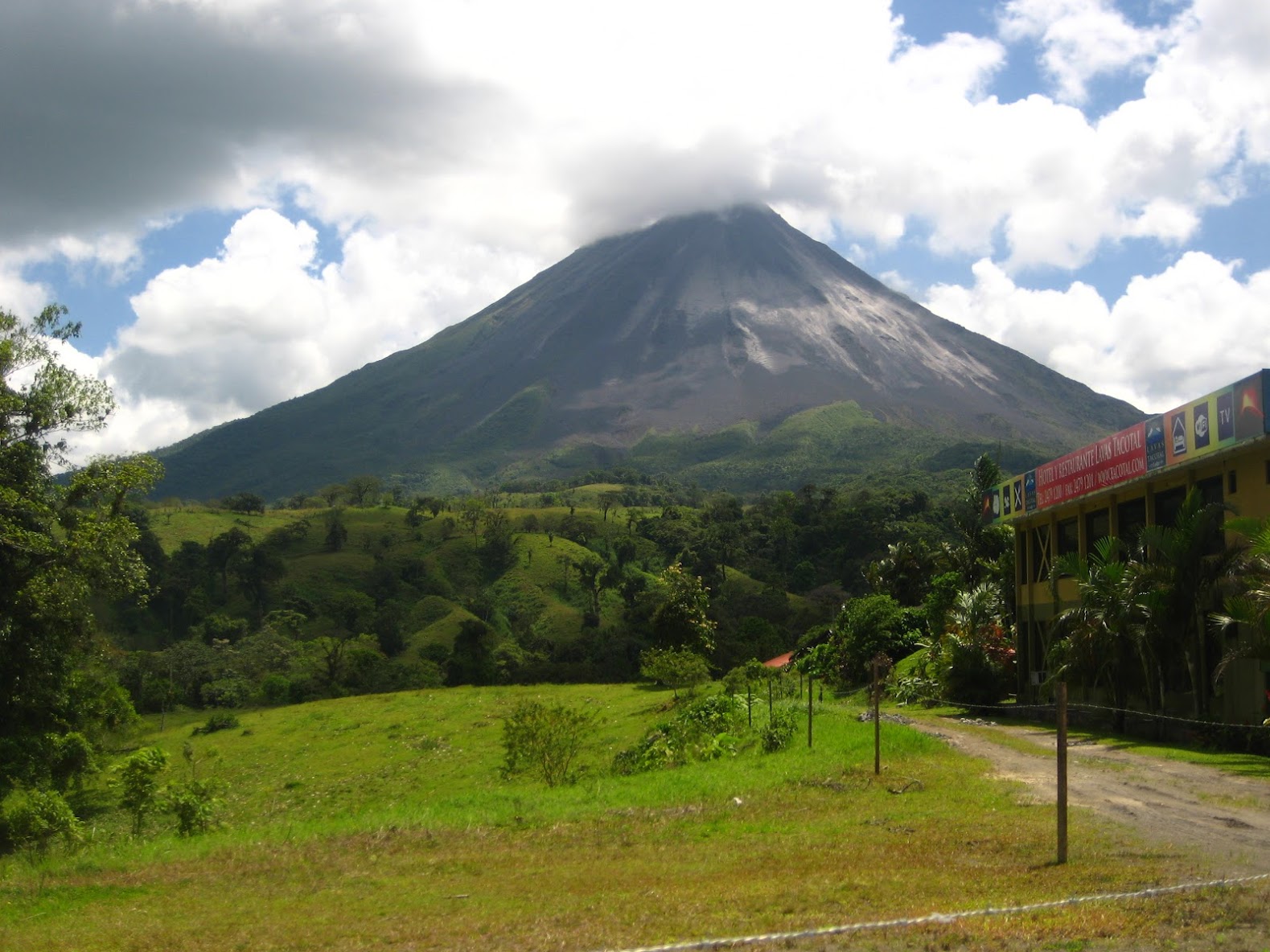 2 gorgeous resorts to experience the volcanos
Tabacón Thermal Resort & Spa
We did sleep in this resort, but we did purchase a day pass to enjoy this resorts most popular activity, the exotic hot springs that are so stunning, that hours of soaking and playing in these natural springs made it impossible to want to leave.  The Tabacón Resort is absolutely breathtaking, the lush jungle like setting, surrounded by exotic flowers and rock formations  landscaping.  
The Springs Resort & Spa at Arenal
Again we did not sleep in this resort, thus we had planned reservations, instead spent the day in the area and visited the property for a next trip, we wanted to be closer to other national parks.  Plus, the reason we visited this resort was because at the time, we were fans of the Bachelor, which was filmed at this location and we fell in love with this resort and decided to visit it, the property is beautiful and has the best views of the volcano.  The property is being in a jungle, the decor is rustic and a hot spring and pools.   A beautiful hidden property, not found off the side of road. 
Costa Rica's national parks is the main reason you want to visit the country.  These national parks host some very impressive natural landscapes, exotic animals, beautiful beaches and volcano hikes to get to hidden waterfalls.  
I planned our entire one month trip around the national parks we wanted to visit.  
1. Rincon De La Vieja
2. Arenal Volcano
3. Manuel Anrtonio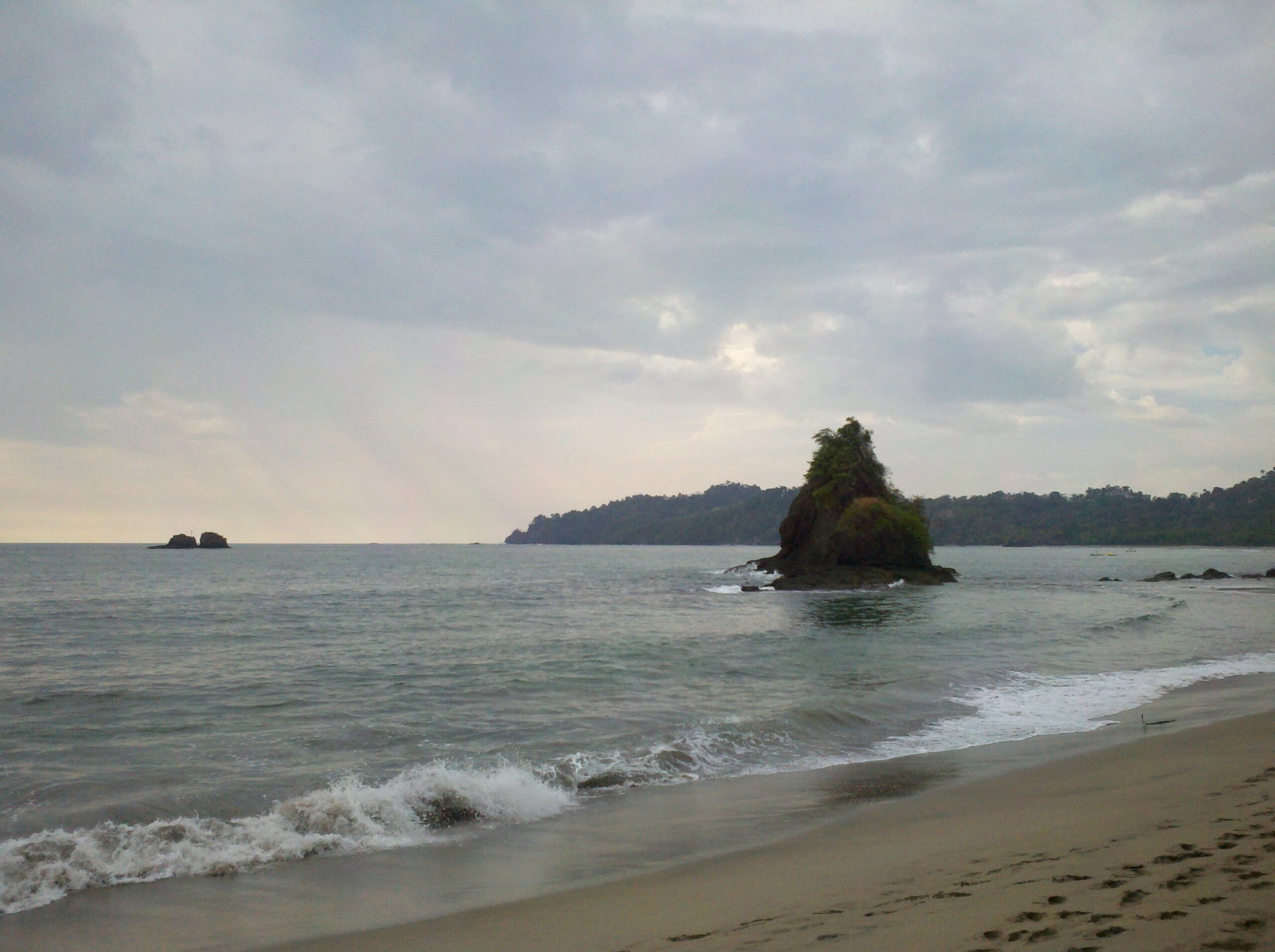 A WILD FLORA & FAUNA KINGDOM
I can't stress enough, just how many exotic flowers, plants and animals we witnessed in Costa Rica.  Every corner you turn you will have a natural experience.  And this is part of the Costa Rican allure, it's natural beauty.  Costa Rica's respects its  natural habitat.
COSTA RICA'S ANIMAL KINGDOM
An animals life in Costa Rica is beyond free range, it's amazing, they roam the streets, the trees, the houses, the farms as they wish.  Animals are friendly, not afraid of humans or cars.  Below are some interesting living beauties I was able to capture in their most organic habitat.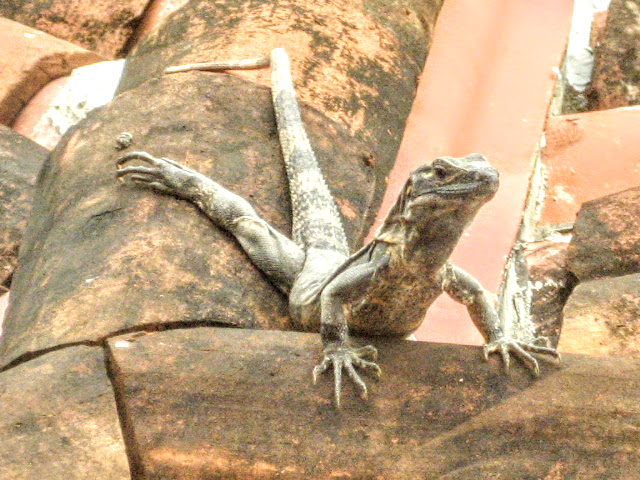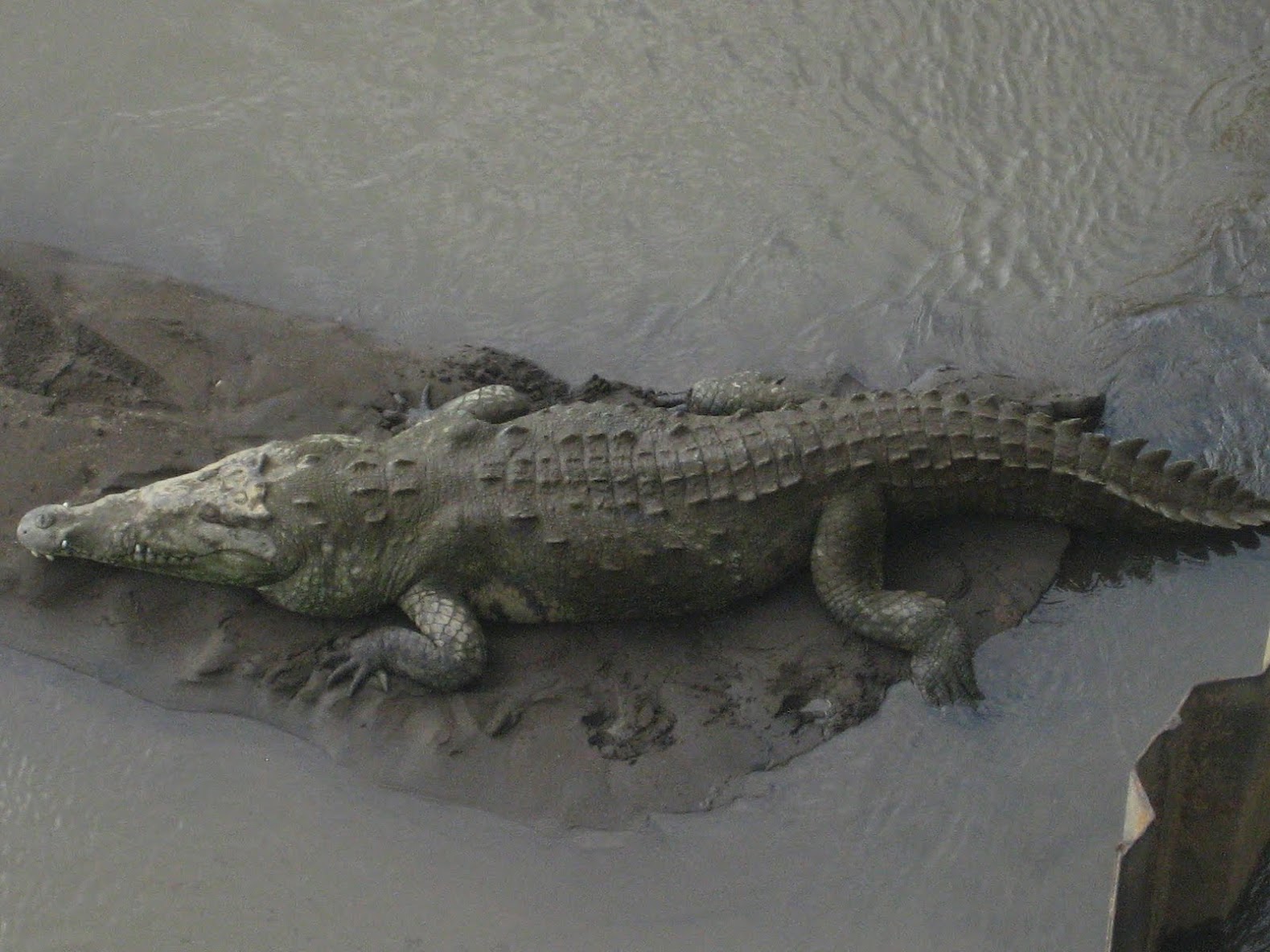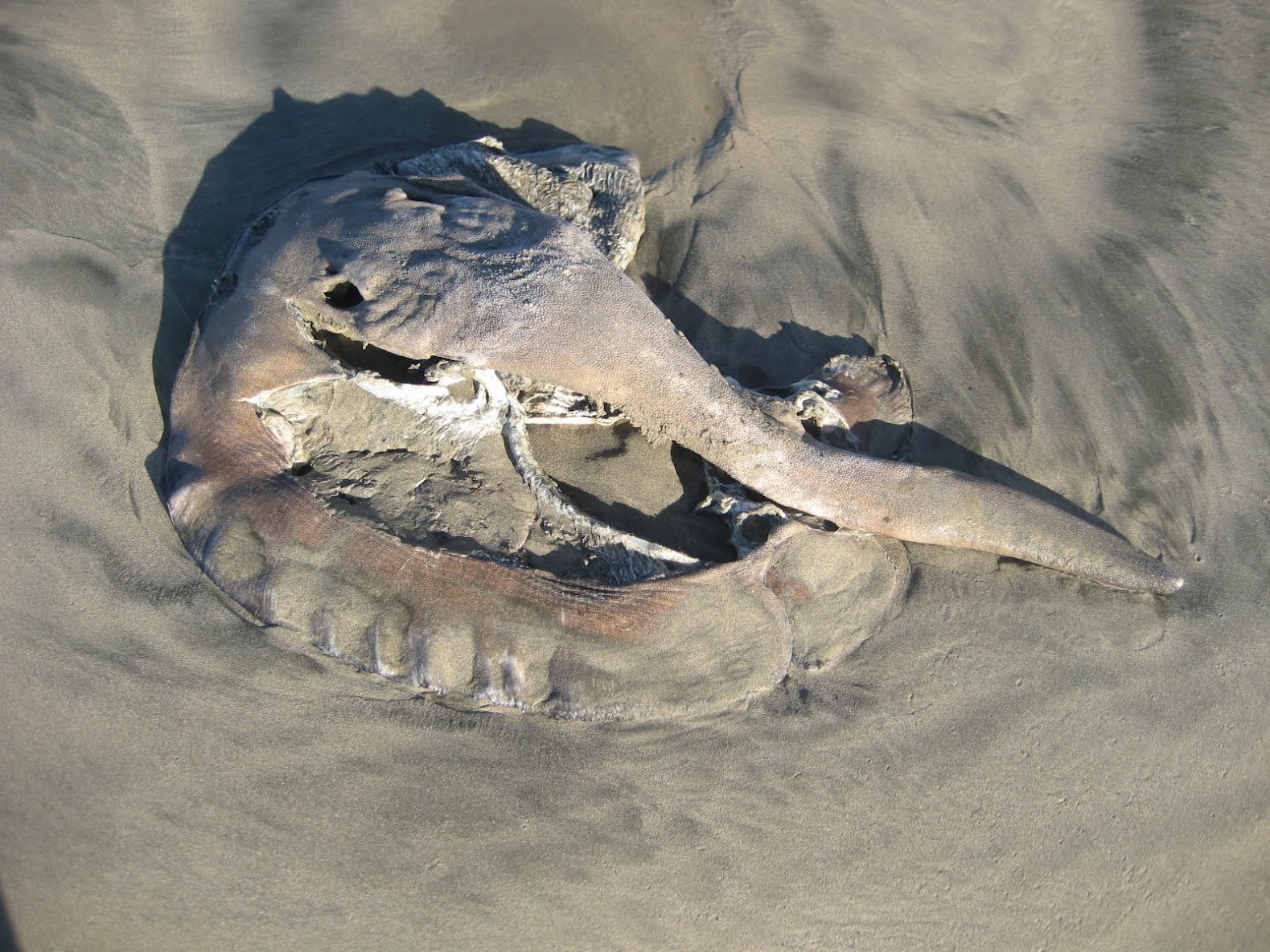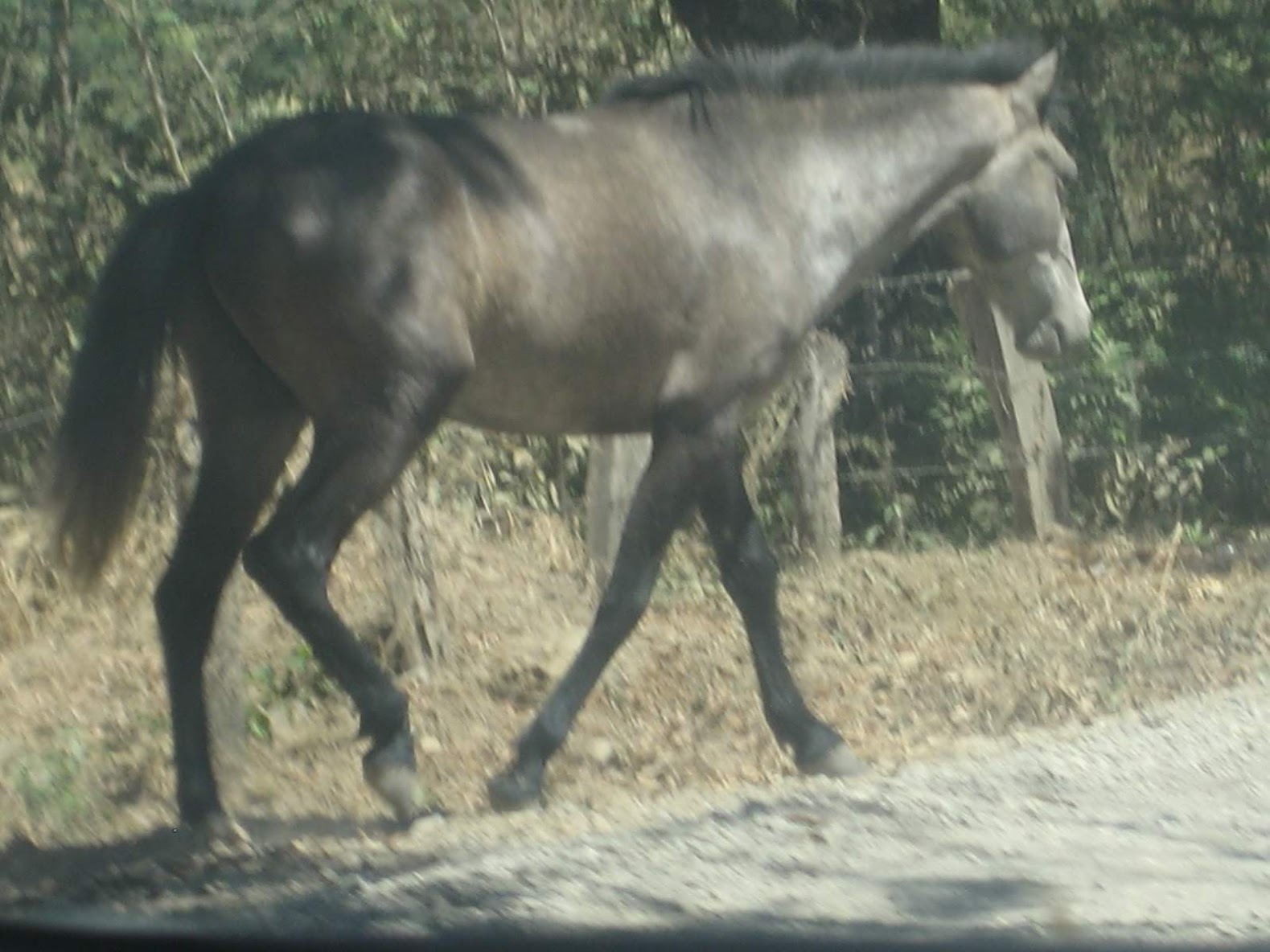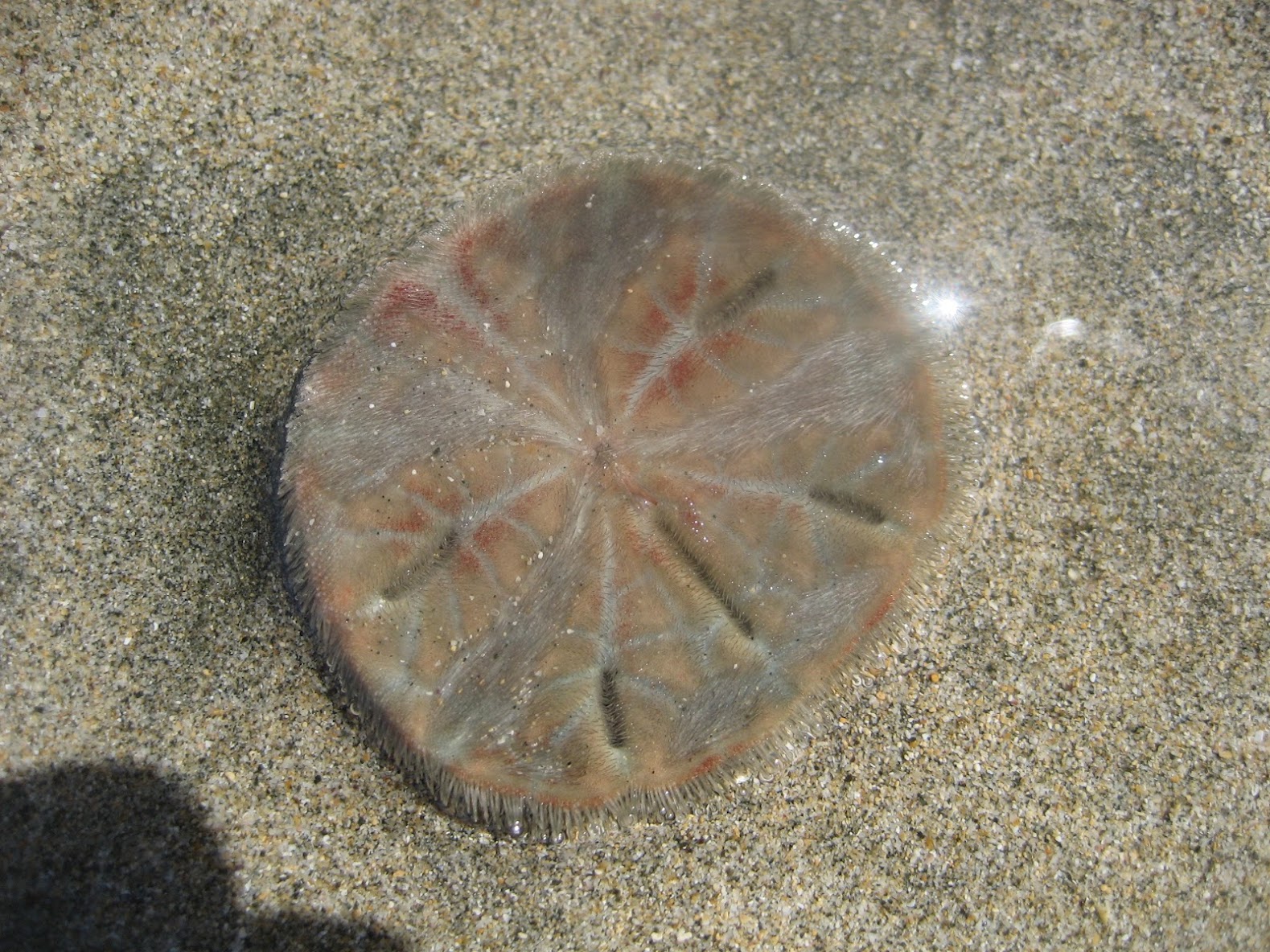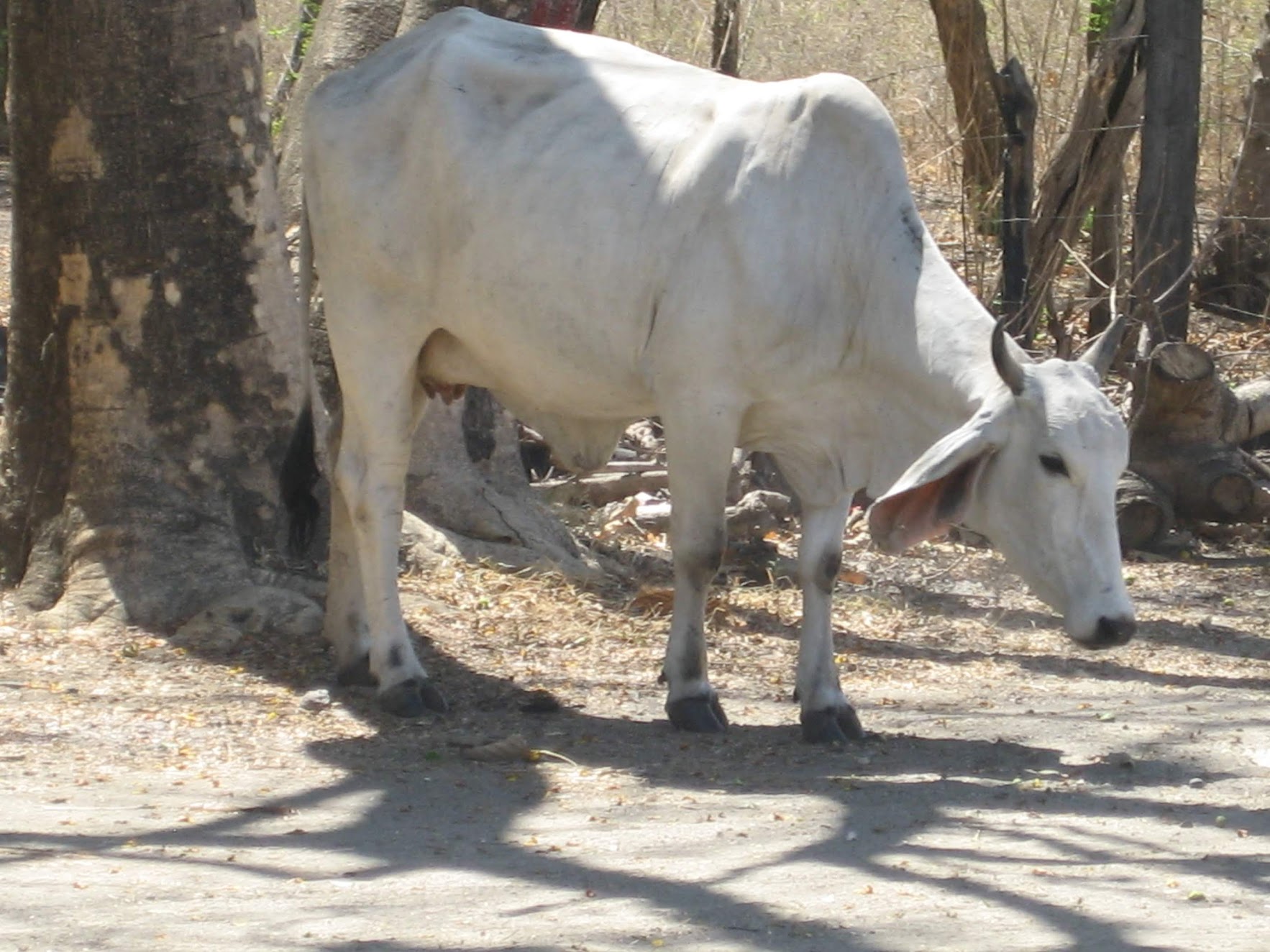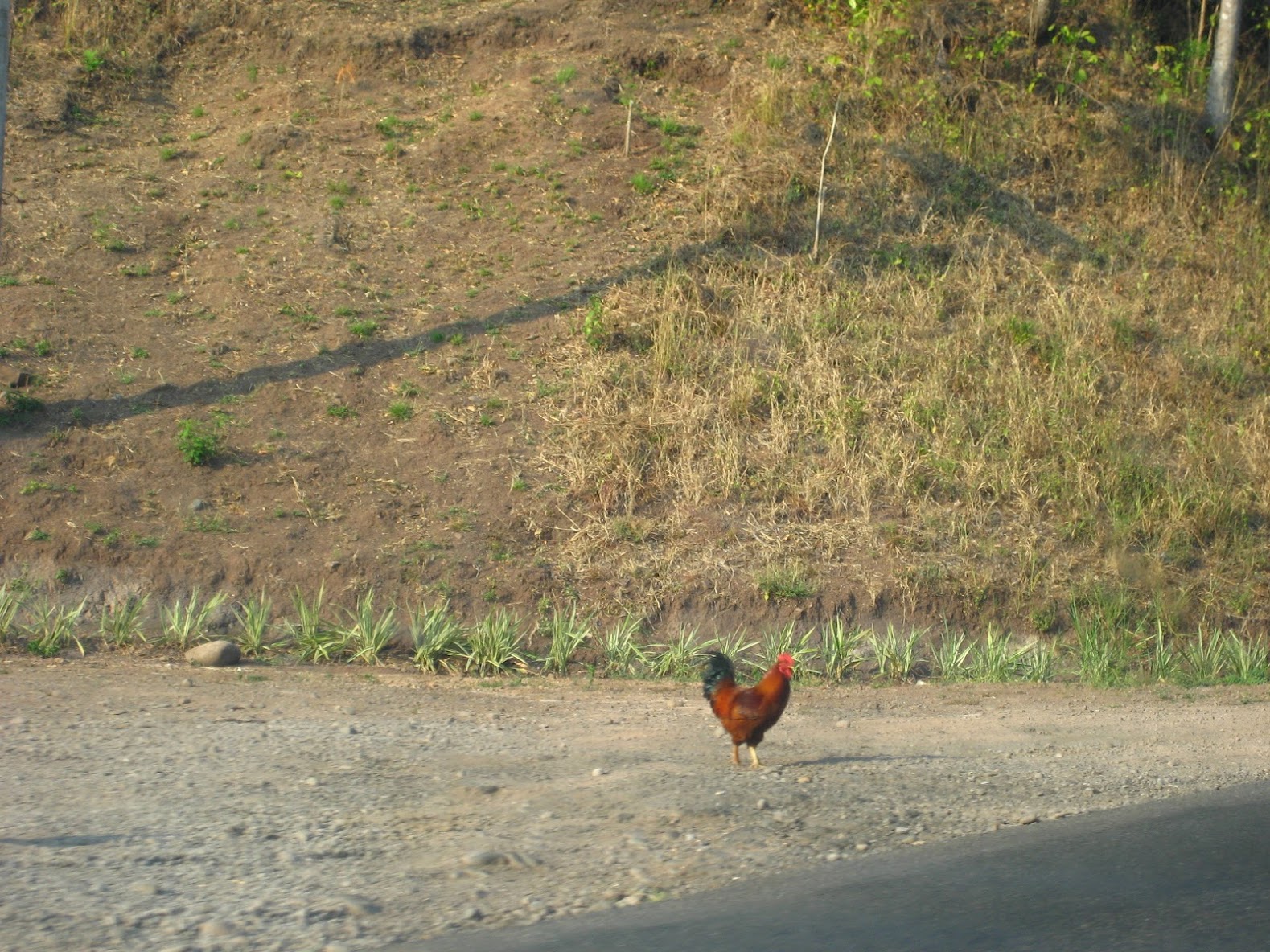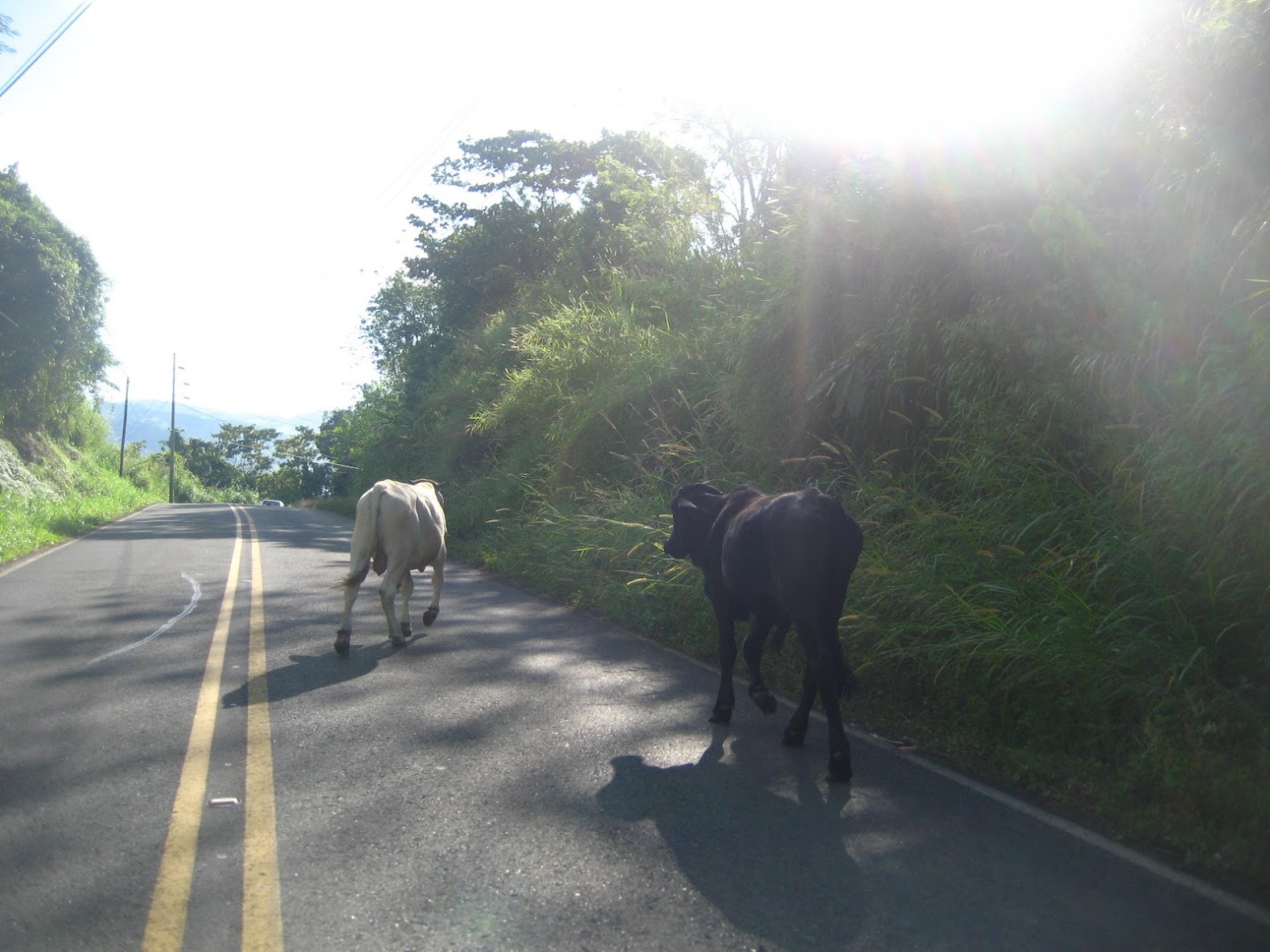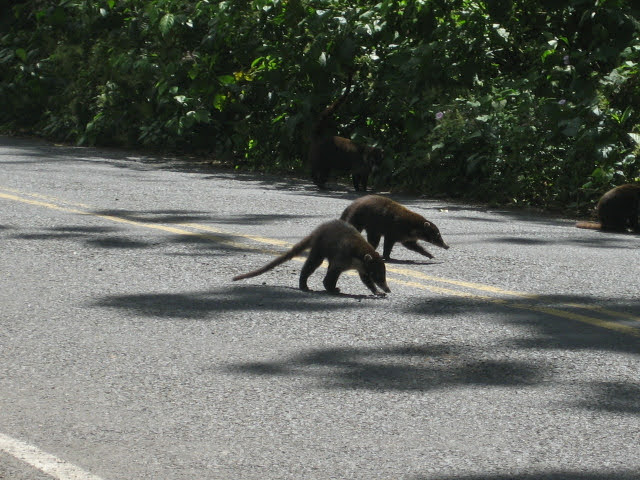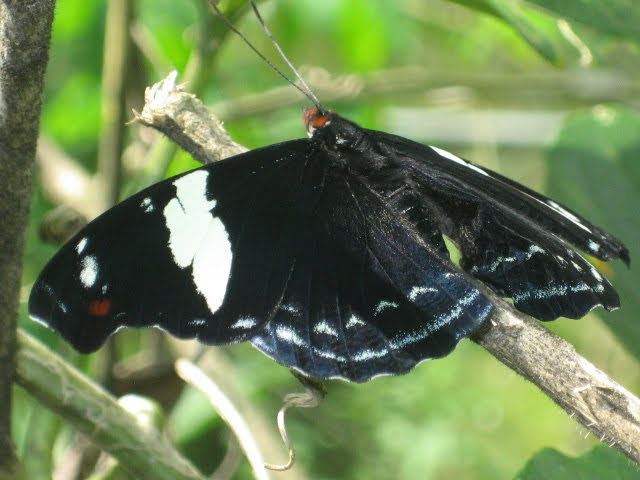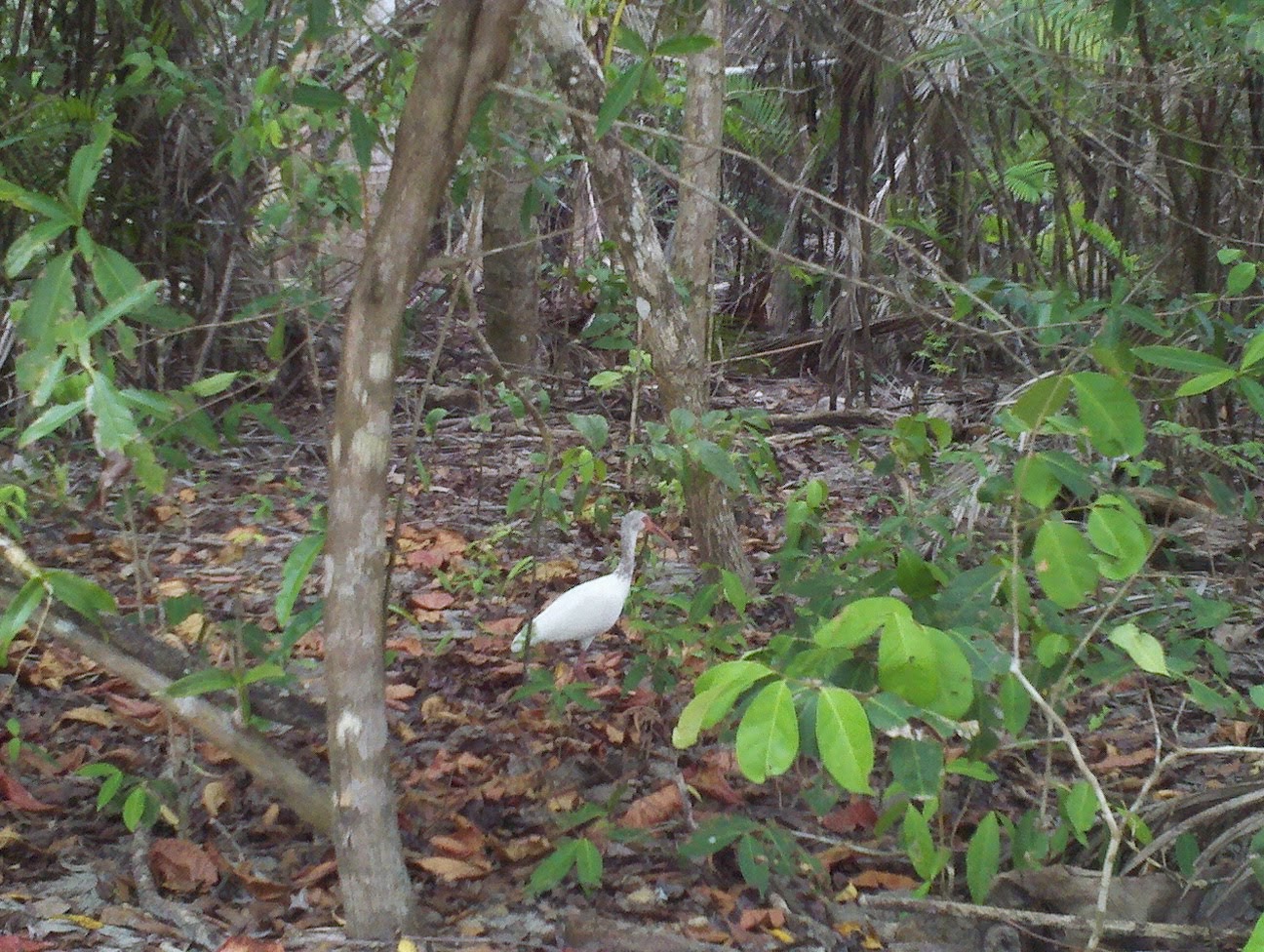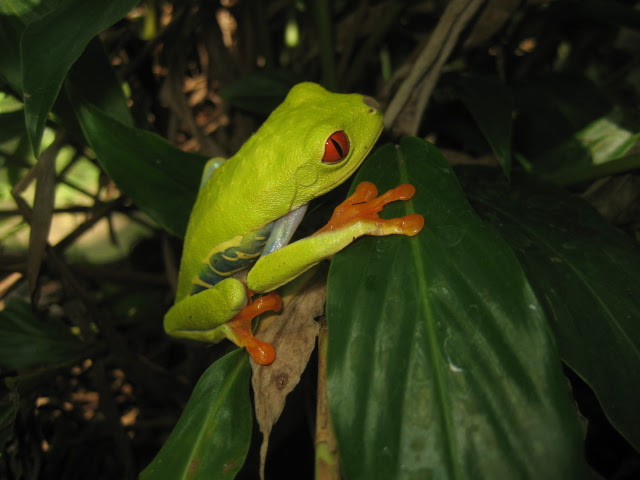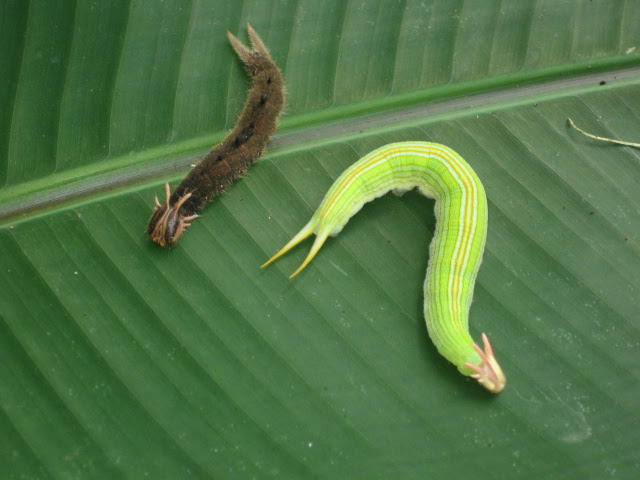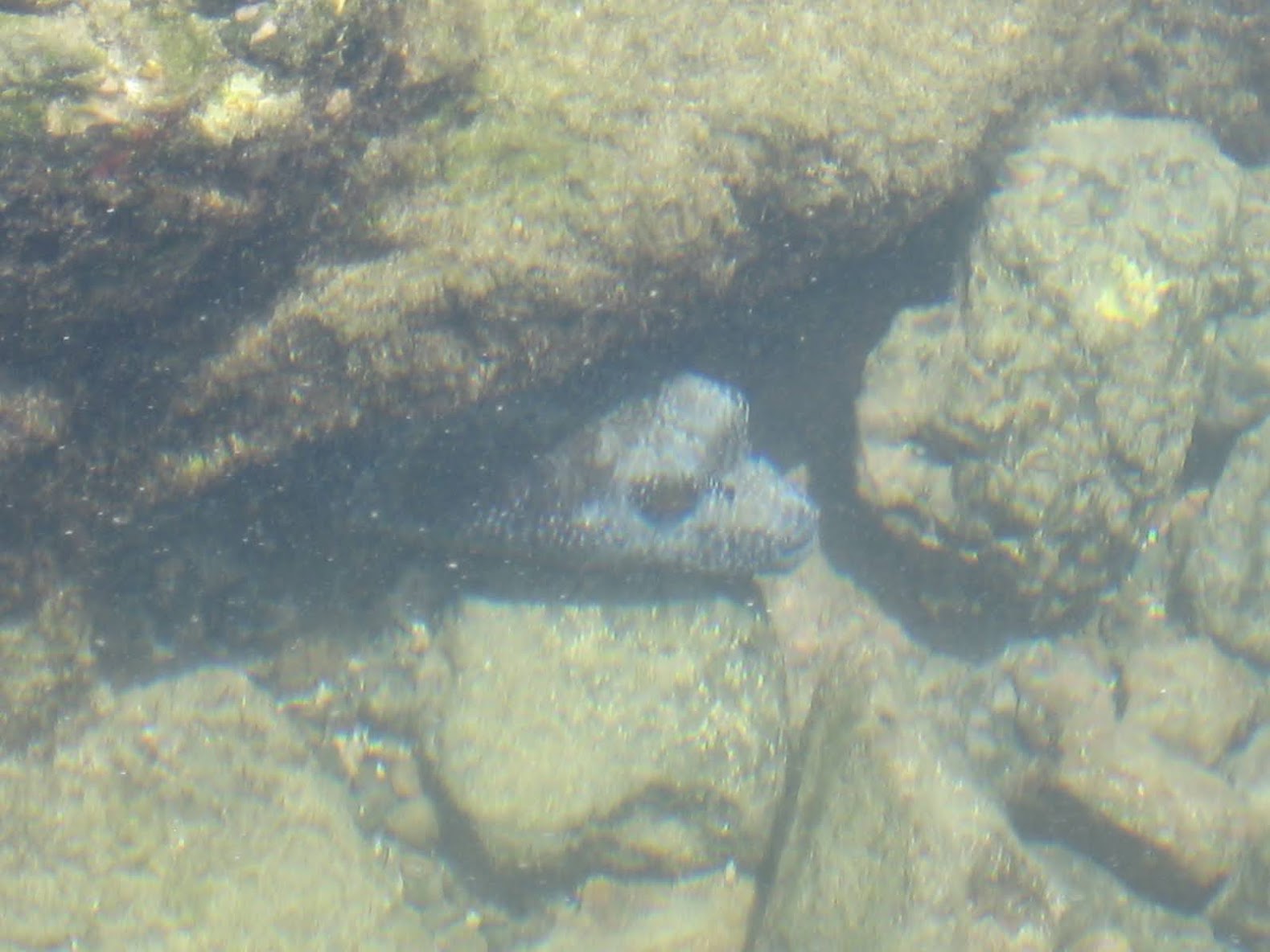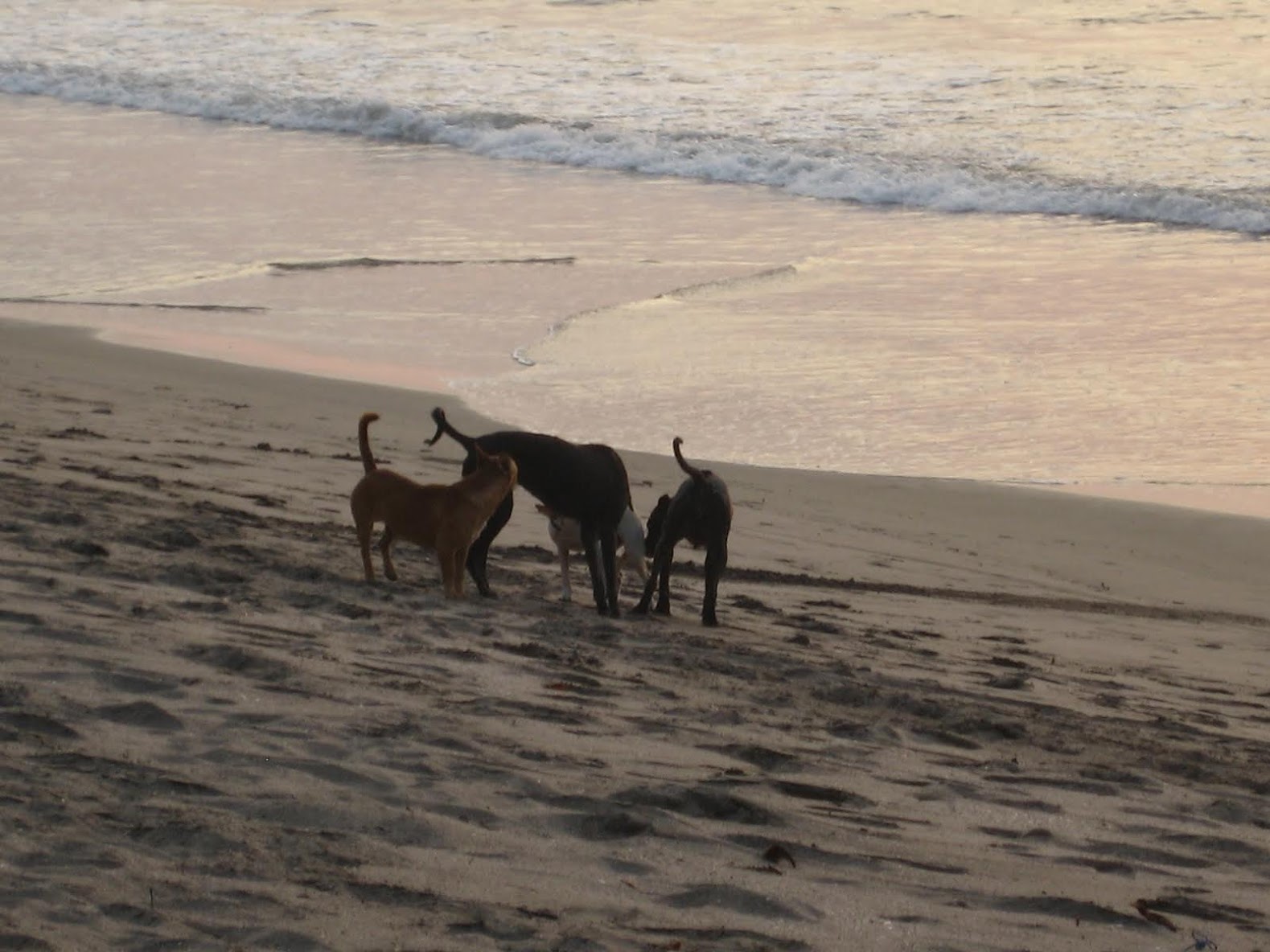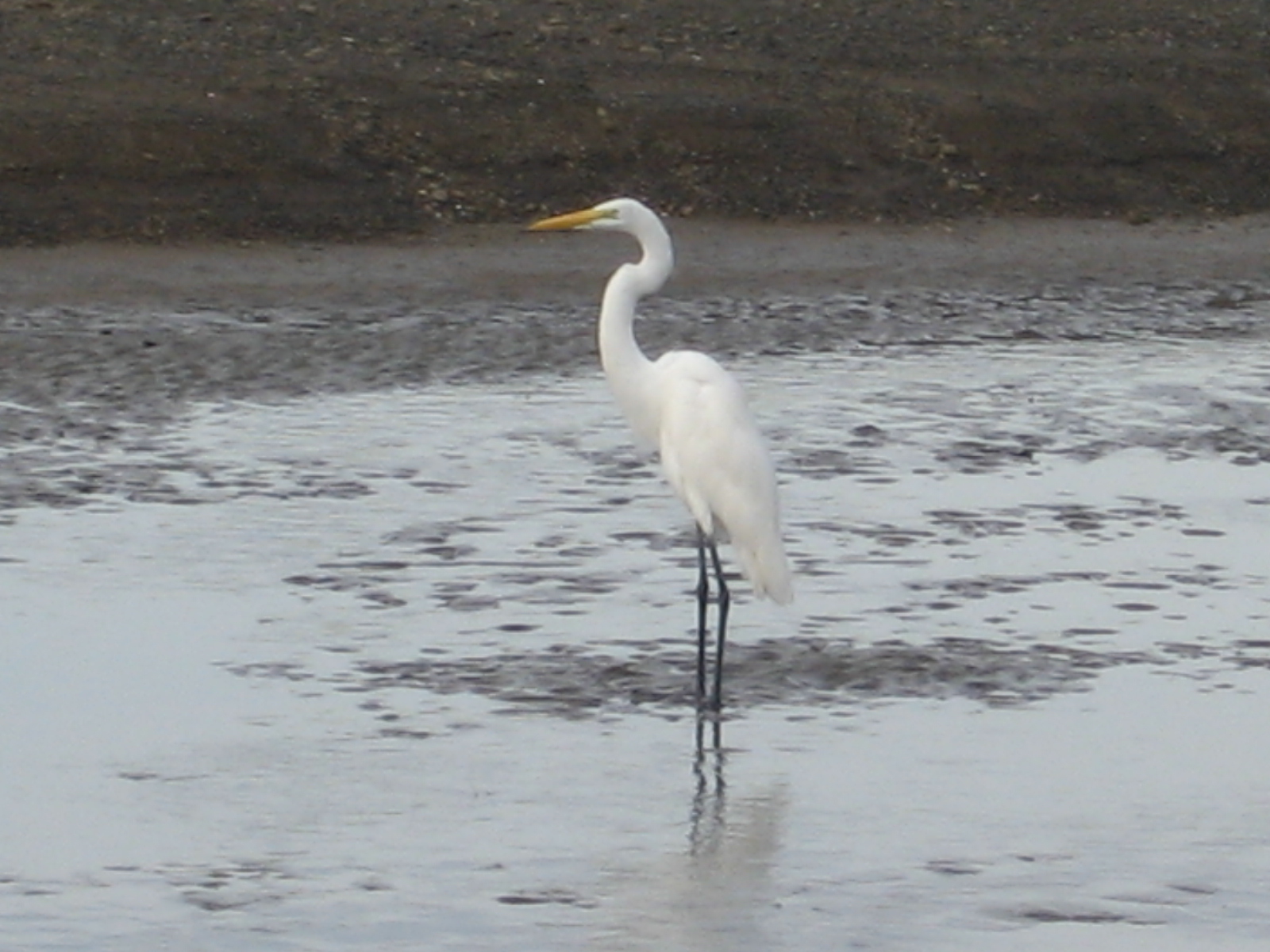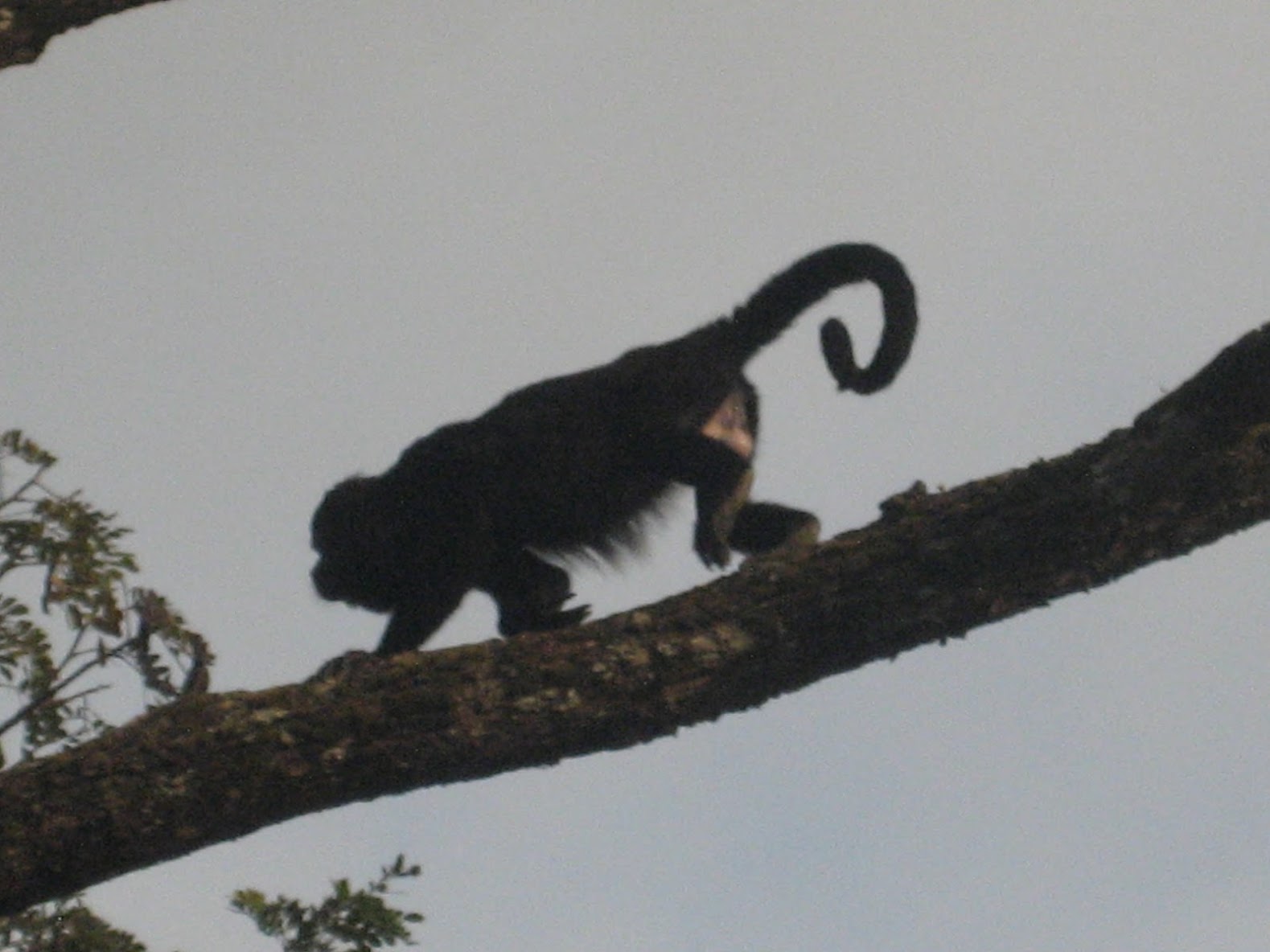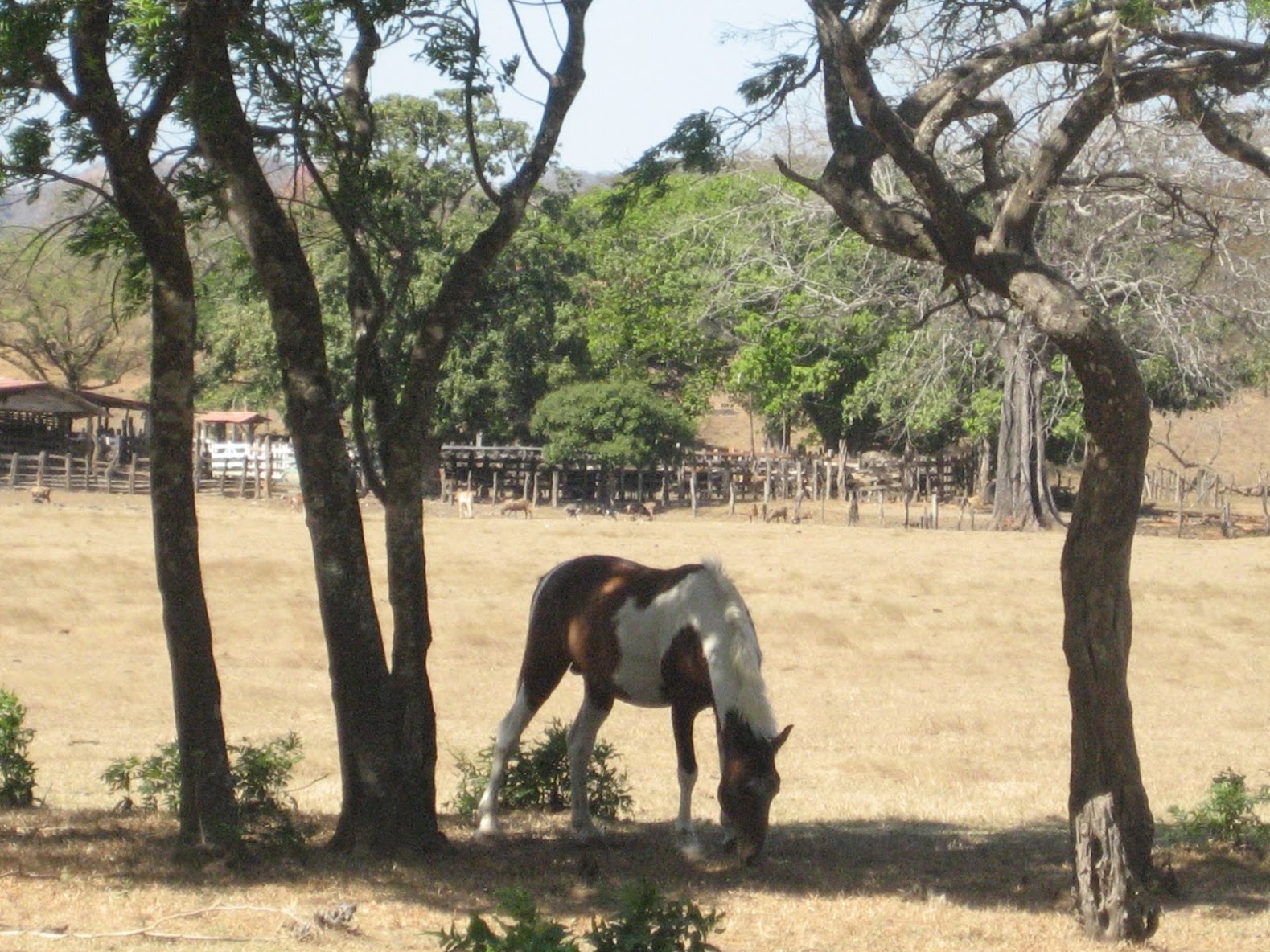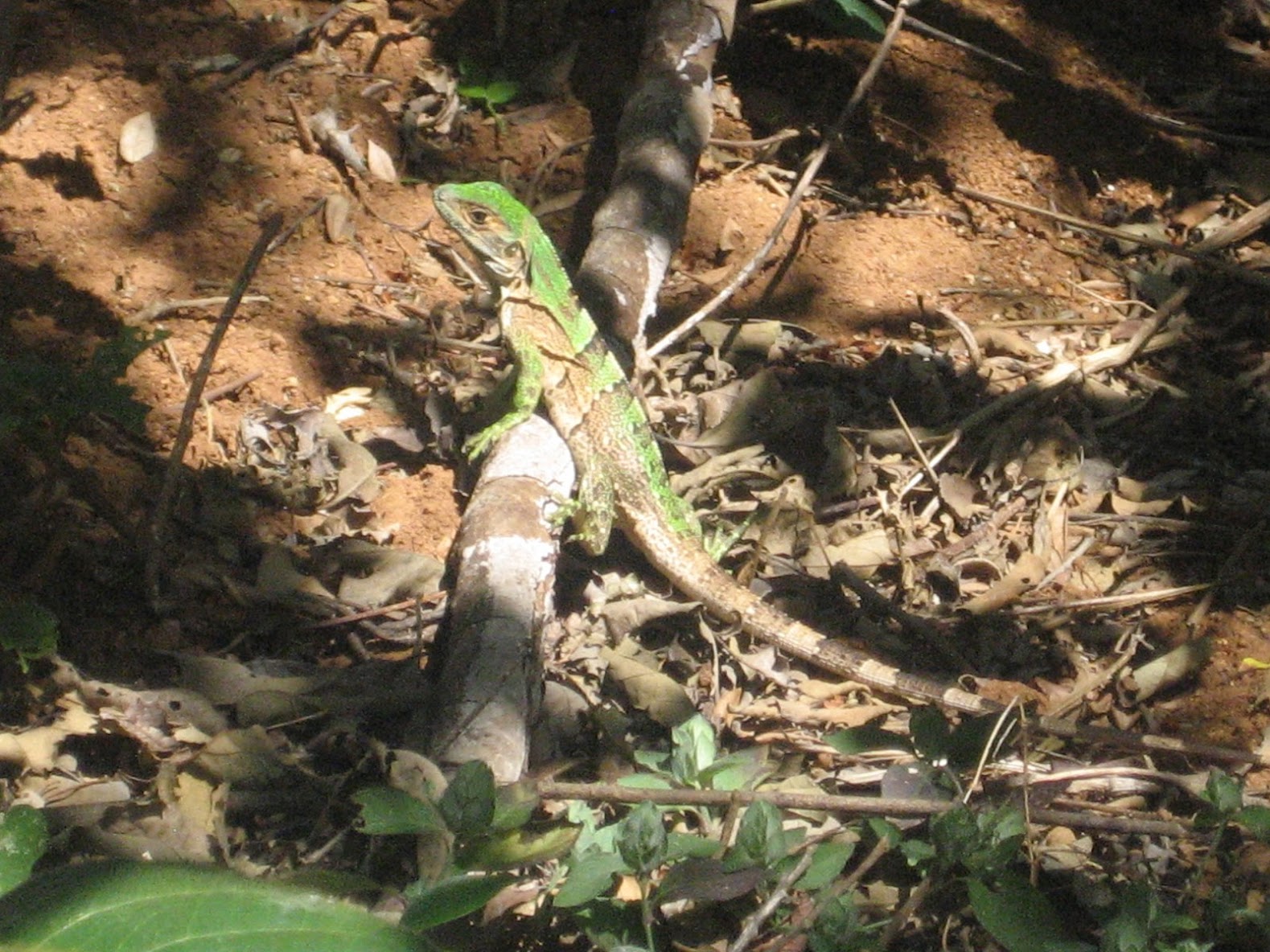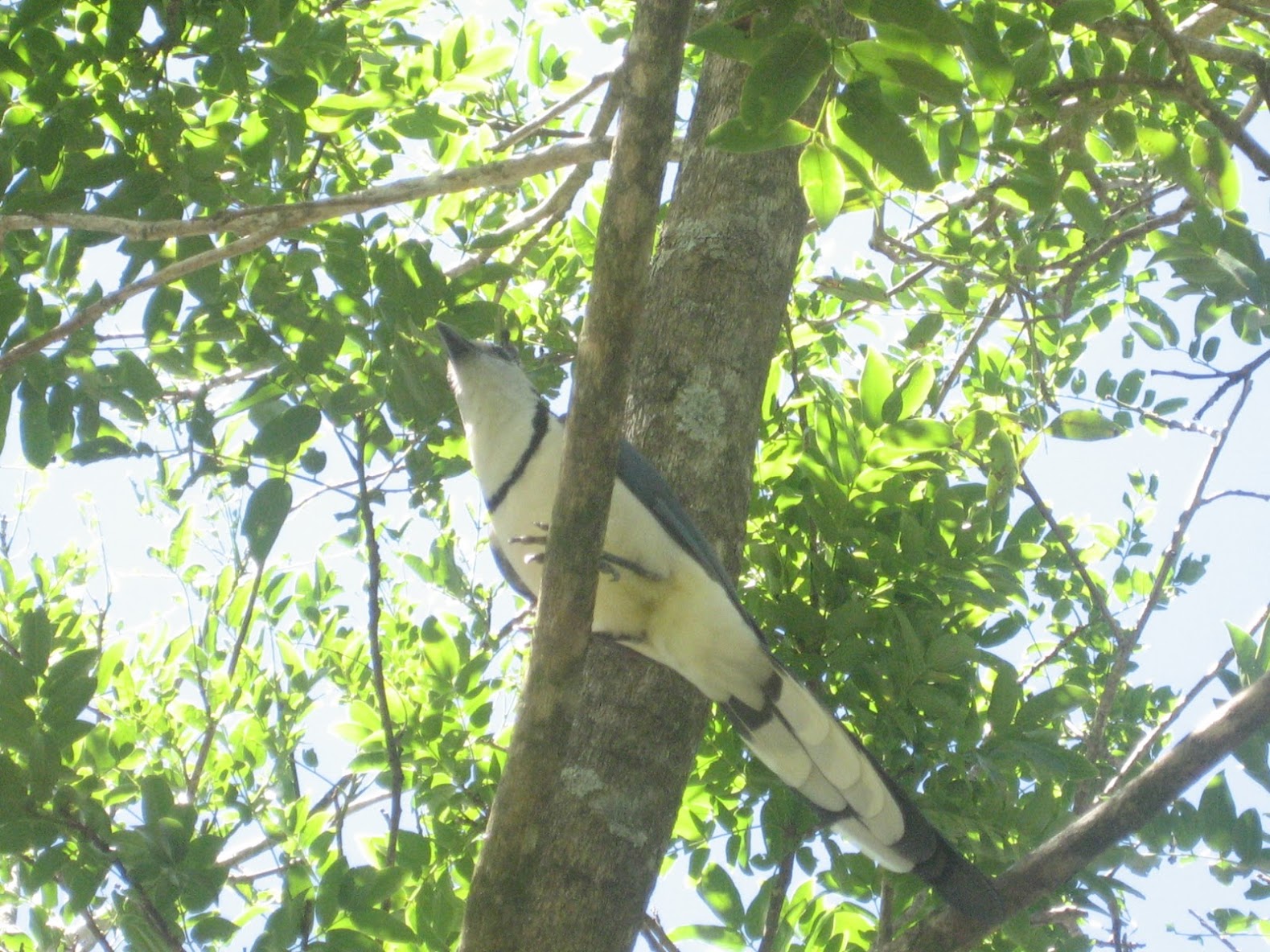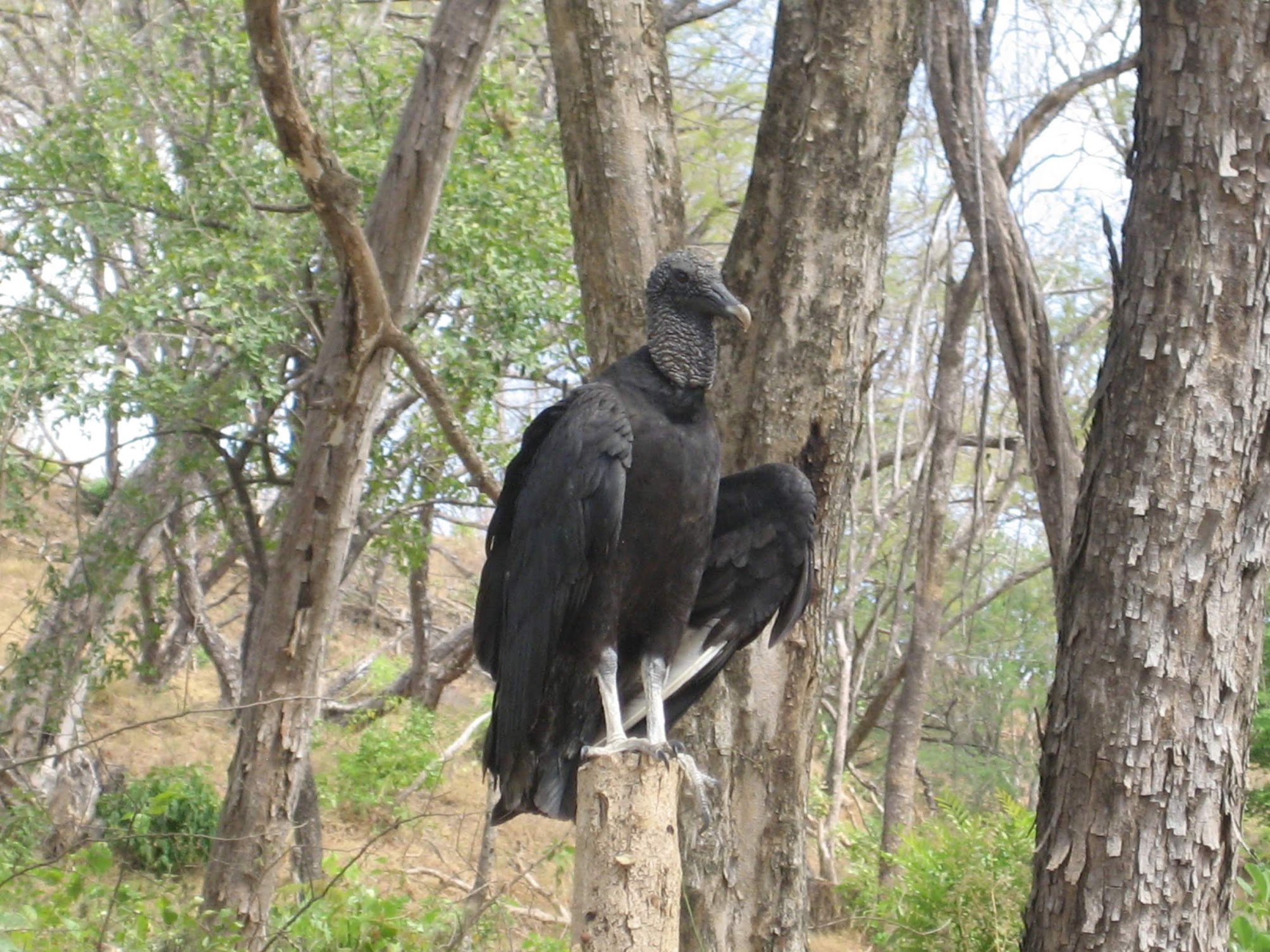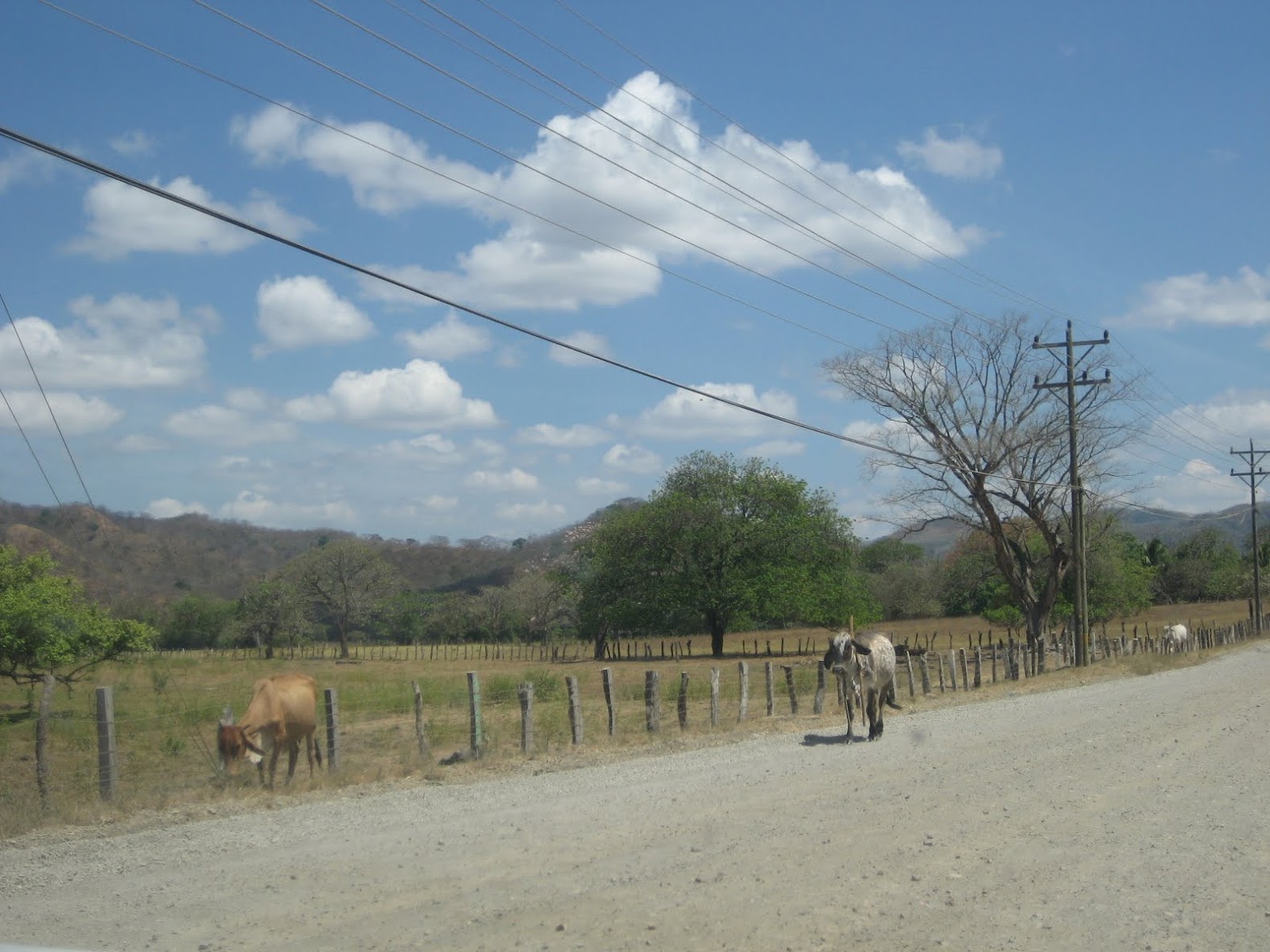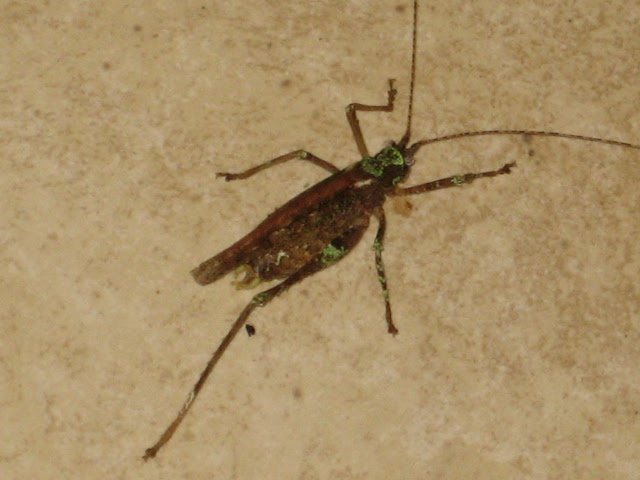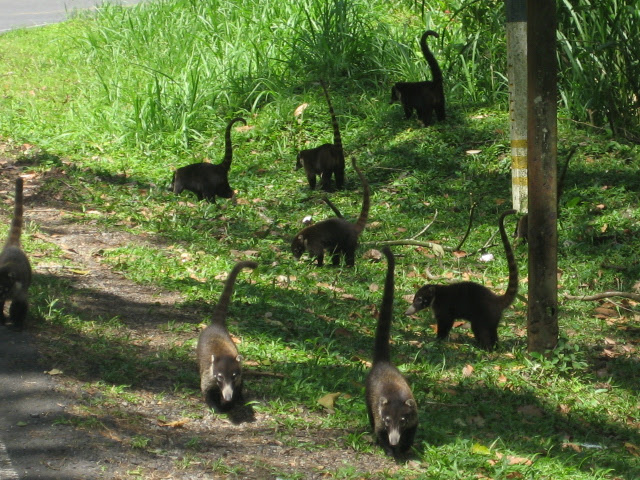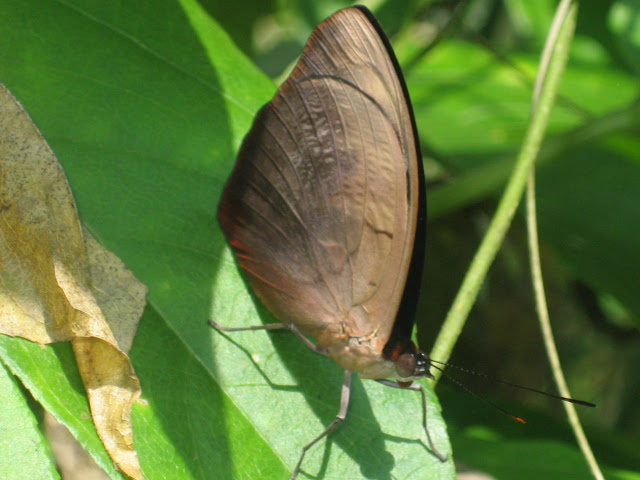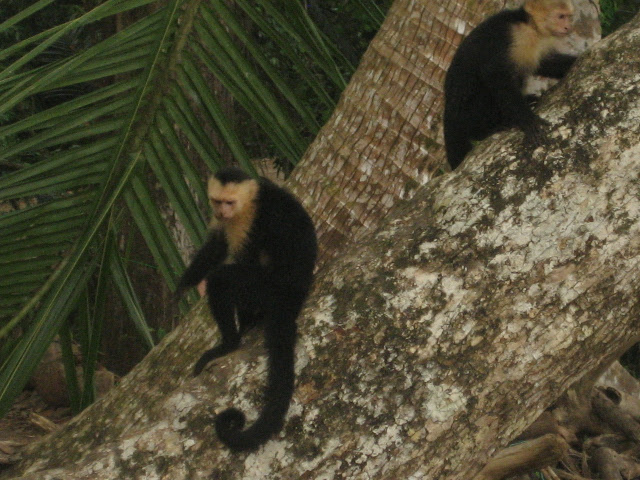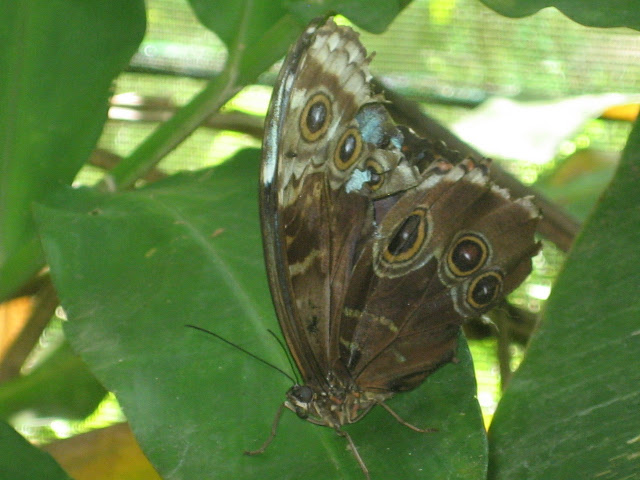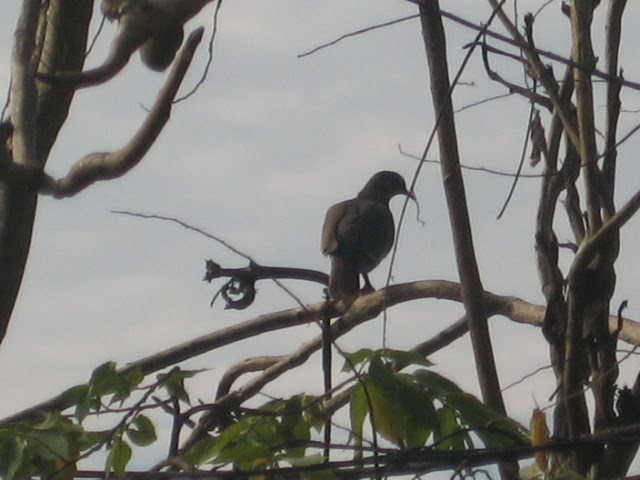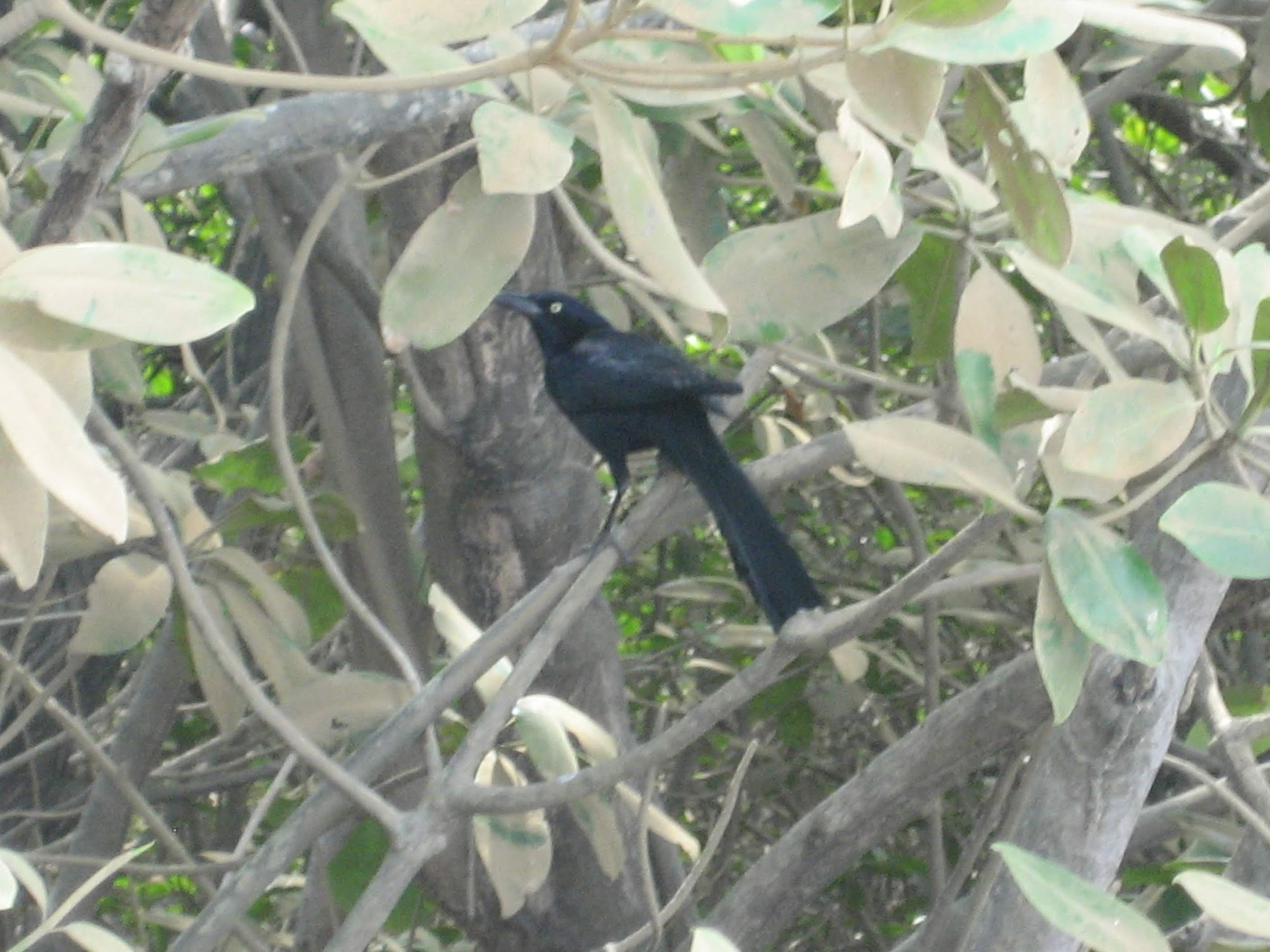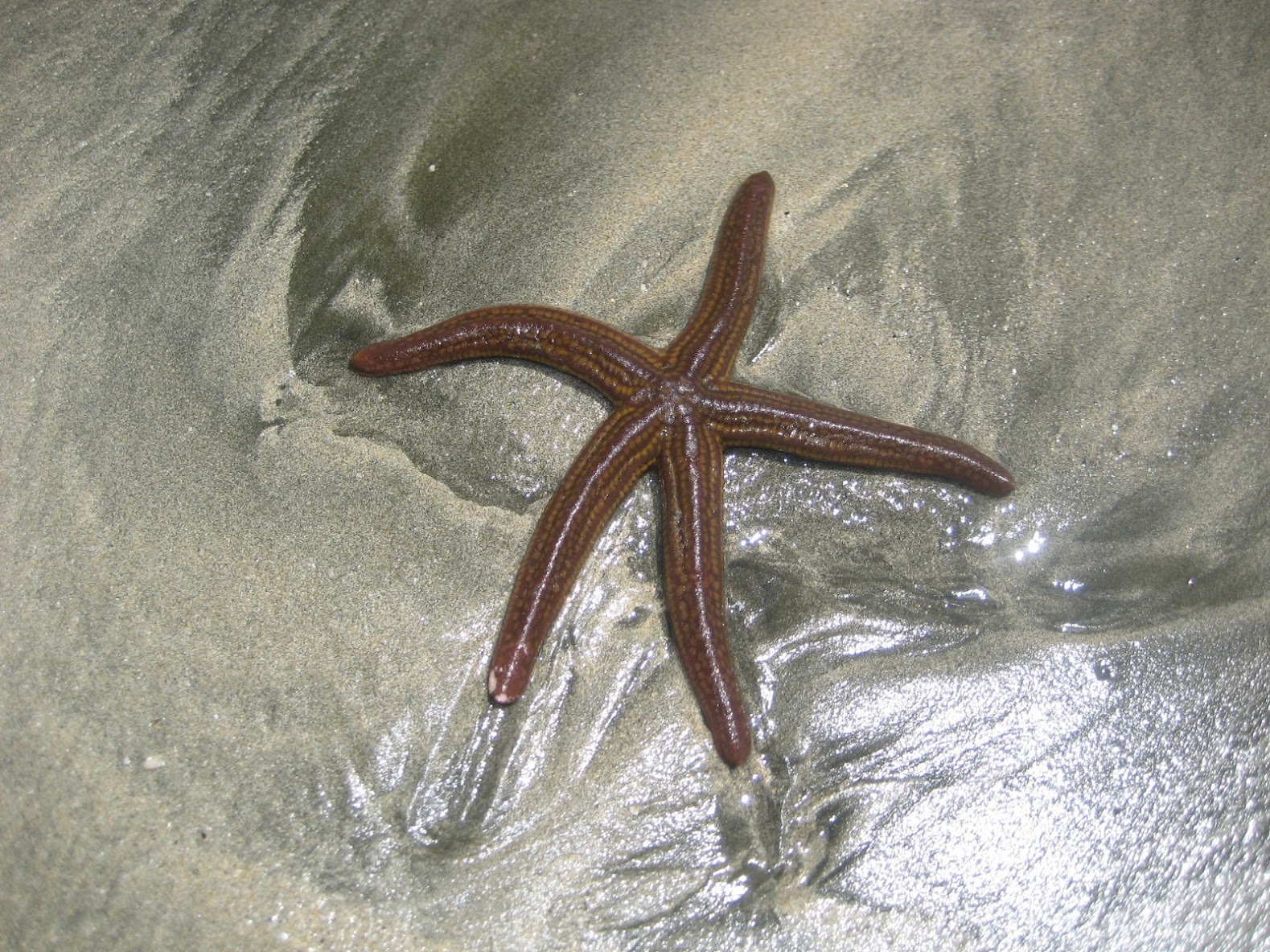 EXOTIC PLANTS & FLOWERS OF COSTA RICA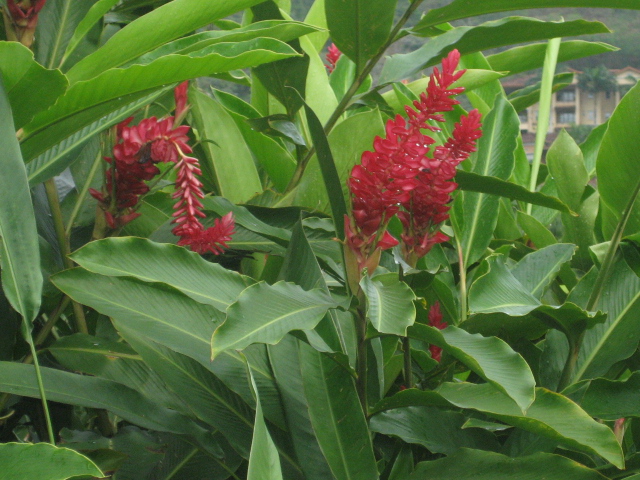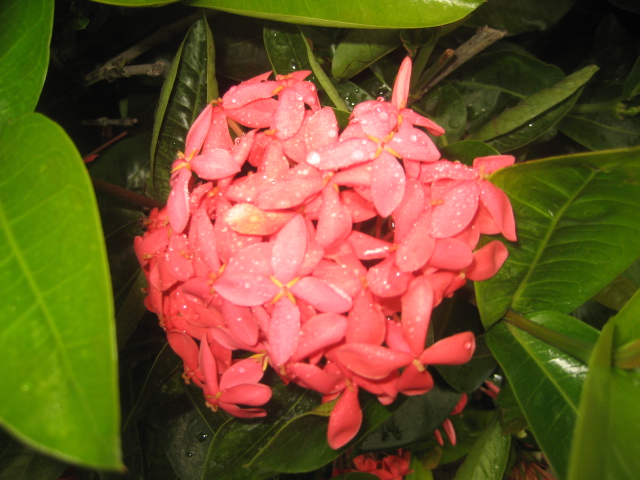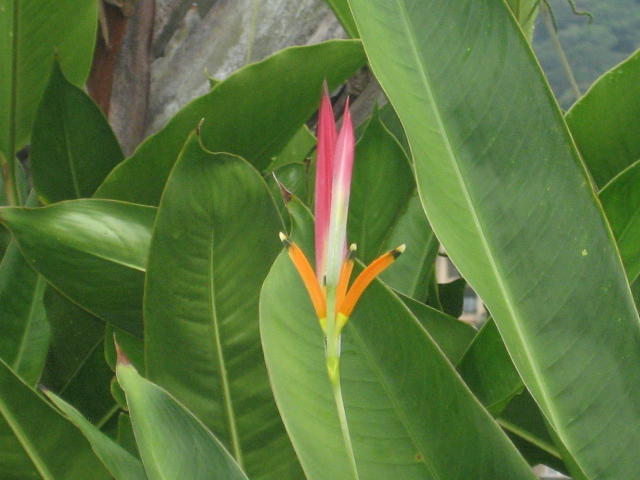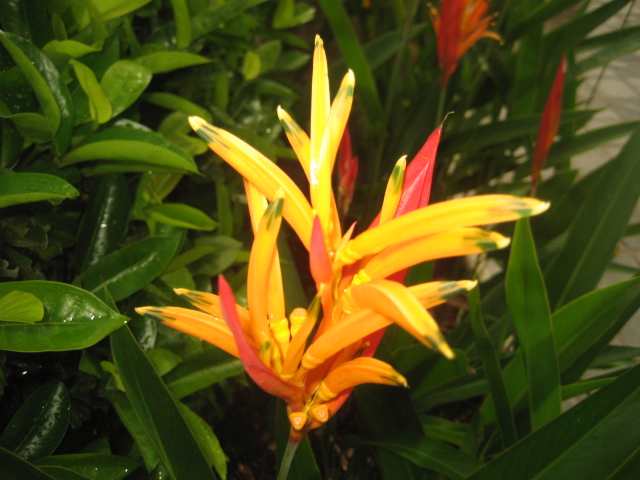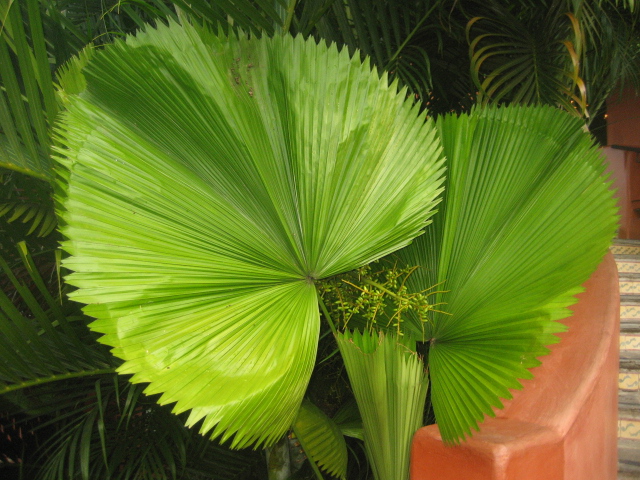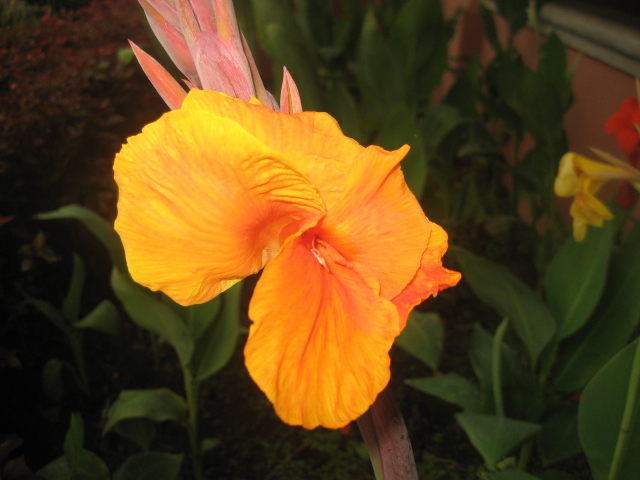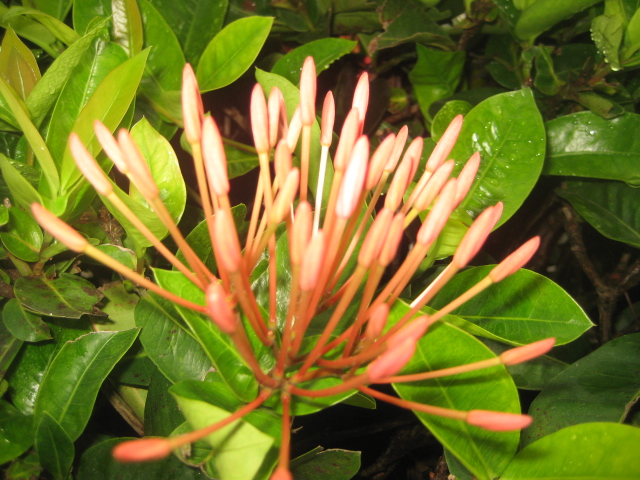 Say what?????   Yes!  Believe it.  To our surprise… there is a small China town in Santa Cruz in Guanacaste Region.  The only reason we visited that town, was due to a massive fever I got from a cracked tooth 3 days prior to our departure.  I cracked my tooth eating delicious sweet plantain chips, the hotel staff recommend a really good dental clinic.  Which by the way, my dentist was 1st generation Chinese – Costa Rican.  She was amazing!  We spent no more than $200 to fix my tooth and which lasted about 10 years to get the job finished.  
This area was very Chinese, Chinese that spoke Spanish.  For me that was a culture shock in the beginning, it was so very interesting.  Chinese stores that sold every knock off from China, I of course had to enter some stores and see what was being sold.  I found fake Sharpie's the Chinese named Shiny and Sherpie, sad but true. I did not expect to find a little China in Costa Rica.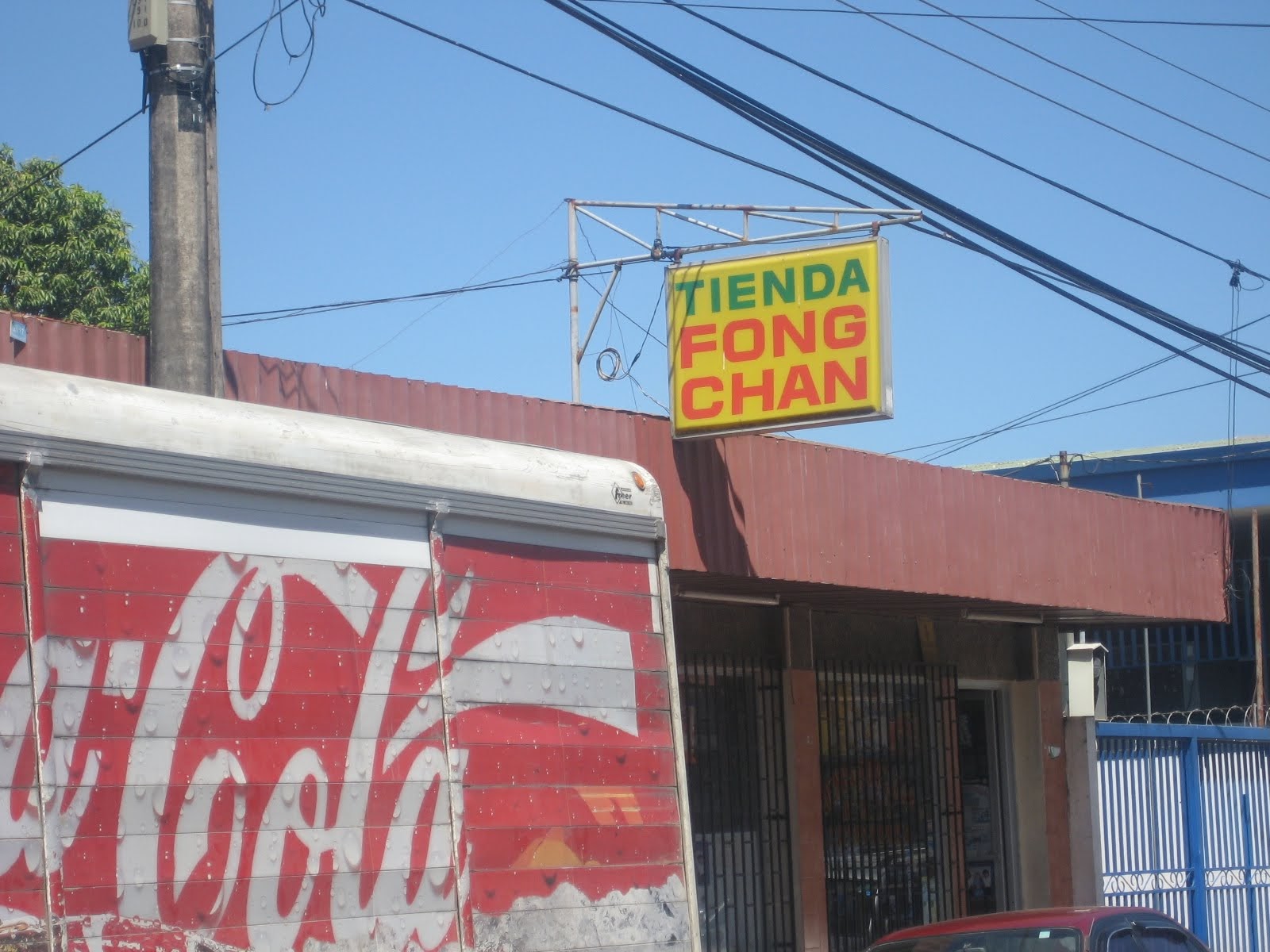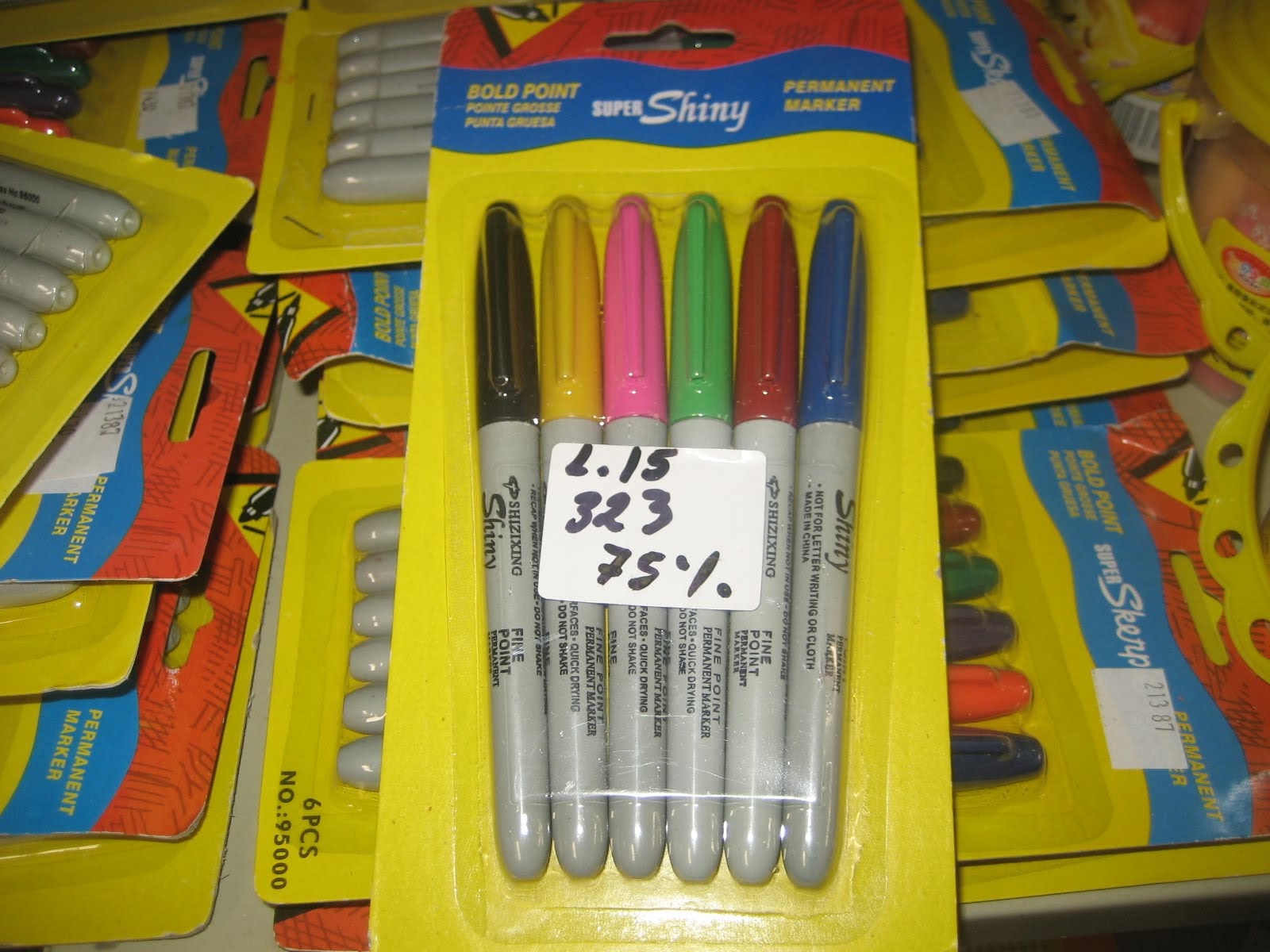 AIRPLANE VIEWS OF COSTA RICA
Beautiful views of Costa Rica from our plane flying in.
Goodbye Costa Rica! Thank you for your great hospitality. PURA VIDA!
The very best way to experience Costa Rica is by booking your trip 2 or 3 months in advance, if possible, research the entire country prior to your arrival, have your own map at hand with your itinerary and be independent by renting your own vehicle.   
Prior to our arrival I had booked our first hotel and from the hotel, depending on our plans I booked our other hotels directly from the front desk.   One hotel expert tip I have for you is to never be afraid to ask your favorite hotel personal for advice and depending on your comfort levels, speak to managers and request the lowest rates possible.  I am an ex Marriott employee and whomever asked me for help, I did my very best to help them out in any way.  Never hesitate to ask, because sometimes better rates may be available.  Always ask the locals working at the front desk within reputable hotels, they usually know all the ins and outs.
Travel as light as possible, I find that I repeat most outfits when traveling.  Plus traveling light is easier and you get to buy as much as you can going back home.  I have learned to travel light and always take an extra bag for all my purchases. 
Overall, I highly recommend visiting Costa Rica, the environment is beyond relaxed, no one bothers you at all.  It's a relaxing country yet full of many natural places to visit, so, make sure you bring purport attire for exploring nature.  Costa Rica is not really the country for fancy attire, there is a ton of dust from dirt roads.  So plan to be more on the relaxed and comfy side. 
Visiting and using this Site constitutes that you accept our Terms Of Use & Private Policy (effective 01/01/2023). Visitors and users, any and all material on this site cannot, may not and should not be replicated, copied, negotiated, spiritually harmed, distributed, reproduced, attacked, hacked, used or cached unless you have prior written approval permission of Giselle Trujillo with We Are The World Project, LLC.  Be a good human and respect others hard work.  Thank you for your mutual respect.  Site  owned, operated, managed and designed by Giselle Trujillo.  Enjoy!
© 2018–2023 We Are The World Project, LLC. Giselle Trujillo